This is a sponsored post written by me on behalf of Sleep Inn® by Choice Hotels® for IZEA. All opinions are 100% mine.
I'm sure you've had one of those experiences, you know the ones. You check-in to your budget room for the night only to leave with an achy back, a poor night's rest from noisy neighbors, and a grouchy start to your new day. You can't sacrifice a good night's rest for saving a couple of bucks, you'll pay for it the whole next day. There are some essentials to look for to ensure a good night's rest while away.
Quality Mattress: #1, the mattress matters. That doesn't mean only top of the line will do, but if the mattress has lumps or dips you won't sleep well.
Pillows: Having enough pillows and a selection of pillows that will give you a comfy place to lay your head is key. I tend to bring my own pillow along, as my particular pillow is that important to me.
Temperature: Some like it hot, some like it cold. We crank up the cold air and then bury ourselves under the blankets. No matter what temperature is just right for you, being able to control your space and make your room the right temperature will help you get a good night's rest.
A Quiet Room: When you have paper thin walls that let you hear everything above, below, and beside your room away, a good night's slumber will be nearly impossible.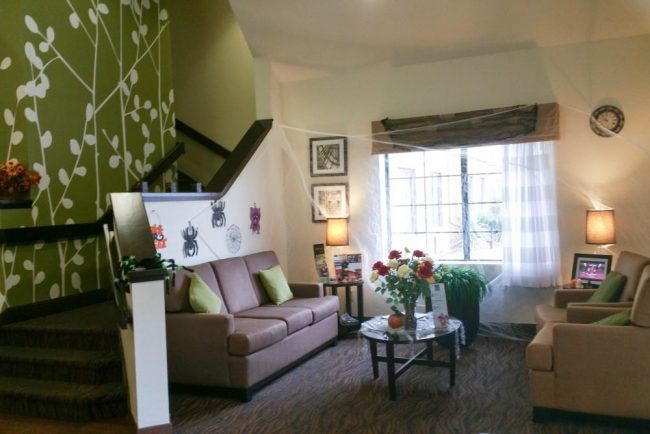 Calm Environment: The setting of the room will go a long way to your ability to unwind at the end of the evening and cozy into bed. Colors, style, and furniture make a big difference in how comfortable you'll feel during your short stay.
*Bonus – A Full Breakfast: After your solid night's rest, a good place away will have a filling breakfast to kick start your morning and day. Having breakfast provided at your hotel means you can sleep in a bit later before having to make your way out the door for the day.
Sleep Inn® makes a good night's slumber their absolute priority! We recently enjoyed a 2-night stay at Sleep Inn hotel at North Scottsdale Road. The room was clean, organized, easy to navigate, and had all the amenities we needed including a desk, TV, full bathroom, and all the essentials for a good night's rest.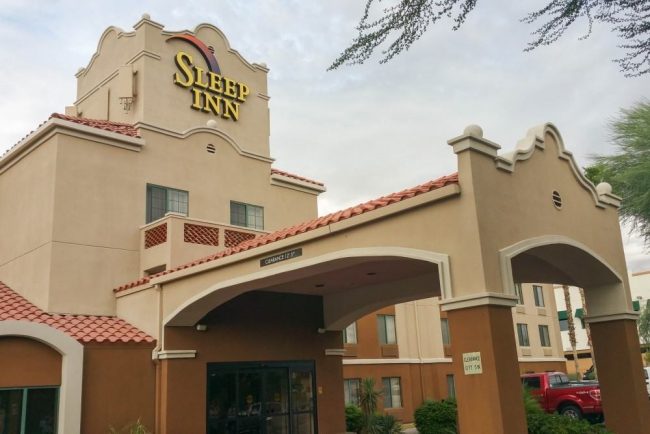 We had our 11-month-old along with us for the stay, and he even had his own place to rest with a pack-n-play set up by the hotel staff that came with a soft and warm fuzzy blanket and an adorable stuffed bear to welcome him to the room. I was hesitant to bring along an infant as I wasn't sure how well he we do staying away from home, but he did wonderfully in the bed and went right to bed! With my son able to rest comfortably, we were all able to enjoy our stay and woke up rested and ready for the day ahead.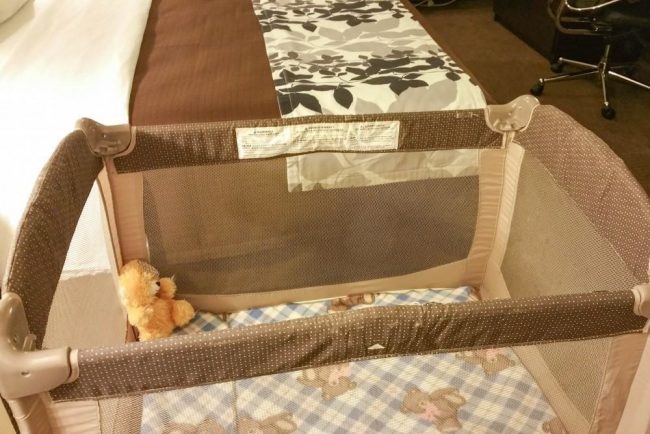 When you're looking for a place to snooze/rest on your next trip away, turn to Sleep Inn® hotels for a quality night's rest you can count on. We would not hesitate to visit a Sleep Inn location again.