What little boy doesn't love trains? And if they love trains, there's a really good chance they love Thomas & Friends! Raising a household full of little boys means I'm well aware of Thomas the Train. We've watched many episodes together and love playing with the Thomas toys, too. Sometimes we think toys are just a way to burn energy or let our kids get creative, but toys teach our children things, too. Here are 5 ways that kids learn with trains.
This post is sponsored by Lunchbox. All opinions are my own.
5 Ways Kids Play to Learn with Trains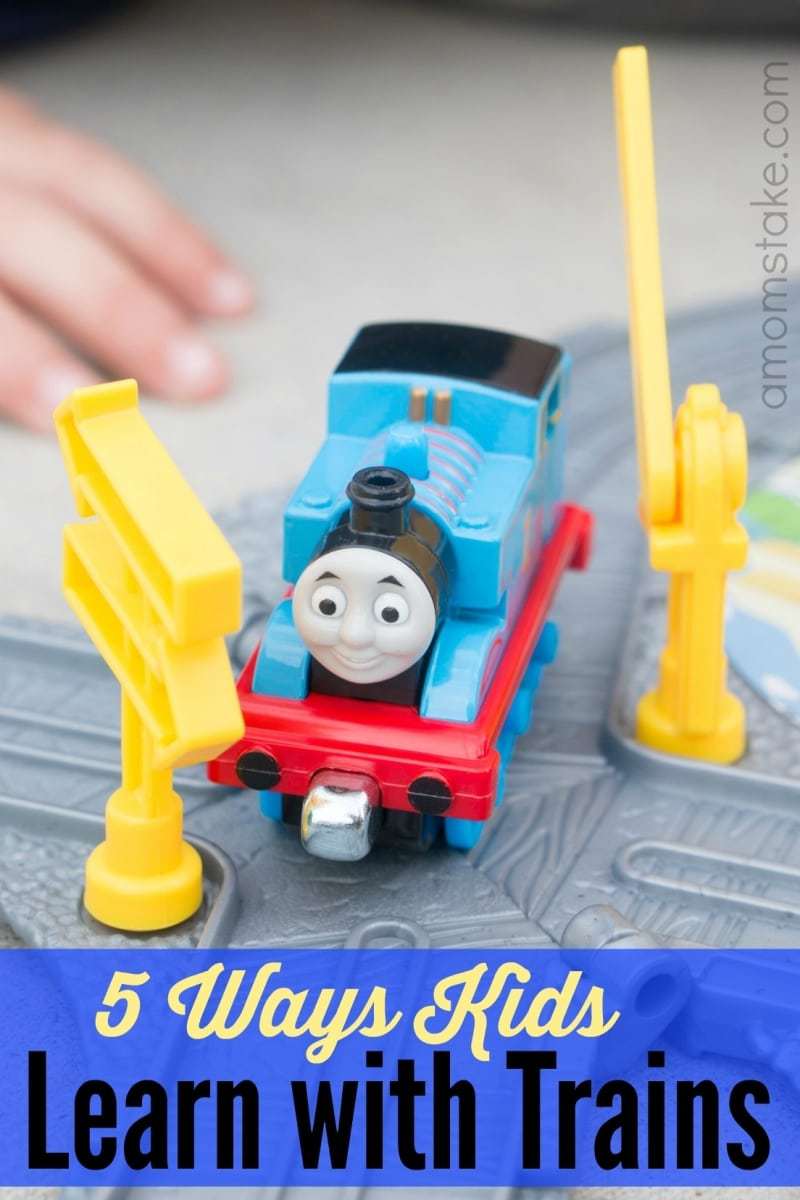 Imaginative Play –
There is nothing more powerful than a child's imagination. Building their imagination by giving them outlets to create, dream, and play helps them think beyond their ordinary day-to-day life.
Skill-Building – Kids can learn with trains everyday skills like building and construction, clean-up, and how magnets to name a few. Every time your child picks up a train, they're working on basic skills that will help them in all aspects of their life.
Cognitive Skills – Fitting together the tracks and stringing together the magnetic trains requires planning and logical thinking. It also gives kids the opportunity to practice colors and numbers.
Physical Skills – Kids can practice hand-eye coordination and fine motor skills as they drive and direct their trains around the tracks. As they build and assemble the tracks that sprawl across the family room floor, they get moving around the room getting exercise, too.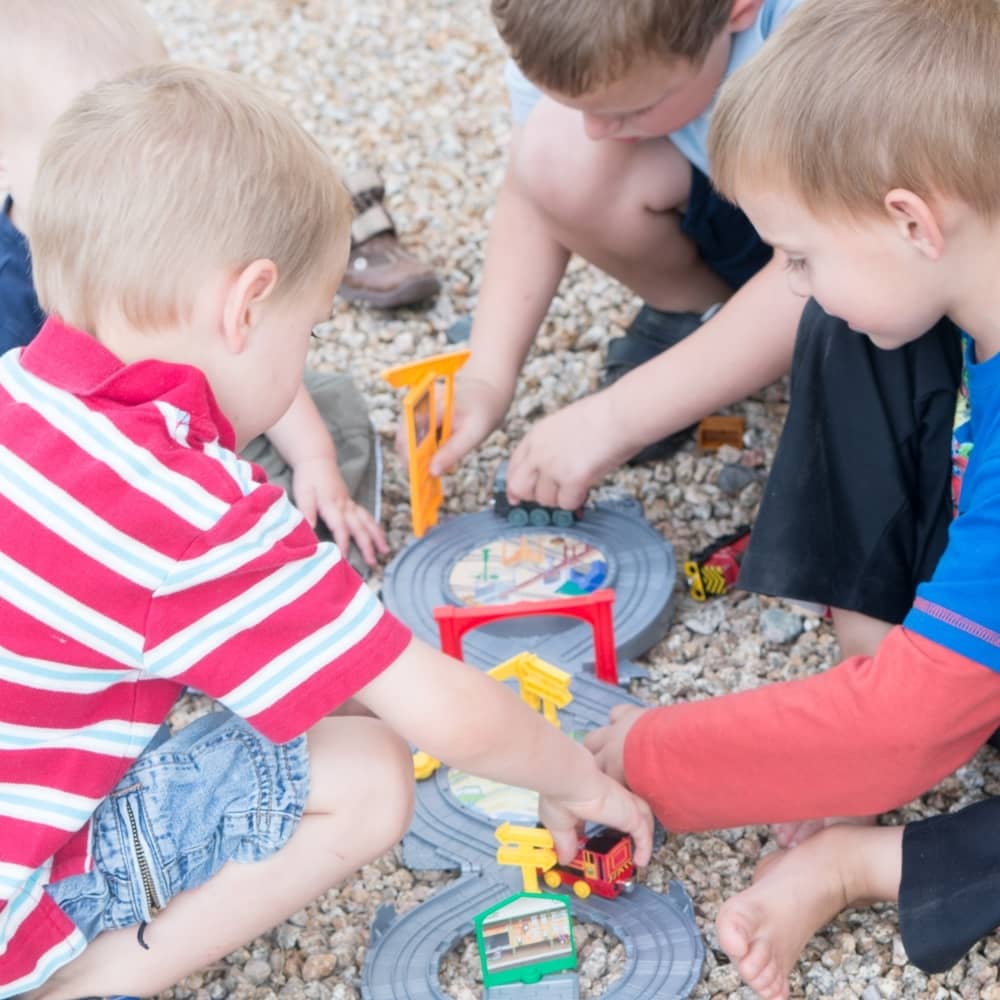 Social Skills – Playing is an outlet to learn about emotions and feelings. Whether the kids start acting out a favorite episode or make up their own stories they are learning how to interact with others. When they play together with other kids they get to learn how to cooperate, share, work as a team, and how to communicate to each other.
The Thomas and Friends Journey to Rewards program helps give back to moms with great rewards when you purchase Thomas and Friends toys, movies, and other branded products. To earn rewards, just snap a picture of your receipt with qualifying Thomas & Friends products purchased at Walmart. Then, upload your image to the Journey to Rewards website right from your smartphone. Your receipt will be verified and credits awarded for each purchase when can be redeemed for a variety of rewards like a Walmart e-Gift card!
Thomas & Friends knows parents are the ones to shop for their children and grandchildren and wants to give parents another reason to join the Thomas & Friends rewards program to give back to parents! For a limited time, anyone who joins the free rewards program will be automatically entered to win a $100 Spafinder gift card. All you have to do to enter is use the special promotional code GIFTFORMOM when creating your free rewards account!
For more details on the rules of the sweepstakes or to enter, head to the Thomas & Friends Journey to Rewards program.
Do you have a Thomas & Friends fan in your home?