This summer I promised my kids I would take them on a family vacation. I was having trouble coming up with somewhere to take them where they would have a good time, make some memories and not kill each other. It proved to be a little more difficult then I thought it would be to find somewhere where they would all have fun and not be bored out of their minds. We all know that bored children lead to awful family vacations. After months of idea planning and trying to cost out places and entertainment, I finally decided to bag all of my plans and take the kids on a cruise.
A cruise, you say? Yes, and it was money well spent too. My original plan was to go to San Francisco because I have always wanted to go and have a friend that moved there recently. I could find a ton of things I wanted to do, but I could see how none of it would hold my moody teen's or active 10-year old's attention long. So to save myself a headache, I decided on somewhere I didn't have to worry about entertainment, food, miles and gas, long car rides or lodging. It's all there in one spot.
This is a sponsored post. All opinions are my own.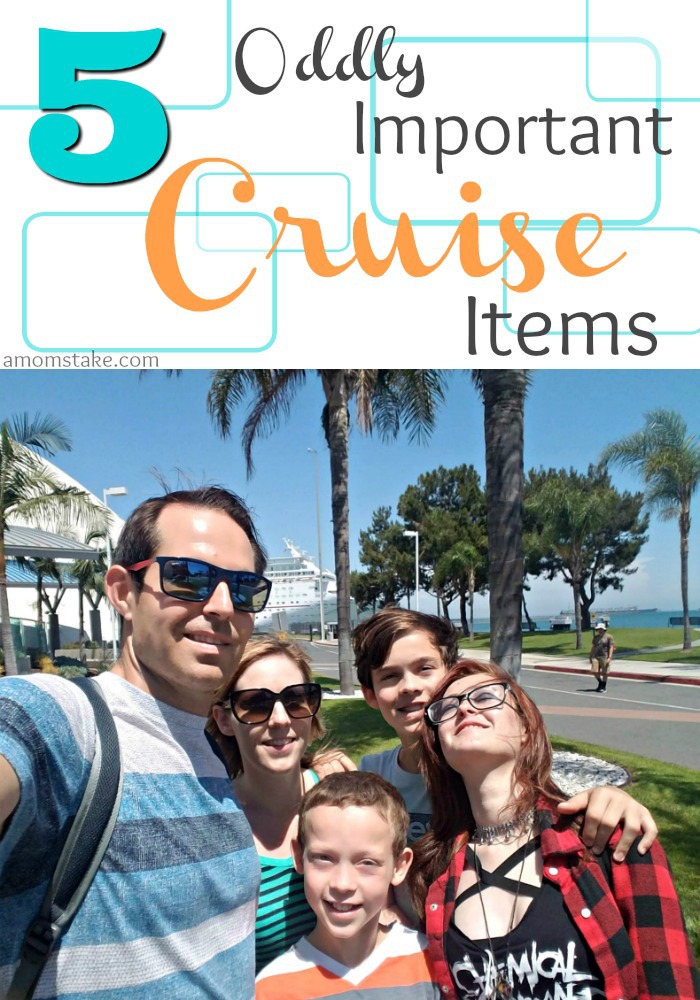 Planning a family vacation is super stressful. I was trying to plan it around long days at work and couldn't decide what I wanted to do. Then after I finally decided on the actual trip, I still had to pack and make sure I had all the other ducks in a line. There was packing for 3 kids and myself, making sure the car was ready for a trip and then, just to make things more adventurous, my fridge went out the night before we were supposed to leave. I ended up spending the night cooking meat to throw in my deep freeze and throwing out stuff that would be bad before I got back. I could tell getting ready for this trip that I needed a little extra help, or this trip was going to be miserable.
This is not my first cruise, but it was my first one with kids, so I kind of had an idea of things I needed to do and what I should bring. So I sat down and made a list of important things to help make our trip go smoother and relieve the stress of getting ready for a family vacation. Hopefully, my list can help you plan for your family vacation and minimize stress so you can enjoy yourself too.
5 Oddly Important Things to Bring on a Cruise
OmegaBrite- Planning any trip, especially ones with kids, is extremely stressful. More so when you're going out of the country. There's so much anxiety about unknowns that could happen and making sure everything goes smoothly. You want to make sure everyone has a good time, but sometimes you make yourself crazy doing it.
That's why OmegaBrite made it onto my list. OmegaBrite is a natural Omega-3 supplement that is proven clinically shown to reduce stress and promote a positive mood. In a clinical trial, OmegaBrite's 90% pure Omega-3 has been clinically shown to reduce both the overall perception of stress and the inflammatory molecules associated with stress in normal populations with no specific disease diagnosis.
OmegaBrite has other health benefits too including joint comfort and mobility, heart health and a brighter mood. The high EPA Omega-3 nutrients in OmegaBrite promote a positive mood, higher focus, more cognitive clarity and an overall good health. Omega-3 fatty acids also reduce swelling and tenderness in joints. This can positively impact those with arthritis.
The American Heart Association also recognizes the importance of the Omega-3's essential nutrients EPA and DHA in promoting cardiac health, lowering blood triglycerides and in protecting against cardiovascular disease. By taking OmegaBrite before and while on your trip, you can reduce your stress level and be better able to manage the stress, making your trip exactly what you want it to be, relaxing and fun.
Walkie Talkies– Unless you are wanting to pay a ton of money for wifi onboard the ship, there is no cell service in the middle of the ocean. I know, how rude. Therefore, if you are going on a cruise with other people, it makes it much easier to keep in contact with your party if you have walkie-talkies. I took a set of three of them with me. I had 5 people, so I wish I had brought at least 4, but it worked for its purposes. There was so much to do on the ship, that the teens wanted to go to their clubs and make friends. It made it easier to talk and coordinate with them and find them when I needed them.
Water Bottle– This sounds like a weird necessity, but you will thank me. See, they have all you can eat food and drinks all day long, but tiny cups. If you want a cup of water or juice to drink while you sit by the pool, you will be filling up several cups.
Having a refillable cup or water bottle will make your life easier. It will also be a good idea to have one if you plan on getting off the boat at all on an excursion or to explore. Most of the time the boat docks in foreign countries where you might not want to drink the water. Having a bottle you can fill up and bring with you will be a life saver.
Spending Money– The ship itself is cashless. you will not be able to spend cash onboard the ship. Everything gets charged to your onboard spending account. I'm talking about cash to spend in port. There are always little shops and fun things to do around town wherever your ship ports.
This time I had just gone to the bank and pulled out some cash to have and didn't think about the bill sizes. In other countries, they tend to have trouble breaking 100's and 50's by the way. So when you go to get cash to take with you, make sure you get it in smaller bill sizes to make buying things in port easier.
Beach Bag– A few years ago I got this awesome beach bag. It was a real miracle worker on this trip. This bag isn't just any old beach bag it's the Fort Knox of beach bags. We wanted to go play in the ocean, but we didn't want our phones and stuff to get stolen. I can take mine in water, but most people can't. But we also had money and wallets and passports that we didn't want to be stolen either.
So instead of one person being the baggie sitter, I just brought my beach bag. This bag has a cable that runs through the handle and you can unhook it and wrap it around something and lock it so nobody can steal your bag. Then, the zipper locks too to keep people from being able to get into the bag and take things out. There are many kinds of valuable lockup cases for this purpose. Don't get your phone, passport and other valuables stolen it will really make your trip suck.
Overall, our cruise was a huge success. Everyone had a good time and I was a lot less stressed then I would have been, jammed in for an 11-hour car ride. Even after all of the before vacation planning, packing and travel, I was able to keep my stress levels managed, thanks to OmegaBrite, and enjoy a vacation with my kids.
I remembered to bring some of the most important things that I needed and made note of what I should bring for next time. In my opinion, cruising is the only way to travel. If you have never been on a cruise, I highly suggest it. Just don't forget these top 5 oddly important things to bring on a Cruise when you do.
What is a must-have on a cruise for you?