This post is sponsored by Kohl's. All opinions are my own.
Whether you have little ones at home, or teens, you can make The Elf on the Shelf a really fun holiday tradition that gets the whole family involved. Our favorite way to include ours through the holidays is by playing Hide-and-Seek with our Elf!
The best part, is your hiding spots can be adjusted for the ages of your children by making him easy to find all the way up through extra difficult! You could even let whoever found your Elf last to hide him next.
Here are 10 fun, and easy, Hide and Seek ideas you can use with your Elf on the Shelf this holiday season!
10 Hide and Seek Elf on the Shelf Ideas:
1. Stash him in the toy box – As soon as your kids head to their toy stash to play (or clean-up) they'll be giddy with delight to find their favorite Elf pal ready to play with them.
2. Picture perfect view – Sit your Elf up on one of your favorite pictures. Your children will smile when they see their Elf has noticed all the pictures you cherish of them.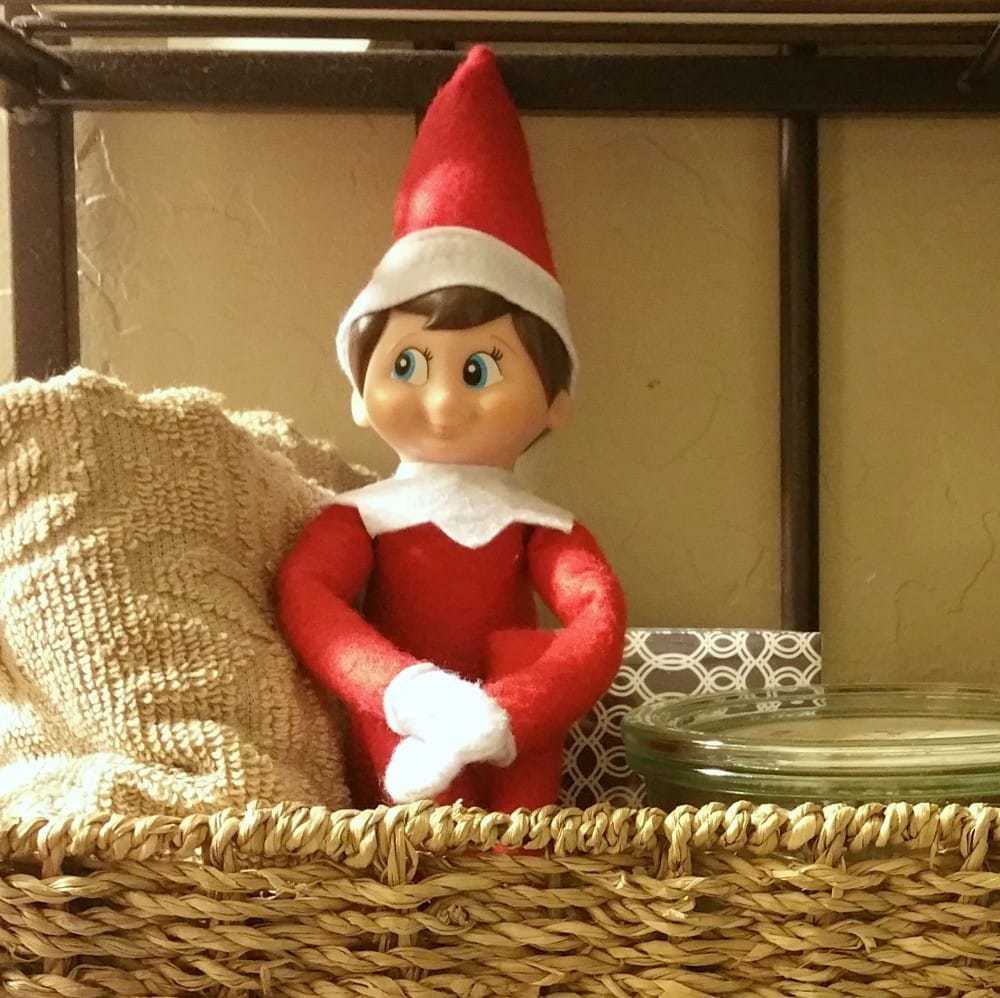 3. Bathroom Hangout – Stash your Elf in your bathroom medicine cabinet or shelving unit where you stash extras like hand towels and soaps. Here even guests might catch your Elf hiding!
4. Cabinets with dishes – Your kids may have to wait until their next meal time before they discover their Elf has tucked into your cabinets with all your dinner dishes.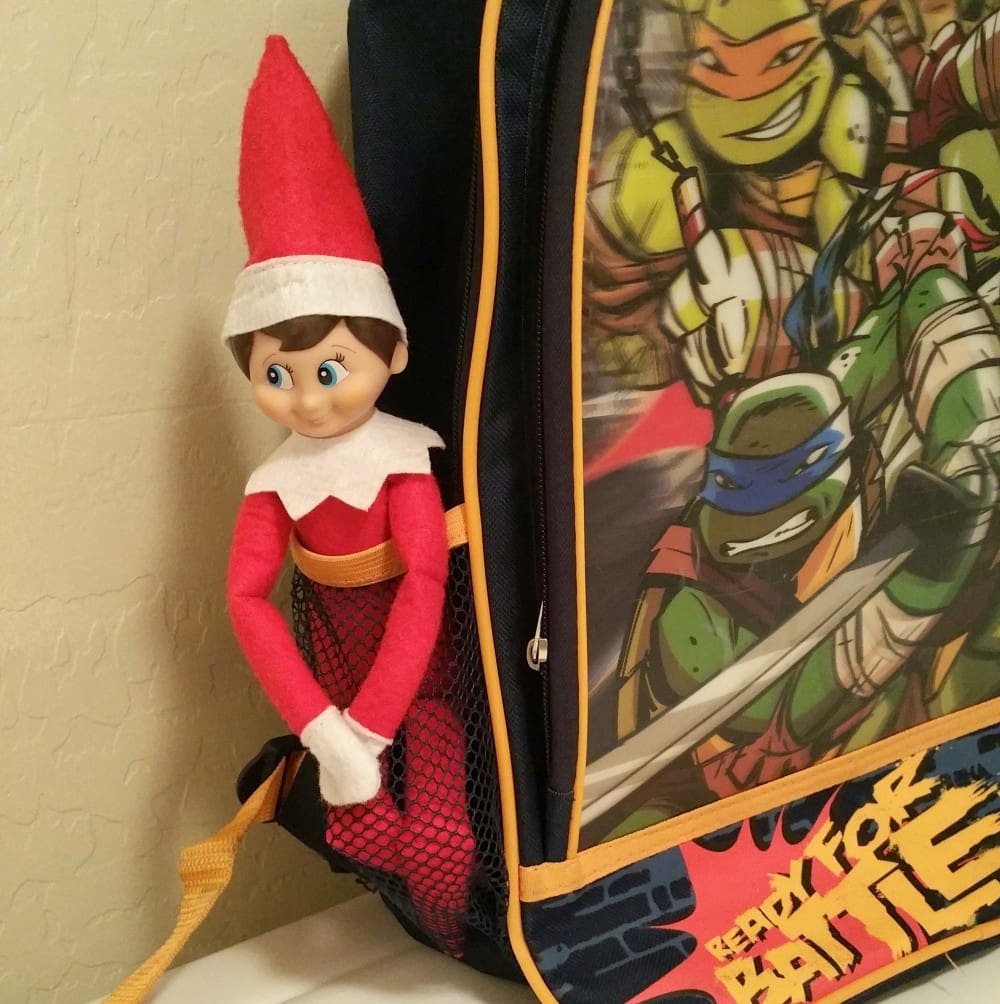 5. Backpack Buddy – They will discover their pal when they're ready to head out the door as they catch him tucked into their side backpack pockets!
6. Elf sneaks a treat – Your Elf found his sweet tooth and discovered your candy jar! Tuck him inside and let everyone pick a treat when he's found.
7. Ready to Read – Introduce The Elf on the Shelf book and the love of reading with your children when you hide your Elf with his book one day! Make sure you take the moment to sit down and read the story together.
8. Shoe Cobbler – Let your Elf hide out in the shoe shelf tucked into your kid's favorite pair of sneakers! When he grabs his shoes – surprise!
Pictured: The Elf on the Shelf Pajama Set – Toddler Boy
9. Pajama Surprise – A perfect way to start your Elf on the Shelf tradition this year is to introduce your visiting Elf with a set of adorable The Elf on the Shelf pajama's for your kids! Pick extra soft fleece Elf on the Shelf pajamas or go for a 2-pack of Elf on the Shelf pajamas so your child can match their elf!
10. Delivered in a Box! Recycle those holiday packages that come in and disguise your Elf inside the box with some festive paper packaging.
No matter where you stash and hide your Elf on the Shelf, your whole family is to have a memorable holiday by adding in this fun tradition. Our family absolutely loves having an elf visit each year. He plays with our boys, keeps us counting down and excited for Christmas, and makes us laugh and play together!
The Elf on the Shelf pajamas are a new addition to our family this year and my boys were over the moon excited about them! My 7 year old especially carried on a whole conversation with our Elf on the Shelf thanking him for the pajamas and telling him he was glad he had come to visit. He has even told me: "I'm never going to take these off, they're too comfy!"
The perfect time to get started with the Elf on the Shelf tradition is anytime after Thanksgiving has passed. Pick up The Elf on the Shelf or add a new exclusive The Elf on the Shelf item to your home like adorable themed pajamas or outfits for your elf at Kohl's in stores or online!