This is a sponsored post written by me on behalf of Balmex. All opinions are 100% mine. Affiliate links may be included below.
We have a brand new baby at our house. I adore newborns. I know so many people who dislike the newborn phase because they just aren't sure how to calm a crying baby, which can be stressful, but I just adore newborns! I love their crazy hands that are out of control. I love the way they stay all curled up when you pick them up. I love their sweet little lips. I love the way the warp around your chest and just sleep for hours. There is nothing better than a sweet newborn in my opinion.
Newborns can be tricky though. They are trying to get used to life on the outside, and you are trying to get the hang of being their parent. There are bound to be some conflicts in your new role. Since a newborn has no other way of expressing their frustration or confusion, there can be a lot of crying. A lot of red faced frustration. As a new mom this can be very stressful. I remember my oldest screaming and screaming one night and feeling so helpless. But after having 3 newborns, I feel like I have a few tried and true tricks that can help
calm a crying baby
.
The Best Ways to Calm a Crying Baby
First of all, make sure all their basic needs are met. A baby likes to be full, well rested, and have a clean bum. If these bases are covered, see if one of these tips helps:
Temperature- Going along with their basic needs, make sure your baby is not too hot or too cold. Hands that feel cold or look blue or blotchy mean the baby is too cold. Swaddle the baby in a blanket or put on a hat, sweater, jumper with feet, or socks. Flushed, red skin means your baby is too hot. Restlessness is another sign. Remove some clothing or a blanket. A bath may work as well, depends on your baby. Some babies hate baths, others are relaxed by them.
Altitude- How is it that babies can always tell when you are sitting down. Sometimes all you need to do is stand up. Add a bounce or sway and it may calm your babe right down.
Quiet Down- Babies are easily overwhelmed and overstimulated. Instead of adding toys and noise to try to distract them from being upset, try quieting down. Make sure you are calm and try whispering or singing quietly right by their ear.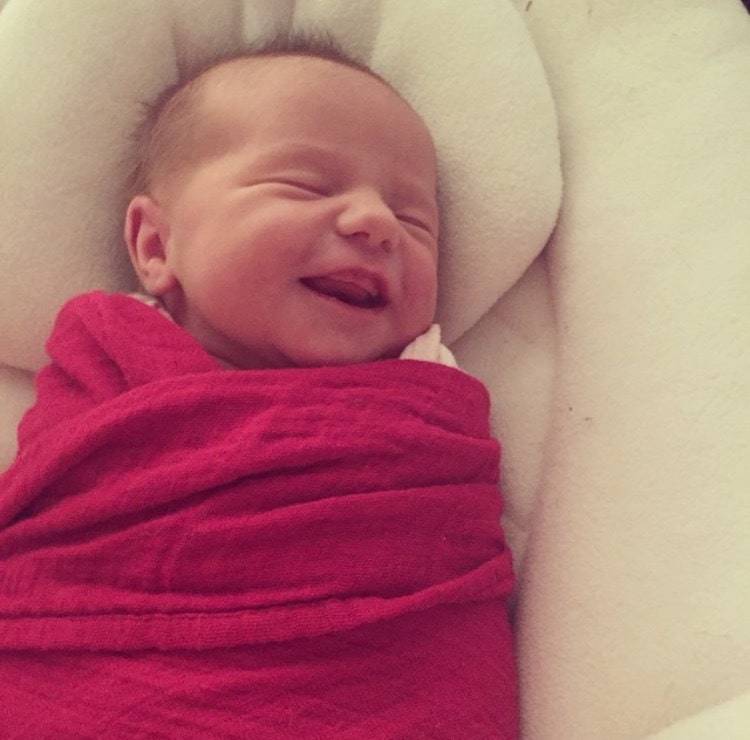 One perfect way to calm down is to read quietly to your baby! With books you can calm tell a story and help redirect both your stress and your baby's stress with a good book. Don't worry if your little one (whether newborn or even up through toddler years) are focusing on the pages. Just keep reading in a calm, even tone and your baby will quickly calm down.
Baby's Very First Black and White Library – $7.99 for 4 books
Time Alone- If your baby is feeling overwhelmed they may not want to be held or rocked. Try giving them some space. Lay them down on a blanket, try giving them some tummy time, or place them in a swing. Give them some time and space alone to calm down.
Comfort- Your sweet babe may be uncomfortable. Try burping them or "running their legs" for gas relief. Make sure their clothing of blankets are not too tight. Check for diaper rash.
Diapers can be harsh on that new baby skin. At our house we use Balmex to help fight diaper rash. Balmex Diaper Rash Cream is proven to reduce redness in ONE diaper change, making it easy to help prevent and fight diaper rash irritation.
Balmex helps soothe and treat diaper rash, while moisturizing and nourishing your baby's skin. I love how smoothly it goes on and even better, how clean it wipes off. I hate creams that make you scrub a baby's already irritated skin, I never have to worry about that with Balmex.
How do you calm a crying baby?