As a child, I have so many wonderful memories visiting my grandma. Every time I arrived at her house, I knew one thing was certain: a warm batch of soft homemade Play-Doh would be waiting for me.
Just as my grandma's homemade Play-Doh was one of my very favorite childhood memories, I've enjoyed carrying on the tradition with my own kids. Ready in a matter of minutes, your children will adore playing with Grandma's Soft Homemade Play-Doh; after-all, if a recipe comes from grandma, you know it's amazing!
I received samples and compensation in exchange for this post. All opinions are my own.
Grandma's Soft Homemade Play-Doh
Ingredients:
1/2 cup salt
2 T cream of tartar
1 cup white flour
1 T vegetable oil
1 cup water
food coloring
Instructions:
1. In a pan over medium heat, mix salt, cream of tartar, flour, and vegetable oil.
2. Add water and mix well.
3. Insert desired color of food coloring and stir constantly for 3-5 minutes.
4. When the dough becomes difficult to stir and forms a clump, remove from the stove.
5. Knead dough for 5 minutes.
6. For extended use, store dough in an airtight container or in a plastic bag.
Grandma's Soft Homemade Play-Doh really is the best and softest Play-Doh in the entire world! Plus, the possibilities for play are endless!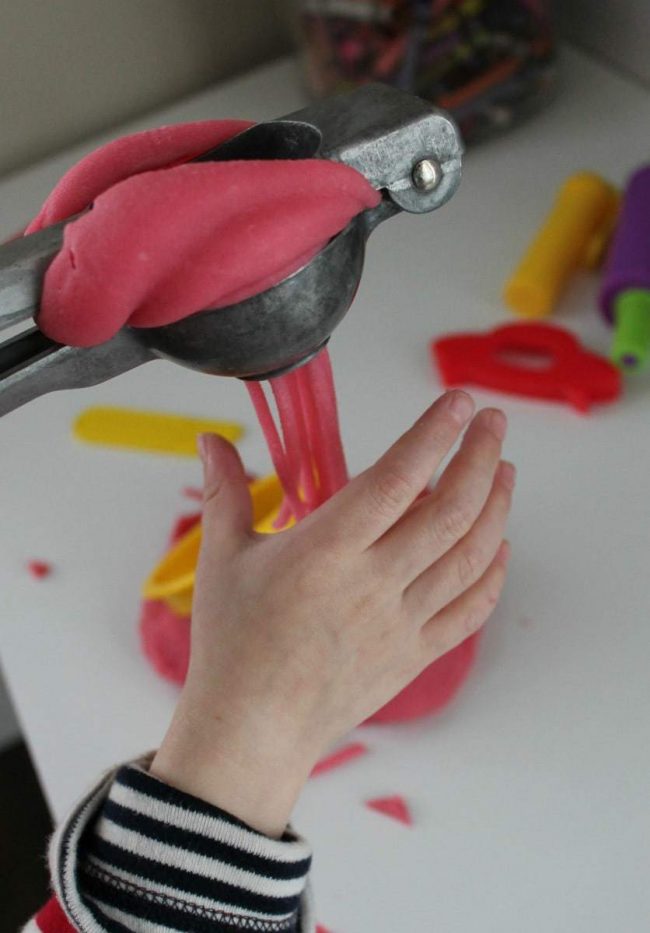 We all know that a lot fun often requires a little bit of clean-up. Thankfully, Seventh Generation is here to save the day! Gentle enough for even the smallest of hands, Seventh Generation's natural formula is safe and effective for the entire family. Free of dyes and synthetic fragrances, Seventh Generation's Hand Soap is absolutely perfect for ridding little hands of Play-Doh!
When it comes to cleaning up my home surfaces, I know I can always count on Seventh Generation's Surface Cleaners. These non-toxic cleaners are the perfect natural solution for counter tops, mirrors, appliances, etc. Leaving no residue behind, I am guaranteed a streak-free shine every time!
Playtime clean-up has never been easier thanks to Seventh Generation. Be sure to visit Seventh Generation and check out their natural household products perfect for the entire family.