I received a Dyson DC41 Animal Complete vacuum in exchange for my honest review. Opinions are my own.
I have been through so many different vacuums in my 8 years of marriage. I looked at the price tags of a nice vacuum and thought they were pretty expensive so I kept buying vacuums in the $50-100 range that did a horrible job, would break easily, and had literally no suction. I've quickly learned that they aren't even worth their inexpensive price tag as I look back and realize how much money I have wasted on something that didn't even work or last. I am completely in love with Dyson vacuums, they are absolutely worth their price and more. Let me share with you my Dyson DC41 Animal Complete review so you can see all the reasons to love a Dyson!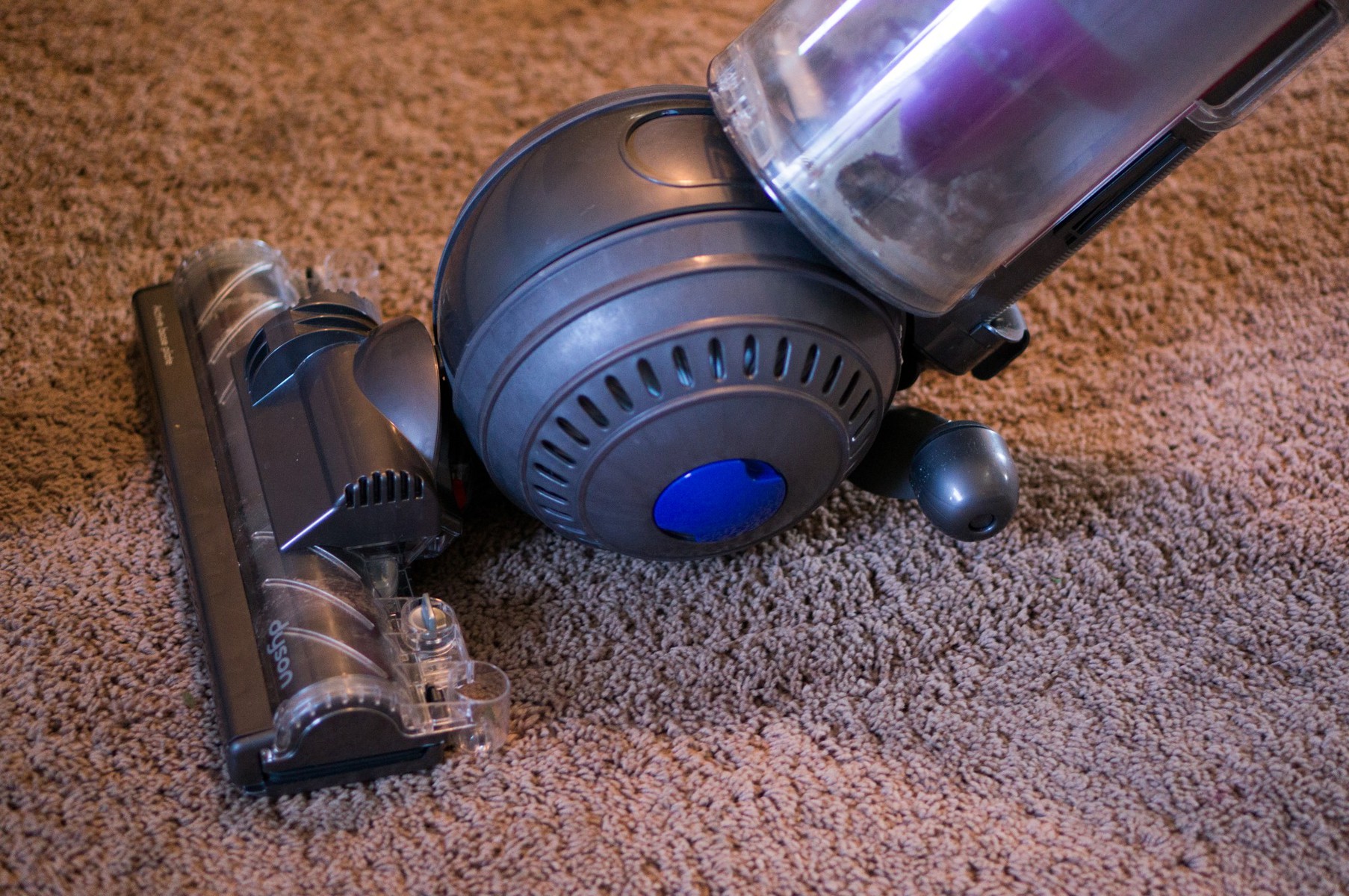 The Dyson DC41 Animal Complete has incredible suction power and cleans up so much dust and dirt out of my carpets every single time I vacuum. I'm always surprised when it has been just a day or two since I last vacuumed to find out much dirt was already dragged into our carpets. Because it uses Dyson's ball technology it moves so easily across our carpet and around corners with no effort and heavy pushing. The vacuum is lightweight and so easy to vacuum with. I also really appreciate that the vacuum has a long cord! I can reach all the way across my long family room without having to move the plug.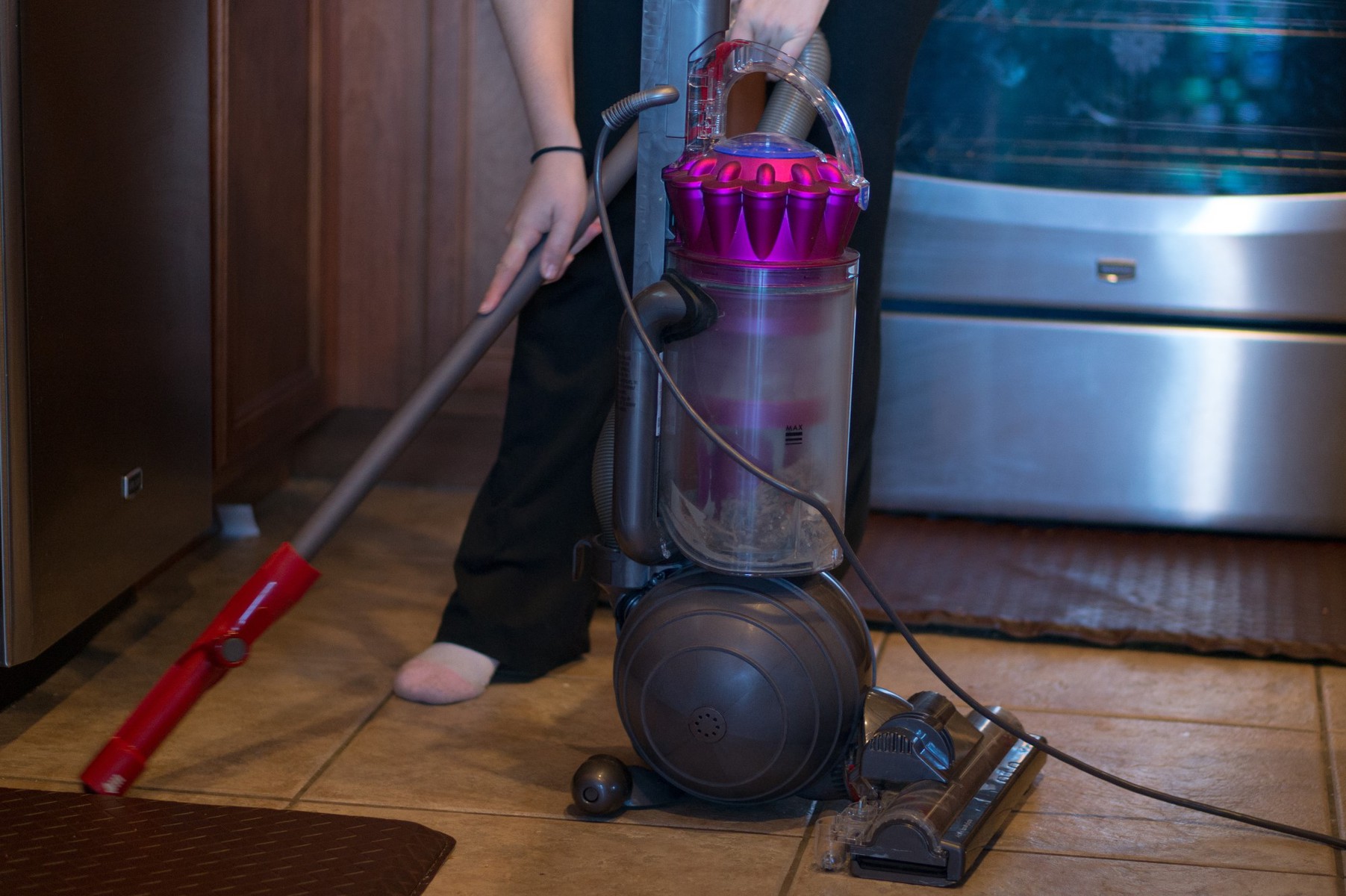 Since I have both carpet and tile throughout our home, I love that the vacuum's cleaner head automatically adjusts to the proper height which lets me move easily from one floor type to the next simply pushing a button to turn off the bristles from spinning where needed. This vacuum actually traps the dust, allergens and mold it collects leaving cleaner air, which I've really noticed here in dusty Arizona.
One of the things that I love about my Dyson vacuum is the expandable hose. I end up using the hose even more often then just the straight vacuum feature simply because it is so incredibly handy! I use it to clean under my cabinets, my 1 year old's high chair, into our couch cushions, baseboards, fans, our sliding glass door track, around our table legs, into cupboards, and other places too.
I have loved everything about our Dyson DC41 Animal Complete vacuum. It comes loaded with features that actually save you money! The filter is washable and the canister is bagless so there are no additional expenses once you buy your vacuum. Since it is backed by a 5 year warranty as well, you can feel confident that you'll get the help you need should you ever have a problem. The complete version comes with a whole storage case full of attachments and hoses for all those extra jobs. I have already put the fan attachment to use several times.
If you're still shopping for a gift this year, add a Dyson vacuum to the top of your wish list! For a limited time, Dyson is offering a free DC34 handheld vacuum (a $199 value) with the purchase of any full-size animal vacuum. The Dyson DC41 Animal Complete vacuum retails for $649.99.