It's always fun to get crafting and come out making something cute and functional! This DIY clay jewelry holder is easy to make, inexpensive, and would make a perfect homemade gift, too! Best of all, you can follow these basic directions and still change it up to make it something uniquely your own personality!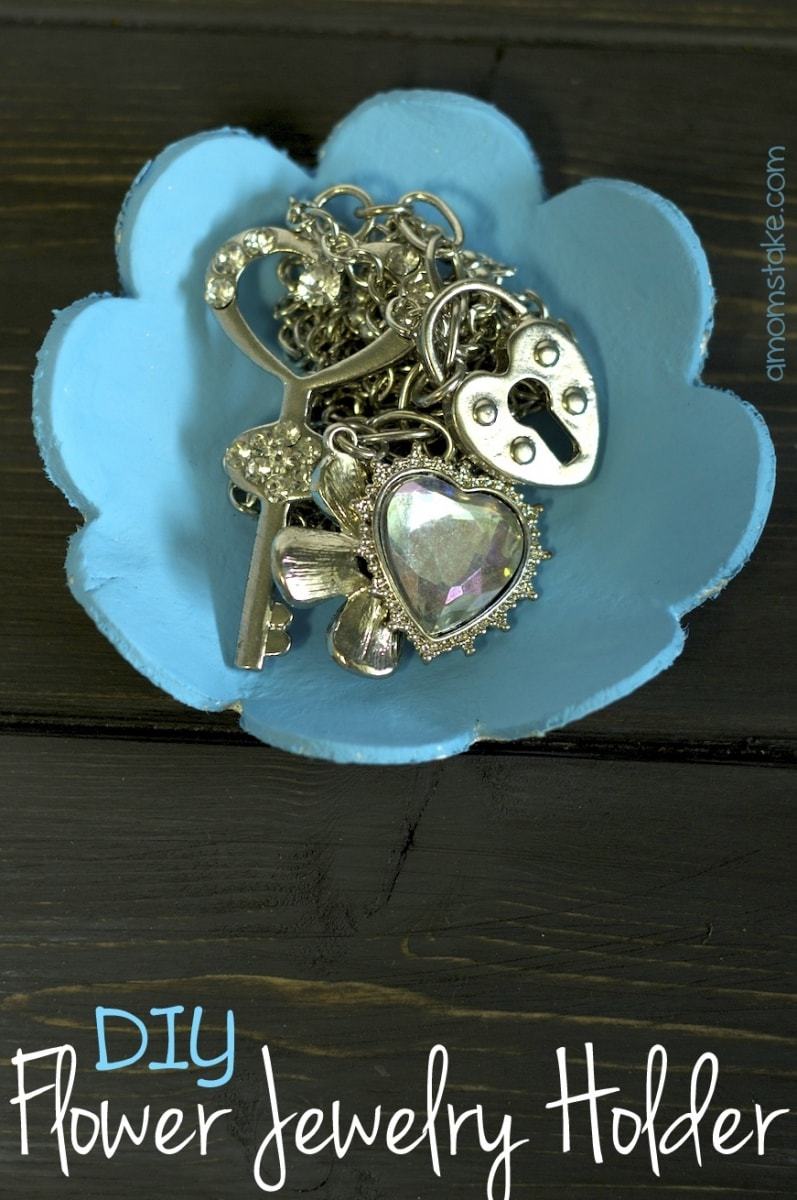 DIY Clay Jewelry Holder
Items Needed:
Rolling pin
Flower cookies cutter
Bowl or round surface
Light grit sandpaper
Paint & Brush
Directions:
Roll out piece of air-dry clay large enough to accommodate your cookie cutter of choice, rolling the clay out to ½ inch thick.
Using your cookie cutter, cut out your shape and remove the excess clay around it. I used a big flower cookie cutter, which rounded really nicely to form a bowl, but you can use any shape you'd like.
If you want to give your bowl texture, use a pencil or paintbrush or other small object and add dots around the center of the flower.
When you're happy with your design, place the clay on a rounded surface like a bowl turned upside down. Make sure you are laying the clay the way you want it to curve as it will harden as it dries. Allow your jewelry holder to dry for at least 24 hours.
When your jewelry holder is dry, remove it from your rounded surface. Lightly sanded along all the edges to remove any rough edges and give the bowl a really nice finished edge.
Clean off any excess dust that may remain, and then paint in your pick of color. You can add a second color to your textured area or paint it all the same color.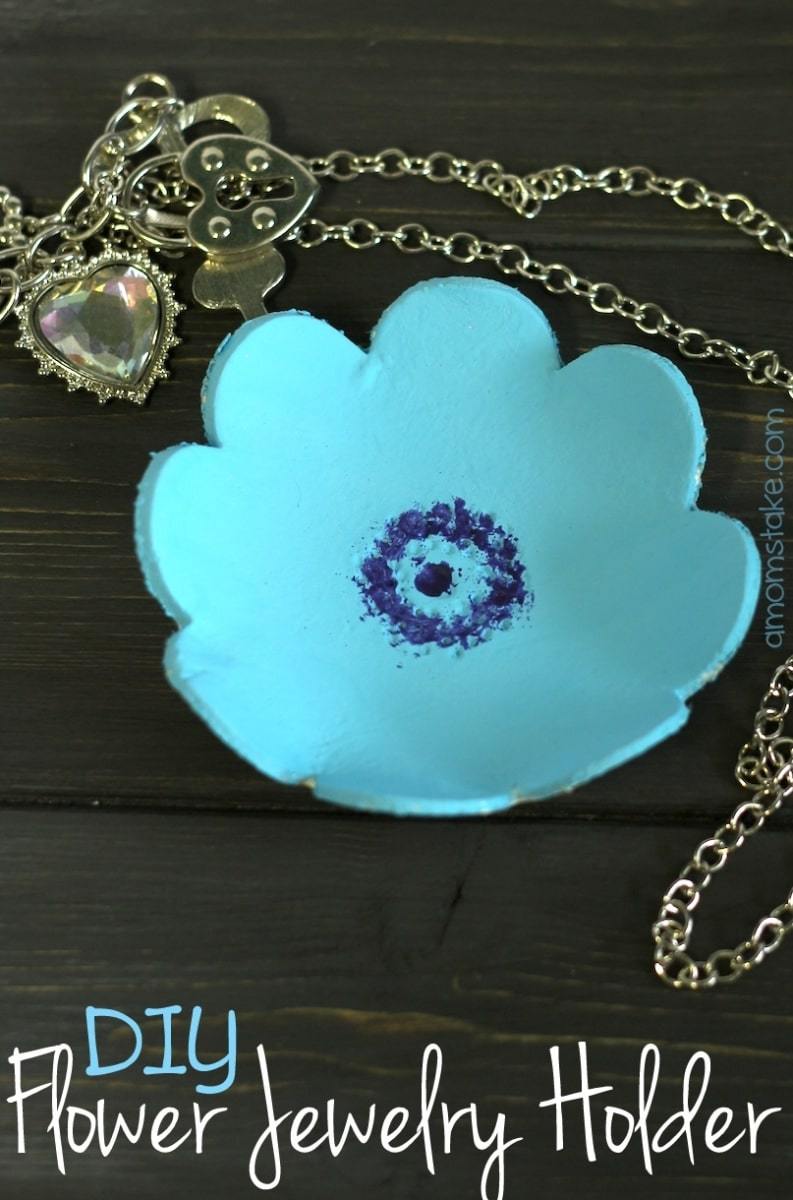 In the end, you'll have a beautiful clay jewelry holder that can add a bit of decor to your home when not in use. You can get a big 5-lb tub of clay for about $9. That will make probably about 8-10 of these jewelry holders if you want to make them as gifts (or save the extra clay for other projects). Pick up a few inexpensive tubes of paint in different colors an a single sheet of sand paper and you could make 10 homemade gifts for under $2/each!