CVS Pharmacy offers a range of CVS Brand products for baby care that offer a quality alternative to name brand high priced products. Their baby care line includes diapers, wipes, bath products, formula and more. If you're looking for a way to save money and still have a quality product you can feel comfortable with your children, check out CVS Brand products!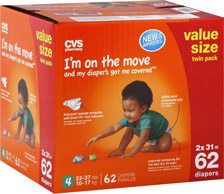 CVS Brand Diapers recently made some great improvements to their diapers! Their new design includes:
Improved leakage protection
New contoured fit
Softer, stretchable tabs
Smart-fit size indicator on diaper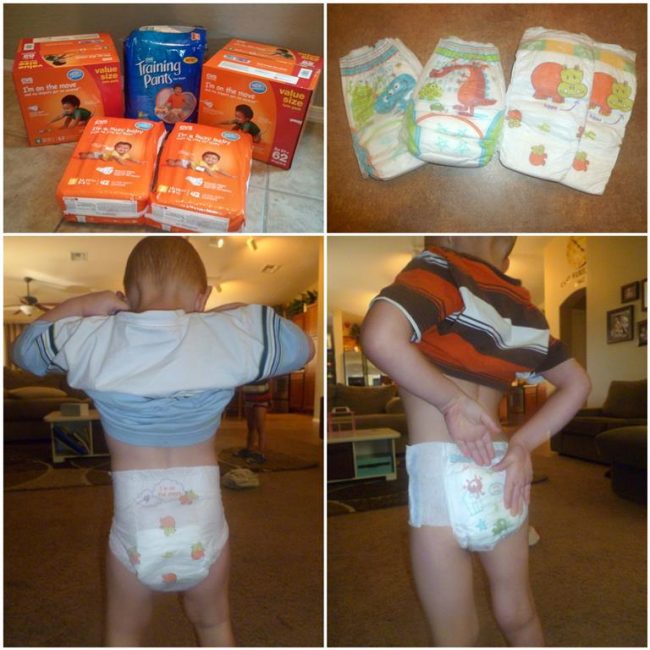 I have been so happy with the CVS Brand Diapers I received to review. We have been trying out the size 4 diapers with my nearly 2 year old and the Training Pants with my nearly 4 year old for overnight use. Neither one of them has had any leaking issues when being worn for daytime, naps, or even overnight use.
They fit absolutely fabulously and true to the weight ranges on the package. They also feel very nice quality and don't leave beads or start to disintegrate and fall apart like another store brand we used to use. Plus, the designs are very cute and kid friendly!
The trainers featured monsters and stars that my nearly 4 year old loved and the size 4 diapers had adorable hippos that thrilled my animal loving nearly 2 year old son. These diapers are also reasonably priced that these will be my go-to diaper brand!
The only downside to these diapers is that they don't make any newborn sized diapers.
CVS Brand Diapers are on average 30% less expensive when compared with the National Brand equivalents. As a reference, size 4 comes with 31 diapers and retails for $8.99 or in a 2 pack value box with 62 diapers for $15.99. Huggies brand, also available at CVS, comes with 27 Little Movers diapers in their size 4 package for $12.49.
Disclosure: I received CVS Brand Diapers in exchange for my honest review. I was not compensated in any other manner. The opinions expressed above are my own and any claims should be verified on the sponsor's site.