This post is sponsored by Similac. All opinions are my own. See below for additional information.
There is nothing more precious than bringing a newborn baby home from the hospital. I don't know about you, but I was a nervous wreck the first few weeks of my newborn's life. Because I care so deeply about my baby, I want to protect her and keep her safe; which includes protecting her from germs and sickness. Although there's no "foolproof" way to ensure that your baby never gets sick, these 5 ways to boost your baby's immune system can help lessen the likelihood of illness.
5 Great Ways to Boost Your Baby's Immune System
1.Make sure your baby is well rested: The more rested your baby is, the better their body will be able to fight off any infection or illness that may try and enter their body. Make sure your baby is getting adequate sleep at night and napping during the day.
2. Wash and sanitize your hands: Right after I have a baby, I put a large bottle of hand sanitizer near the entrance to my home. This serves as a reminder to all who enter my home to wash their hands before holding my baby. I also put sanitizer at various locations around my home and sanitize as often as I can. This helps my other children to remember to sanitize their hands throughout the day – not just when around the baby.
3. Use physical barriers: Although it's important to remember to keep your baby away from large crowds for the first few weeks of your baby's life, when you do need to venture out in public with your baby, use physical barriers to protect them from germs. One of my favorite ways to do this is by putting a carseat cover over their carseat. This still allows me to bring them on quick errands without people touching and breathing on them.
4. Breastfeed: Breastfeeding passes a mother's immunity on to the baby; this helps protect the baby while their own immune system is maturing.
5. Similac Pro-Advance™ and Similac Pro-Sensitive™ Formula: Although breast milk is an awesome source of immunity for babies, for those of us who can't, or choose not to breastfeed, Similac Pro-Advance™ and Similac Pro-Sensitive™ Formula are two great options. These two formulas are the first two formulas that provide your baby with 2′-FL Human Milk Oligosaccharide+ (HMO), an immune-nourishing prebiotic previously only found* in breast milk.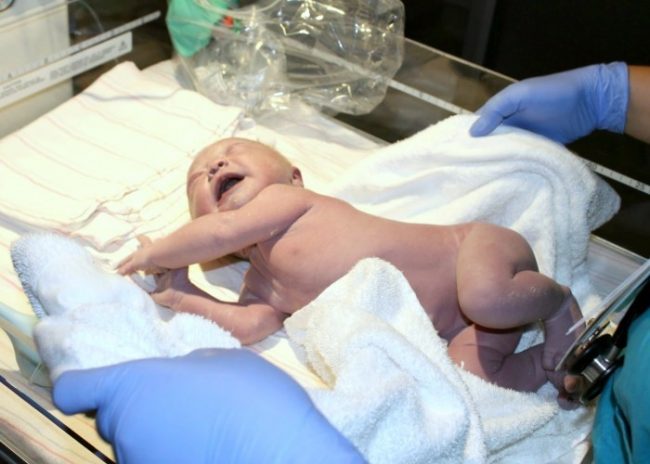 HMOs are prebiotics found in breastmilk that help with your baby's immune system. They feed good bacteria found in the gut, where 70% of your immune system exists. Some HMOs are also absorbed into bloodstream, providing your baby with immune-nourishing support elsewhere in the body. Because HMOs are currently not found in any other formulas, Similac Pro-Advance™ and Similac Pro-Sensitive™ Formula are helping narrow the gap between breastmilk and formula. How cool to have formula now available that contains some of the same immune-nourishing benefits as breastmilk?!?
As parents, we all love our babies and want what's best for them; including a healthy and happy life. Thanks to Similac Pro-Advance™ and Similac Pro-Sensitive™ Formula helping build your newborn's immunity has never been easier.
How do you best protect your baby's immune system?
*at significant levels
+ not from human milk

Similac partnered with influencers such as me to promote Its Pro-Advance and Pro-Sensitive products. As part of this Program, I received compensation for my time. Similac believes that consumers and influencers are free to form their own opinions and share them in their own words. Similac policies align with WOMMA Ethics Code, Federal Trade Commission (FTC) guidelines and social media engagement recommendations.