Sometimes I really crave that classic cobbler from my childhood, but I also want to watch what I am eating so I tend to go for this lighter version that offers a similar taste profile and satisfaction.
This easy Crock-pot Fruit Crisp recipe is a great alternative to a traditional cobbler and also much more fun to make in the hot summer months since it won't heat up your house with a hot stove. Use your preferred fruit but we love the apple and berry combination listed below.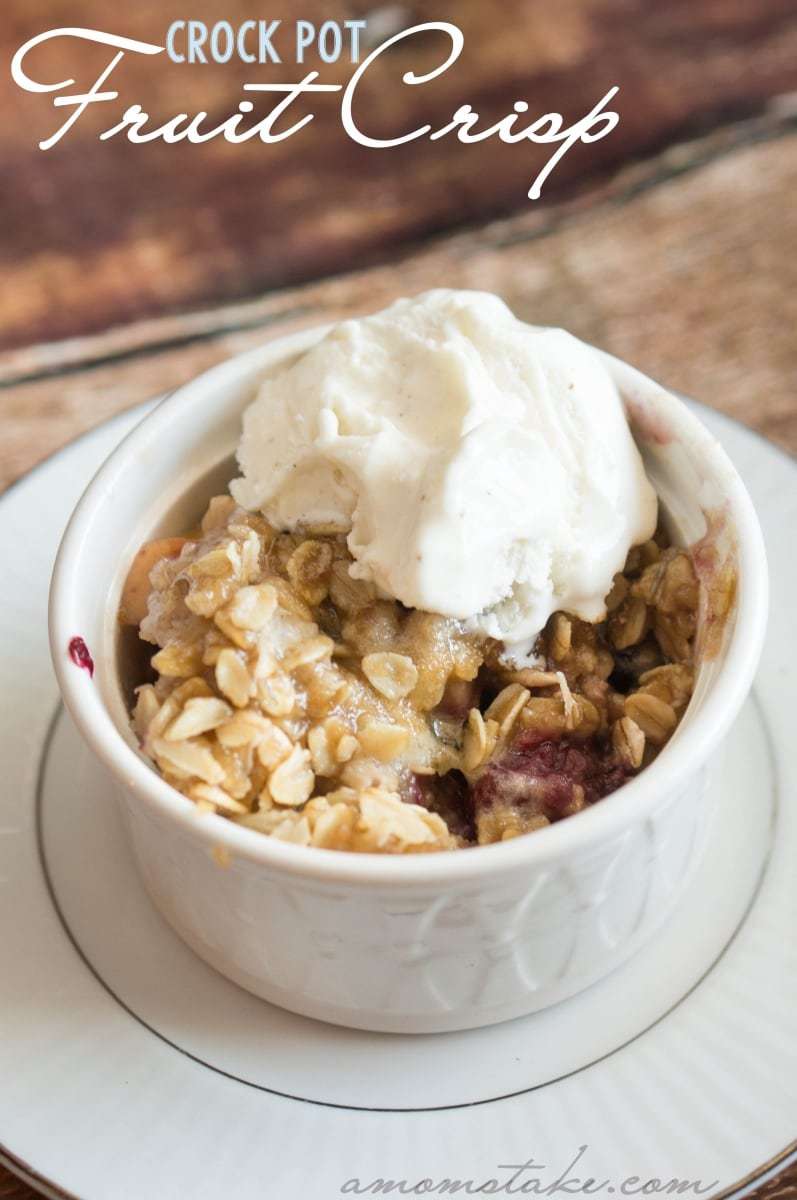 Crock-pot Fruit Crisp Recipe
Ingredients:
Filling:
2 Cups Chopped Granny Smith Apples
2 Cups Blackberries
1/2 Cup Granulated White Sugar or Sugar Substitute of preference
1 Teaspoon Vanilla Extract
1 Cup Unsweetened Apple Juice
Crisp Topping:
1 Cup Quick Oats
½ Cup Brown Sugar
¼ Cup Flour
½ Stick Butter
DIRECTIONS:
In your crock-pot mix together all filling ingredients until well blended.
Cook on low heat for 2 ½ hours.
In medium bowl mix together topping ingredients until well blended and butter well incorporated in small pieces.
After filling has cooked for 2 ½ hours, remove lid and sprinkle crisp on top.
Leave lid vented by propping up with spoon handle or turning sideways on crock-pot.
Cook for an additional 30-35 minutes or until crisp begins to harden.
Serve with whipped topping or ice cream, if desired.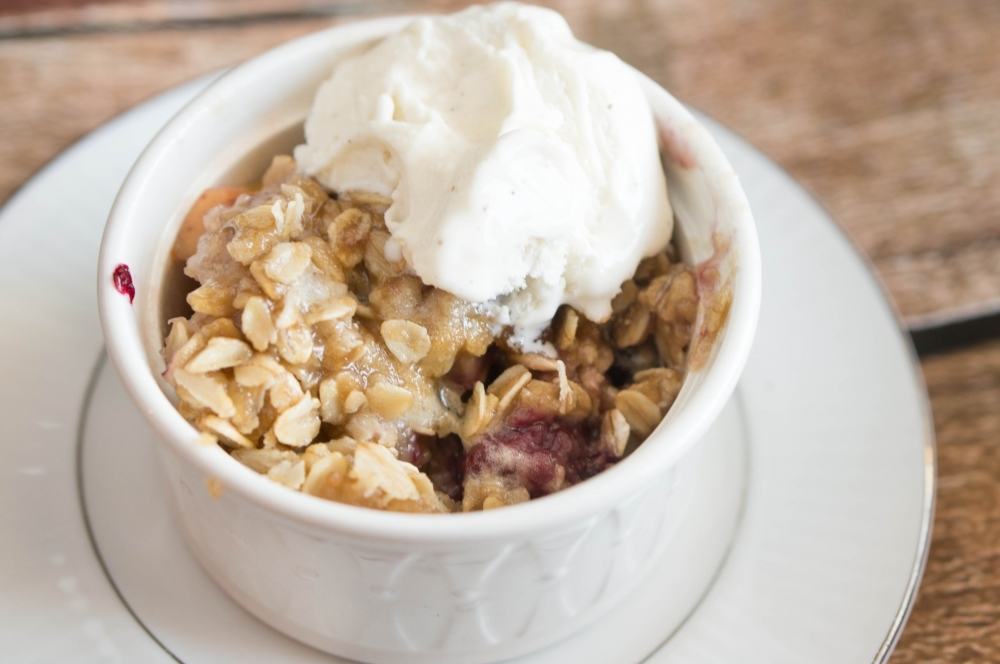 This wonderfully light crock pot fruit crisp is a great alternative for those who want something a little less heavy for dessert. Use your favorite fresh or frozen fruits to create a personalized crisp your entire family will love.
What fruit would you add to this crock-pot fruit crisp recipe?