Guys. My kids are 3 and 2 and I am just now getting my first double stroller. I thought somehow I could avoid it, make do with the one I have. For a long time we made it work, I would wear my daughter and my son would ride, or he would choose to walk and my daughter would ride. Then my little girl found her independence and suddenly none of the current options were working anymore! The switch flipped and it became a huge power struggle. They fought over sitting in the stroller. They fought over who got to walk. When my husband was with me it is no big deal, but when it was just me out with the kids it was a huge juggling act. My search for my double stroller began.
I received a Britax B-Agile Double stroller in exchange for this post. Regardless, all opinions are my own.
Are you in the same boat? Here are the things I looked for when choosing my Britax B-Agile Double Stroller.
Size- I wanted a stroller that didn't feel like I was pushing around dump truck. I needed my kids to be comfortable but I also wanted to be able to go wherever I needed to easily. My stroller fits through a standard doorways, making it easy to steer it around the mall or in and out of rooms at the kids museum. I also needed it to easily fit in the trunk of either of our cars (an SUV and a sedan).
Storage- There is nothing I hate more than a stroller with lame storage! I really want to be able to fit my bag and a packed lunch under there! Lots of strollers have great storage options, figure out what would work best for you.
Quality- Obviously a stroller like this is an investment. You want to make sure everything is of the highest quality. Check for a fabric that is durable but flexible. You want it to last for a really long time. Look for a frame that is made of a sturdy material.
Safety- Check the safety features on your stroller carefully. I was looking specifically for a 5-point harness that was easy to buckle and unbuckle. I also wanted a seat that easily adjustable for a sleeping baby. Living in Arizona, sun is a huge concern for me. I was looking for a stroller with a good sunshade. This may not be a huge concern for you, depending on where you live.
Versatility– Right now I have two toddlers, but at some point I will have another baby. A good stroller will give you options! Do you want one that can hold two baby carriers? Just one? Is it compatible with you carseat? How about the seats? Do they fully recline? How many positions do they adjust to?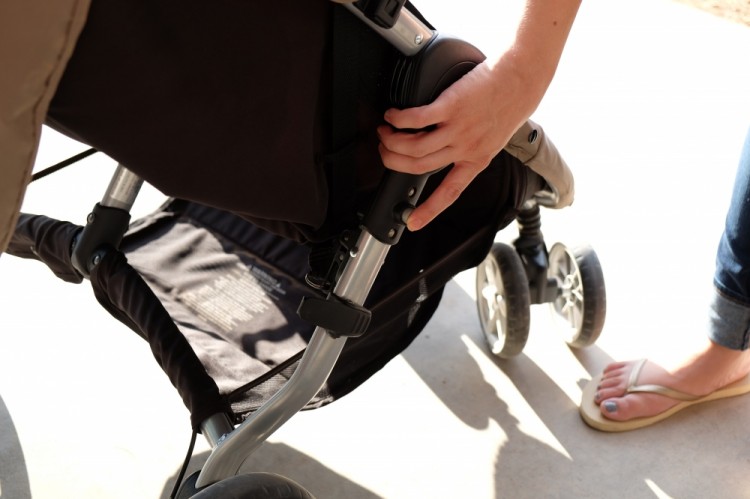 Simplicity- Have you ever been the one in the parking lot trying to fold/unfold your stroller unsuccessfully. It is so embarrassing. Plus, juggling two toddlers at the same time ad you have a big mess on your hands! Look for a stroller that is simple in its operations. It will save you so much stress, not to mention your pride!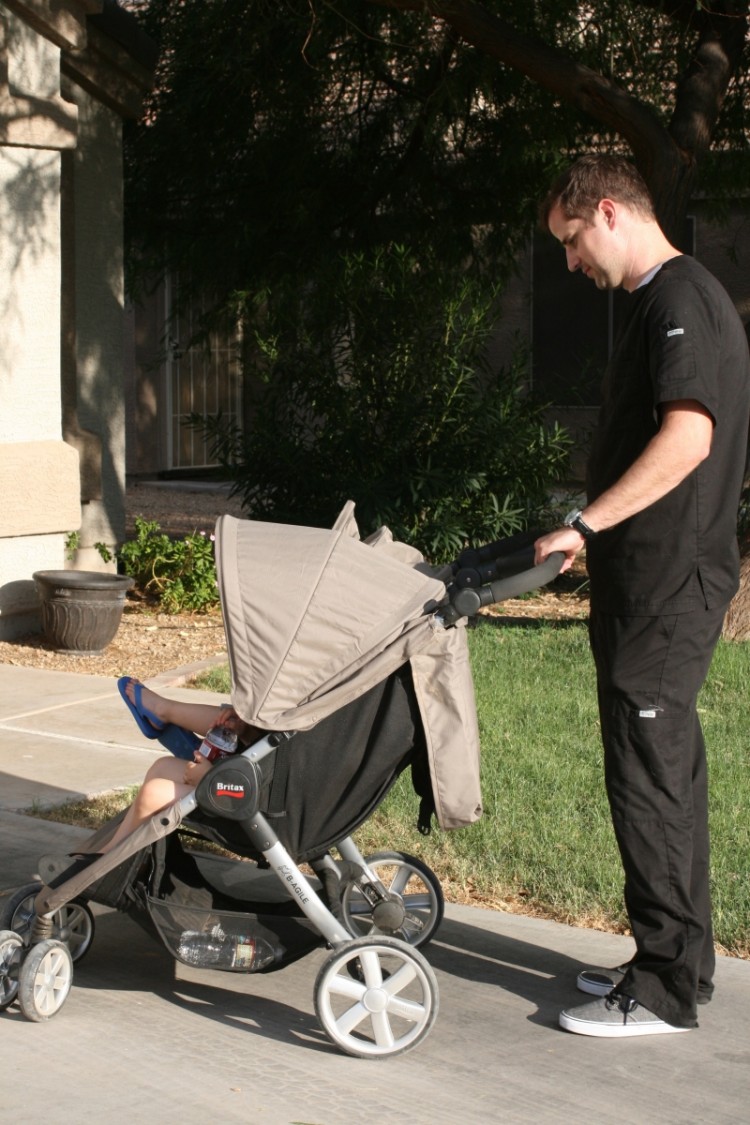 The Britax B-Agile Stroller does an amazing job. It meets all of my expectations, and then some. The storage is the best I have seen and is accessible from the from and the back, it is my favorite feature. It unfolds with a push of a lever and a flick of the wrist and folds back up with a push of a button and a tug of a handle! It does not get any easier!
The B-Agile is less than 30.5 inches wide and fits through a standard door frame. It maneuvers mall stores like a dream! My kids sit comfortably next to each other, but can't reach each other either. That is a feature I didn't know I was looking for! The sunshades are HUGE! They offer amazing coverage from any weather you might come across. Everything is made out of the highest quality materials, I know it will last our family for years (and babies) to come. I love everything about my Britax B-Agile Double stroller. It retails for $449.99 and can be found here.