I received an America's Best Organic gift basket in exchange for this post. All opinions are my own.
The act of gift-giving is an art. For some, picking out the perfect gift for a loved one comes easily and without much hassle. However, for others (like me), finding the perfect gift for someone can be a tedious and mundane task. Thanks to America's Best Organics gift baskets, giving thoughtful and unique gifts has never been easier.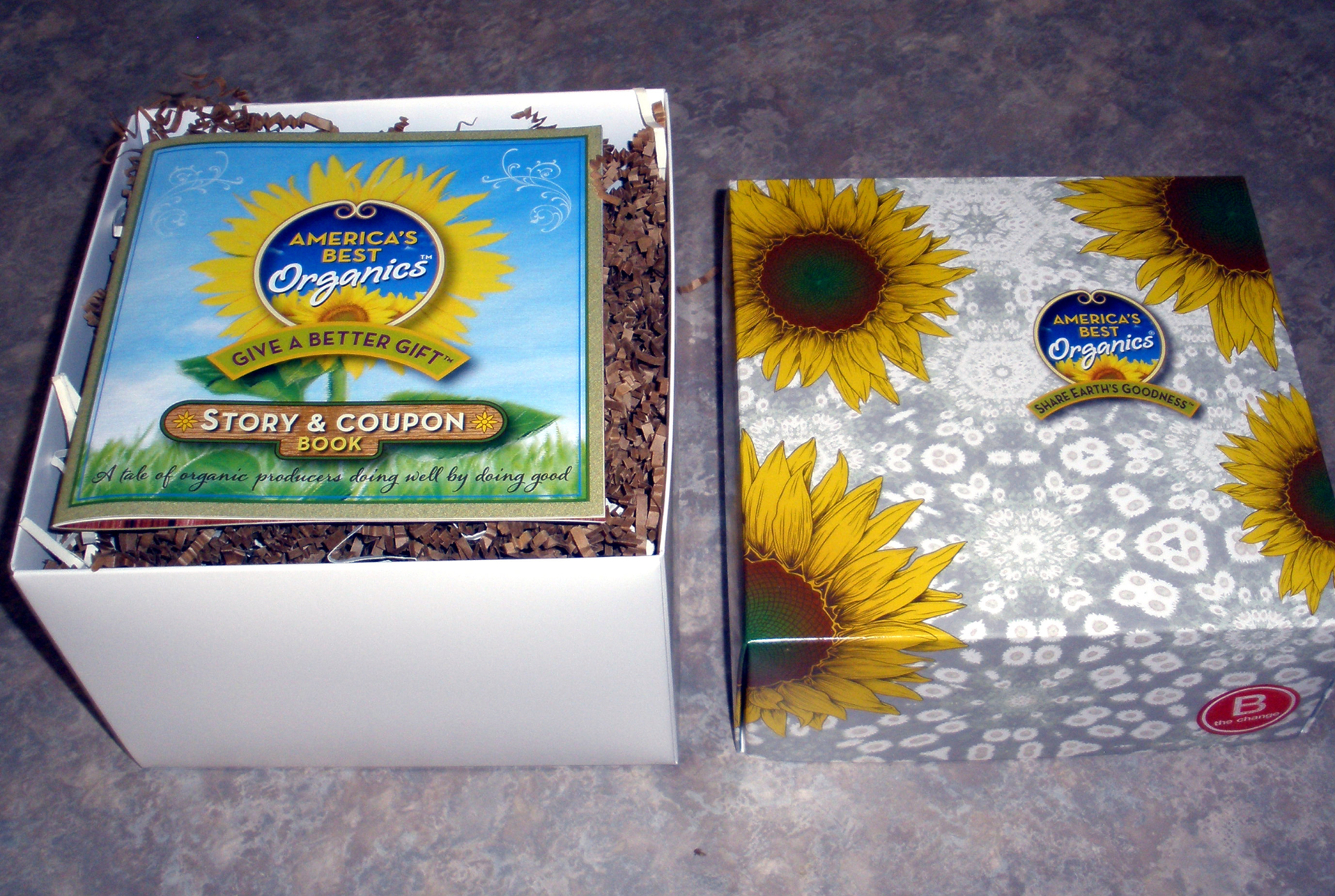 Share health and happiness by choosing to give America's Best Organics gift baskets. Serving as the nation's leading organic gift basket company, America's Best Organics specializes in keepsake gift boxes filled with organic foods, personal care products, and other eco-friendly items. Using only recycled materials and minimal packing, America's Best Organics reduces waste while packing and shipping their products. Featuring various themes, there is a gift basket perfect for every occasion; college, baby showers, pets, business, condolences, anniversaries, thank you, just because, etc. Give a gift that shows your love for our planet by giving America's Best Organics.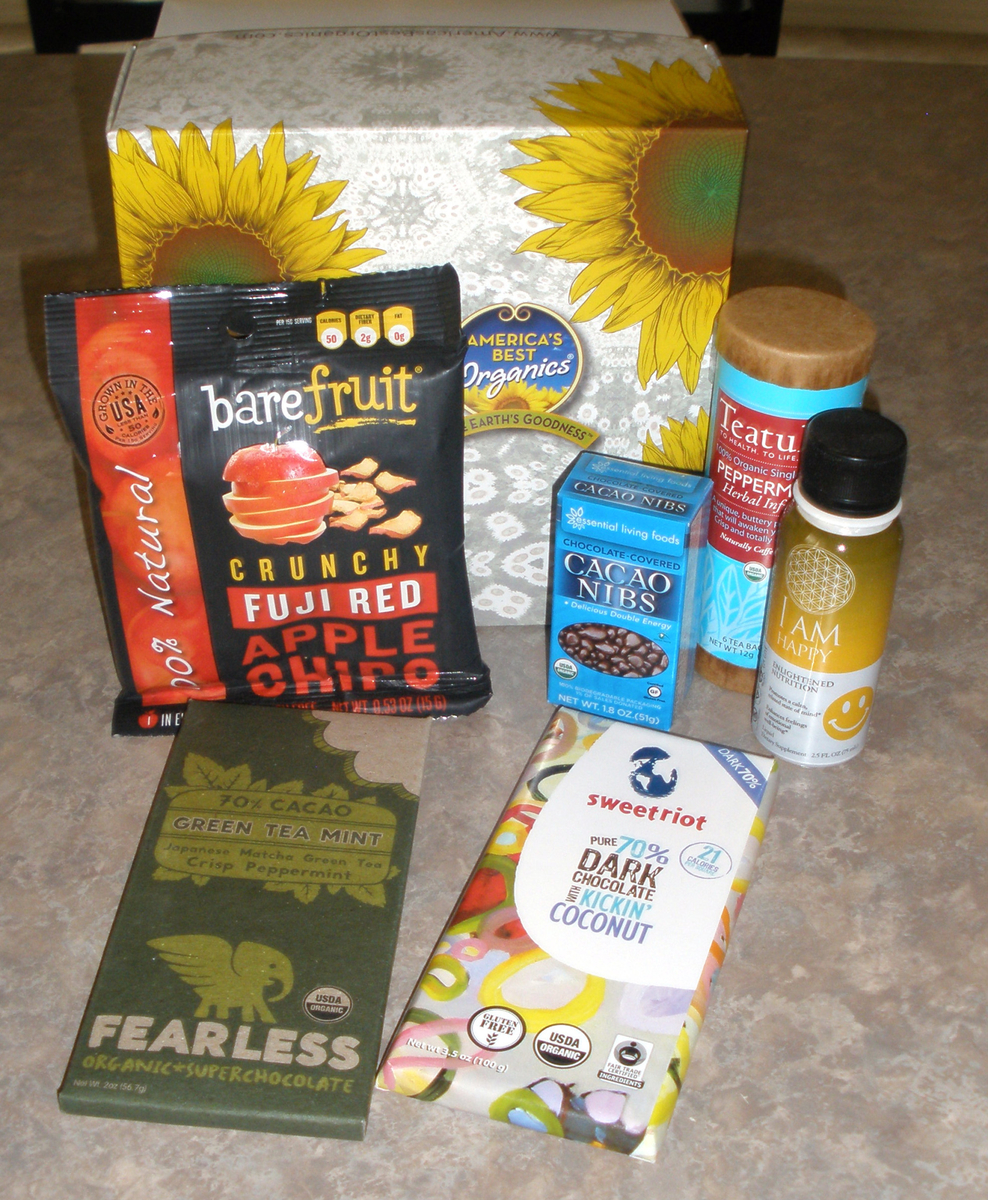 I was so excited to receive my "B My Valentine B the Change" gift box. Beautifully packed in a bright and cheery sunflower patterned box, the contents of my gift box included: Fearless Raw Organic Matcha Green Tea Peppermint, Essential Living Foods Chocolate Covered Cacao Nibs, Sweetriot 70% Dark Chocolate Kickin' Coconut riotBar, Barefruit Fugi Red Apple Chips, I am Happy Liquid Supplements, and Teatulia 100% Organic Peppermint Herbal Infusion Tea. I love how beautifully it was packaged and how it contained the perfect amount of rejuvenating snacks, treats, and care items. My favorite item in the gift box was the Sweetriot Dark Chocolate – absolutely divine! I like knowing that the contents in my gift box are organic, and locally made; what is better than organic, eco-friendly, great quality, and unique products. I will definitely check out America's Best Organics gift baskets the next time I'm looking for a gift. Here are a few of the other gift baskets I have my eye on:
Happy Housewarming: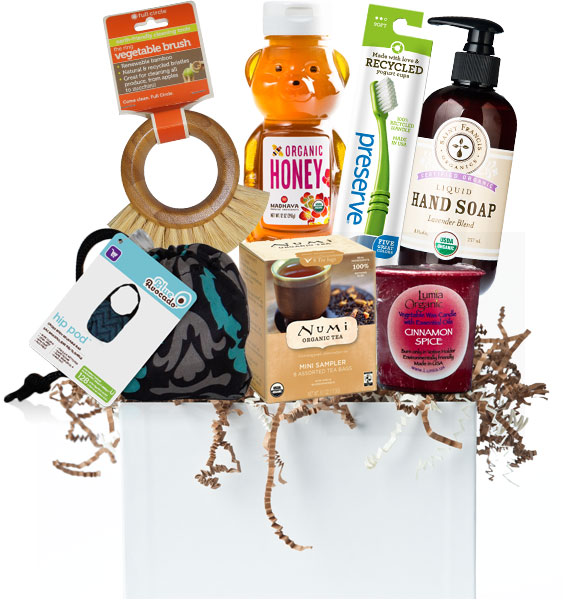 Be The Change: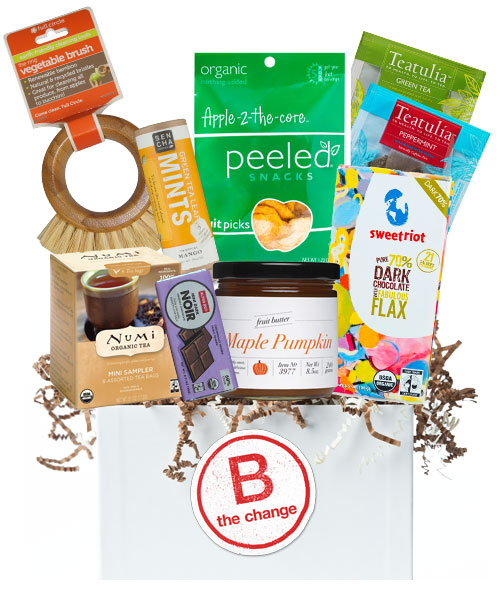 Be sure to check out America's Best Organics the next time you are looking for the perfect gift to give (or you can always spoil yourself). For more product information or to purchase a fun and unique gift basket (prices vary) from America's Best Organics, visit www.americasbestorganics.com.