It is important to teach your children how to care for themselves and their own needs so that they will be able to do so when the time comes that they move out on their own. You can easily assign age-appropriate chores for kids. Assigning chores for your kids that are right for their age and abilities will help them to feel that they are contributing to the household and building their independence.
When you start at a young age, children actually love to be "Mommy's Little Helper" and will be eager to help with the jobs around the home. Here is a list of some chores for kids that you can use to assign tasks to your children, whatever their age. Keep in mind that all the items listed are appropriate for children older than the age range as well so your 15-18 year old teens should be able to handle any of the chores on the list so that they will be able to do these daily important tasks on their own when they leave the nest.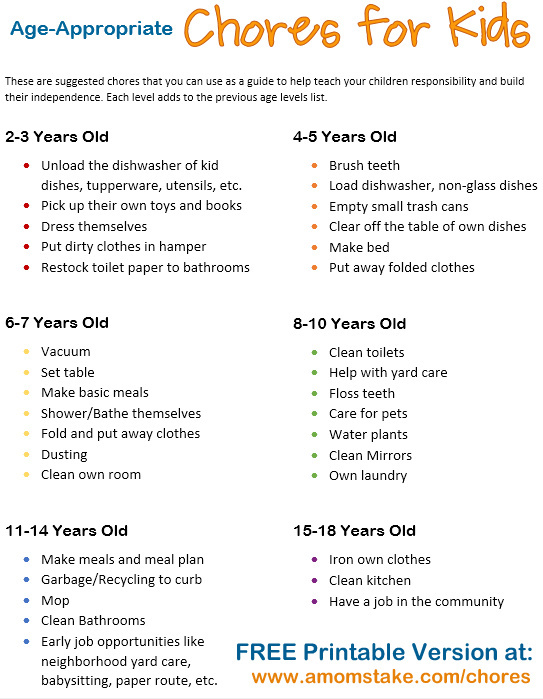 You can easily save this list to find it again later by adding it to your Pinterest boards. Just hover over the image and an icon will show for easy pinning. Or, you can print out this chart and save it for reference for years to come. Just
click on this link below
to open up a PDF copy you can save to your computer or print.
Don't be afraid to give your children the chance to try out the chores on the list. While they may seem hard the first two or three times, soon your child will know what to do and you will love having their help around the house. Every family member should be participating in the household responsibilities and sharing the work load.
For more help getting your kids to help out around the home, check out my kids chore cards system that gives you a visual way to show them what needs to be done.
What chores do your children help out with around your home?