Find me someone who isn't on some form of social media today and I'll ask you what rock they've been hiding under. Social media has become such a common element to our modern lives that for many, it can be difficult to remember what life was like before. If you really want to make the most of your time and efforts in social media, here are some amazing hacks to help you do it right.
5 Amazing Social Media Hacks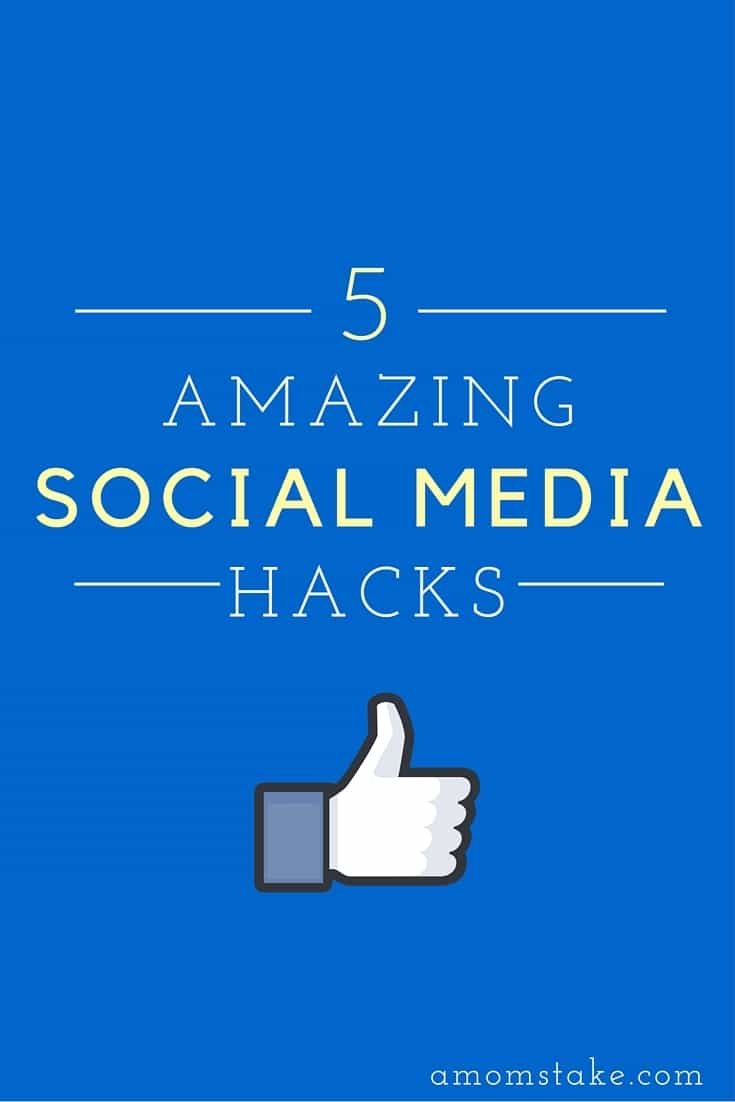 1. You Must Have Images – You've heard "a picture is worth a thousand words" but when it comes to social media marketing, images are essential. Photos, charts, graphics, infographics and even stock art are all great ways to bring more pop to your posts.
Images draw in the human eye (that is often scanning quickly on the internet) and also helps readers comprehend the information you're giving them more easily. So maybe you're feeling nervous or stressed about this because graphics are not your thing. Well, worry no more because there are two amazing tools that will help you achieve your social media image goals: Canva and Picmonkey. Both have free versions and loads of awesome tools to help you look like an image pro in no time!
2. IFTTT – Say what now? IFTTT stands for "If This, Then That" and this is an amazing tool you simply cannot live without when it comes to your social media. It allows you to automate responses and actions on social media based on a starting action.
For example, you can create a "recipe" that sends a specific message when someone follows you or sends you a DM. Or post your Instagram picture over to your Facebook page automatically with a link back to your Instagram profile. This is the most amazing social media hack that you almost never hear people talk about. It will save you so much time and energy, you'll wonder how you ever lived without it.
3. Master Facebook Ads – When done correctly, FB ads can take you very far. When you don't know what you're doing, it's a real money sink. Take the time to invest in a course, get training from an expert or just hire someone who knows what they're doing to get your accounts up to speed. But whatever you do, make it a priority to master Facebook ads.
4. Use Click to Tweet – This is an awesome little tool that you've probably seen before even if you're not currently using it yourself. Click to Tweet allows you to create messages that you want others to share. You generate the content and then a custom link button that you can share and ask others to use and share. This allows you to track the activity of the links over time, too. It makes sharing content on Twitter a breeze and it also allows you to track this content you're promoting so you can see what's working.
5. Schedule Your Social Media – You will get overwhelmed very, very quickly if you try to stay up with all of the different social media accounts you might have without a scheduling tool. Many of the tools actually make it more efficient and help you reach your goals quicker by showing analytics, best times to post, and helping you to curate others content to go right along with your stream more naturally. One tool that has changed the way we have scheduled social media is with ViralTag. They are a tool made for big businesses, but they have a special rate just for bloggers that makes it much more affordable for our smaller budgets. That means, you can access a powerful set of tools huge brands are using!
ViralTag is known for it's powerful use with growing and engaging your Instagram and Pinterest accounts, but you can also save time by scheduling to multiple accounts all at the same time, or on varied scheduled.
Now that you have these 5 amazing social media hacks, you're ready to start rocking your accounts! Is there anything you would add to the list?