The turkey may be the main course no one can do without, but that doesn't overlook the Thanksgiving side dish recipes! They are what truly make the meal a feast. From creamy mashed potatoes and gravy to delicious stuffing and veggie sides – here are an assortment of dishes to round-out your menu.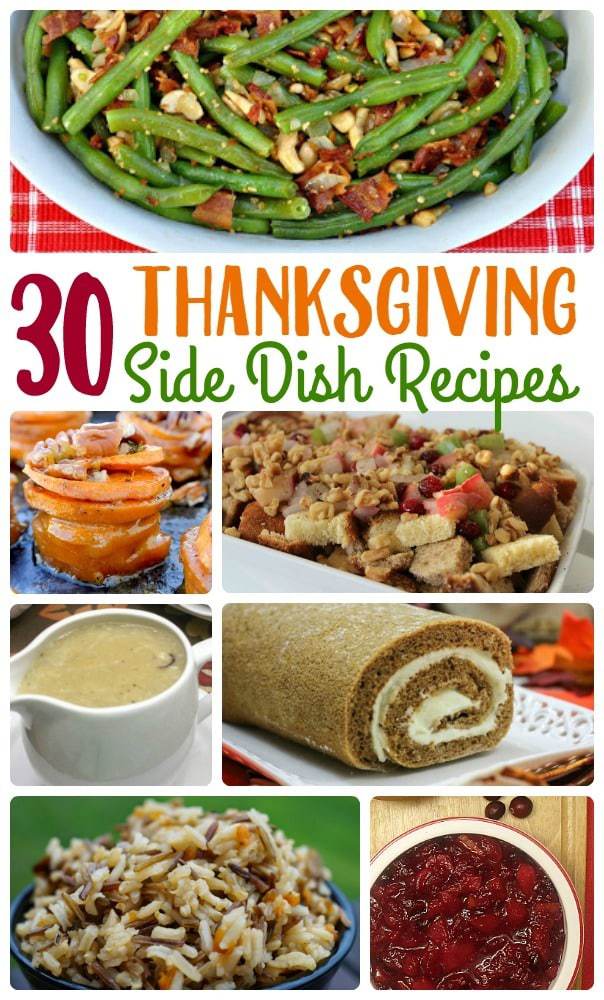 30 Thanksgiving Side Dish Recipes
1. Roasted Garlic Mashed Potatoes
3. Cranberry Hazelnut Waldorf Salad
4. Korean Pear Cranberry Sauce
5. Roasted Squash with Pomegrante and Goat Cheese
8. Cranberry Apple Walnut Stuffing

10. Rosemary & Garlic Mashed Potatoes
13. Sausage Cheese Apple Balls
14. Zucchini Bread
18. Cashew Green Beans with Bacon
19. Roasted Brussels Sprouts with Lemon

20. Homemade Turkey Gravy Recipe
22. Ginger Chili Lime Roasted Sweet Potatoes
23. Gluten Free Green Bean Casserole
25. Roasted Buffalo Wing Cauliflower
26. Wild Rice Pilaf
27. Broccoli and Cheese Mashed Potatoes
29. Corn Pudding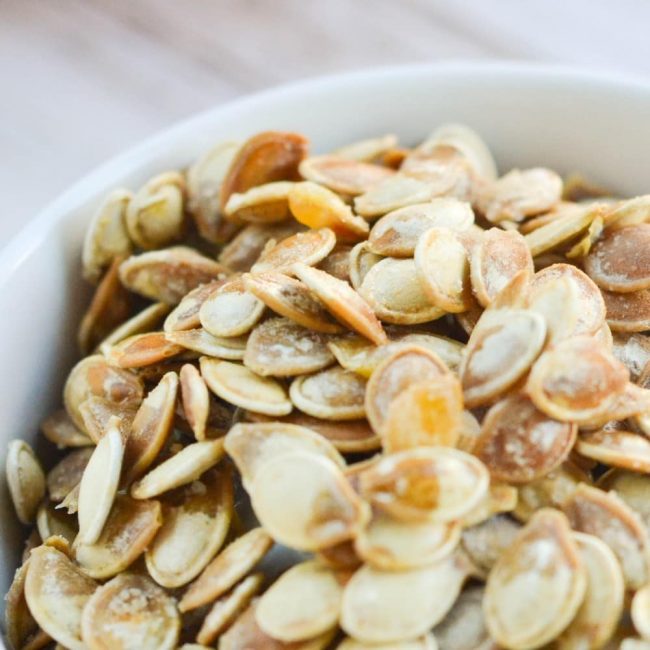 There you have it, 30 new, unique recipes to add some variety to your meal plan this Thanksgiving!
Which of these Thanksgiving side dish recipes will you add to your menu?