Toddler hair is hard to manage, much harder than my own. My little girl's hair really didn't start growing until she was almost three. Now, a few months shy of four, it is finally long enough to play with.
It's always fun to come up with cute hairstyles for her. However, it is still so fine and thin it makes it hard to get it to hold curl or any style. At least it did until I found my secret weapon.
I received samples and compensation for this post. Affiliate links are used below. We may make a small commission, at no cost to you. All opinions and ideas are my own.
NuMe Lustrum Wand
Meet the NuMe Lustrum Wand Set. Five AMAZING hair tools in one. This set has been a total game changer at our house. Finally a wand that really sets the curl in my little ones hair AND my own. It only takes a few minutes to do her whole head and she adores the bouncy curls!
With one little click you can switch between five different different, interchangeable, 100% tourmaline-infused ceramic coated barrels; each with the ability to create the most gorgeous curls and waves imaginable.
Tourmaline technology means 600% more negative ions are disbursed into hair, sealing in natural moisture and providing the most superior shine to tight, medium-width, or loose, tumbling curls.
They all store in this compact storage roll, and hardly take up any room in our bathroom. No need for a thousand tools and cords everywhere.
Waterfall Pull Through
Braid Tutorial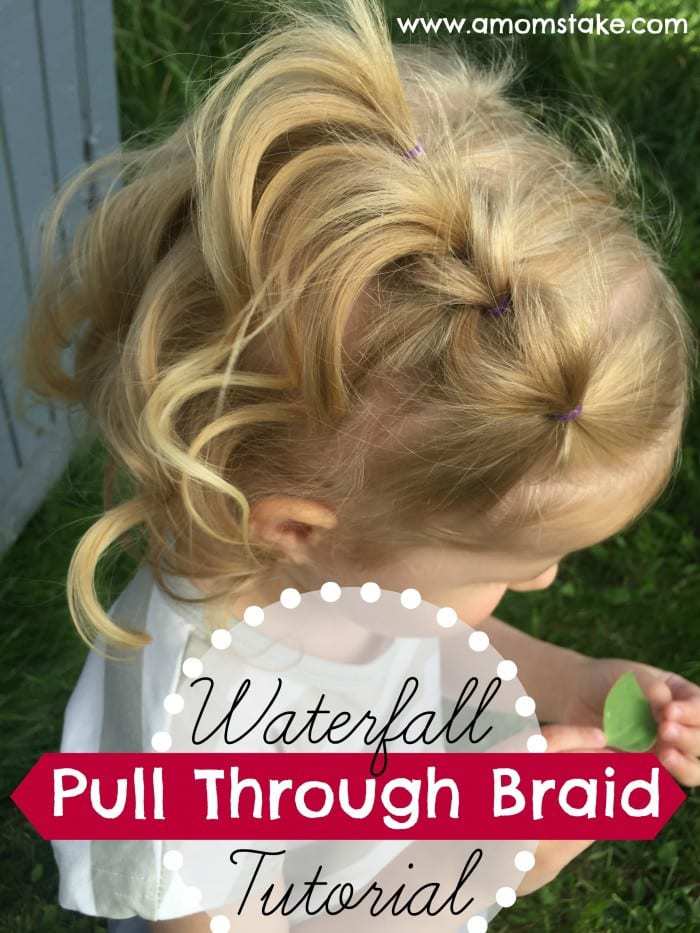 Do you have a little girl at home? Check out this cute and easy hairstyle. Perfect for days at the park but gorgeous for a night dressed up for a special event as well! It only takes a few minutes. Time to get to it, I'll show you how to recreate this Waterfall Pull Through Braid!
Start with a deep part. Create two small pony tails. Tease them to create some volume.
Part off a section for a third pony tail. Split the tail from the front pony tail around the second and join it in the elastic for the third pony. The tail of the second ponytail should come through the middle.
Repeat. With ponytail number four. Pull the split ponytails to loosen them and fill out the pull through braid.
With the heat resistant glove on one hand, careful wrap sections of hair around the 19mm barrel of the NuMe Lustrum Wand. Hold for a few seconds and release.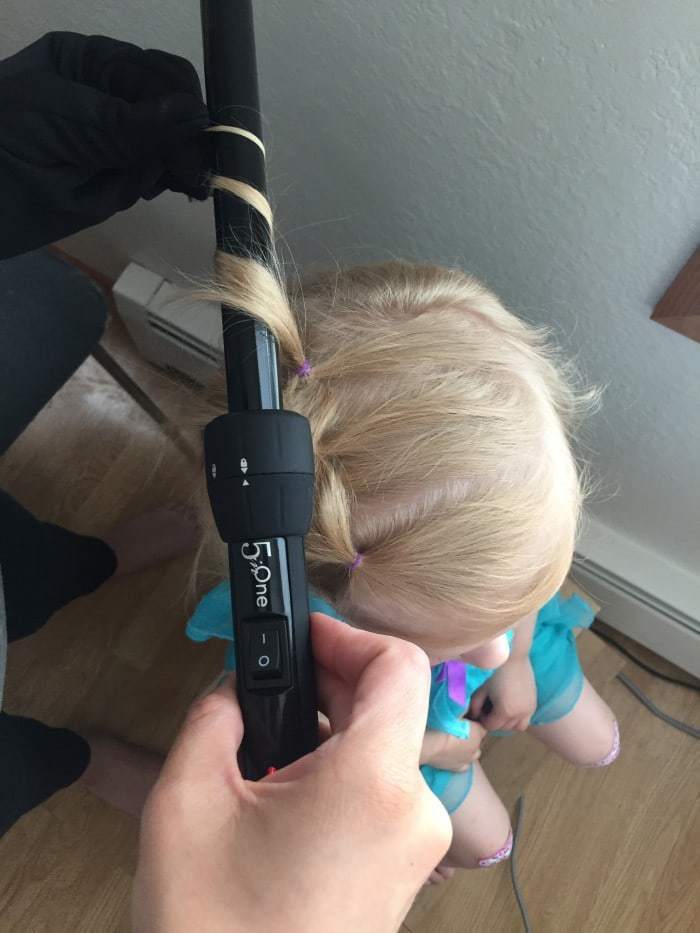 Continue all the way around. Spray curls with hairspray and let them set. I let them completely cool down before I use my fingers to comb through them.
Finger through the curls.
All done! These bouncy curls last all day long, even on her fine hair.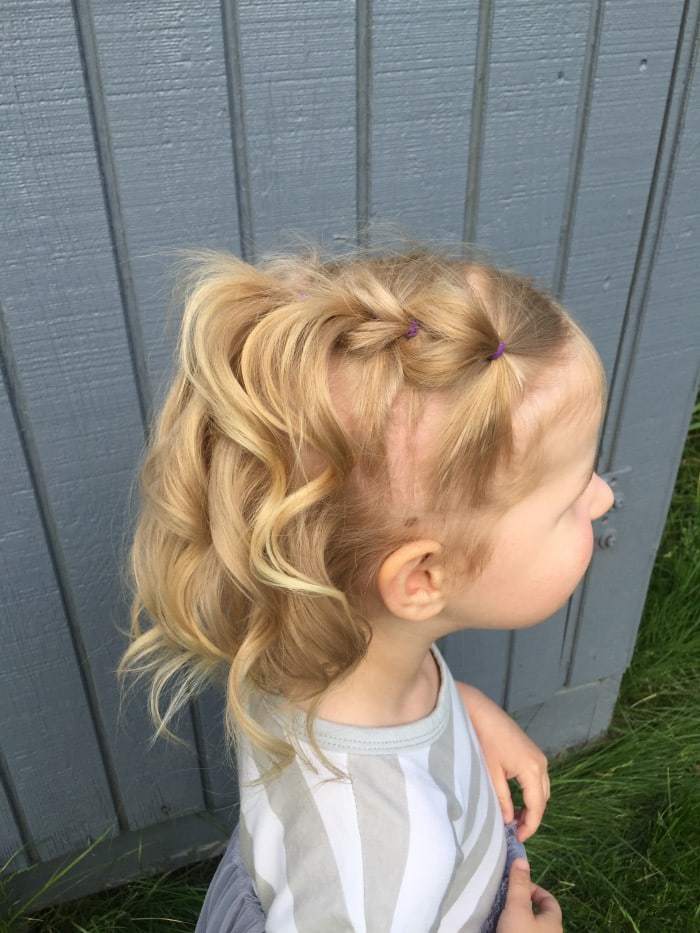 My Lustrum Wand has become my goto hair tool that I use on a daily basis. The reverse wand is my favorite to get beachy waves in my own hair. I love how many options I have at my fingertips with one awesome tool. The Lustrum wand retails for $249 but is half that price on Amazon!
Pop over to see our Snake Braid Hair Tutorial next!
Head over to see our Side Curls Ponytail (SO cute and easy) post next!