I received a VTech phone and gift card in exchange for this post. All opinions are my own.
What is the hub of your home? In my home, it's the kitchen. We're always bustling around in and out of the kitchen. Grabbing a snack, gathering around the dinner table, or sitting at the island to work on homework, we spend a lot of time each day in this most important living space.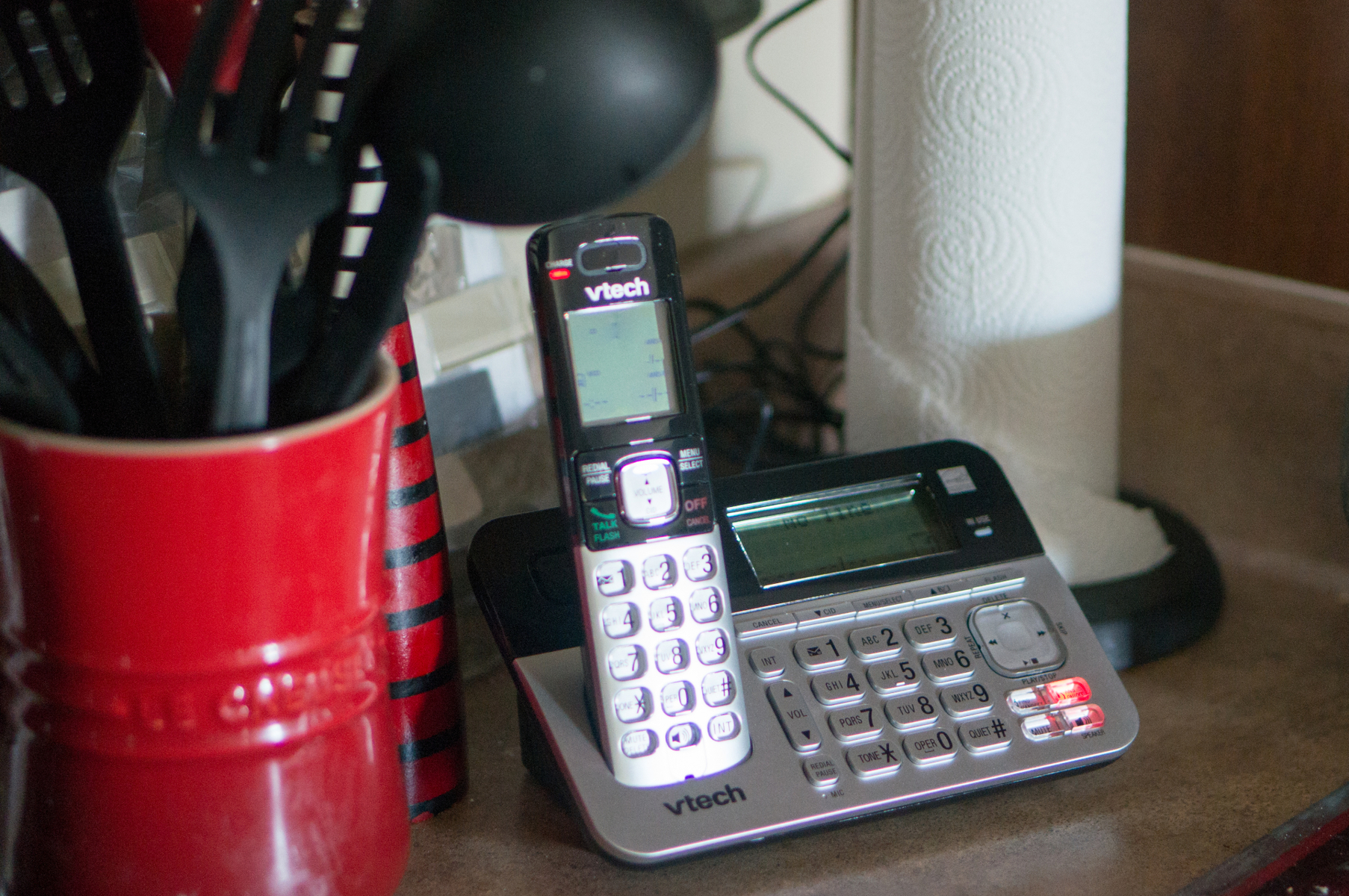 When setting up my VTech phone, it only made sense to set up the base right in the middle of the hub of our home. This new cordless phone system features a "hub of the home" feature that lets you use the cordless phone and base as a handset/speakerphone set without having to "over and out" and give the other person a chance to respond. Both parties can speak at the same time for a more natural conversation. You can expand the base unit with up 5 handsets using just one base and phone jack.
A phone loaded with features:
Digital Answering System – With up to 14 minutes of recording time, the digital answering system grabs calls when you can't.
Caller ID/Call Waiting – Know who's calling with Caller ID/Call Waiting by storing 50 calls. Handset displays the name, number, time and date of incoming calls.
Full Duplex Handset and Base Speakerphones – Enjoy a speakerphone that can keep up with your calls. Increase participation by allowing both ends to speak—and be heard—at the same time for conversations that are more true to life.
Backlit cordless handset keypad and display – The entire keypad illuminates along with the LCD screen, allowing for easier viewing in dim light.
ECO Mode power-conserving technology – Power-conserving technology manages consumption for optimal battery performance.
Quiet Mode – Silence the ringer on the handset and base unit immediately, or for an extended period of time.
You can find the VTech CS6859 Cordless answering system phone at: www.walmart.com