Football is a very beloved sport at our household. My husband's love for football began as a little boy and continued as he played on football teams in high school and college. This love for football has been passed down to our little toddler – pretty sure my son learned how to say "football" before "mom." Nothing makes my two boys happier than tossing around the football in the backyard. To say the least, my boys live for football.
As a mother to a future football player, I want to learn all that I can to keep my little athlete safe while playing football. As the wife of retired NFL player Clay Matthews Jr. and mom to current NFL players Clay Matthews III and Casey Matthews, Leslie Matthews also recognizes the importance of keeping young athletes safe while on the field. I had the wonderful opportunity to chat with Leslie Matthews about safety and young athletes. Following Leslie's advice, I feel I have the tools I need to help protect my future athlete while playing the sport he loves.
I received compensation in exchange for this post. All opinions are my own.
Keeping Your Athlete Safe on the Field
Good Nutrition: Leslie expresses the importance of making sure that your athlete has proper nutrition. She recommends making sure that they stay well hydrated through use of sports drinks and water. It's important to replenish the electrolytes lost while playing sports. Before and after football games (or practice), it's important to make sure your little athlete eats a good meal with a lot of protein.
Become Involved: It's extremely important to make sure that you're hands-on with your child's coaches and athlete directors. Leslie stresses the importance of making sure you're aware of the equipment your child is using as well as the training they are receiving. The more involved the parent is, the better.
Proper Equipment: Make sure that your child's equipment provides the perfect fit for their body. The game of football can be very aggressive – it's important to ensure that your little athlete's receiving the best protection available.
Ensuring players' safety is extremely important to Leslie and Riddell. Thankfully, Riddell InSite Impact Response System helps provide that added protection while on the field.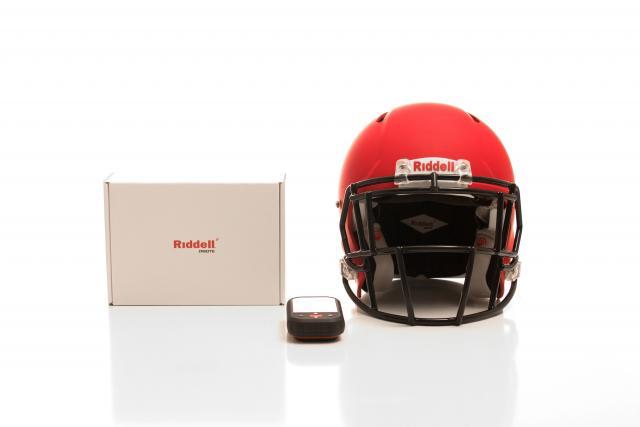 As Leslie explains, InSite is a wonderful teachable tool to help prevent head injuries while playing football. Placing a sensor pad inside of a player's football helmet, alerts are sent to the sideline (through a hand-held device) when significant single or multiple impacts are sustained during a football game or practice. Leslie further explains that if the sideline staff notices a player is sustaining high impact, they can use this as a teachable moment to go over correct technique and ensure that proper changes are made to prevent future injury.
With tools such as InSite, good nutrition, proper equipment, and parent involvement, your little athlete can stay safe on the field this football season.