Raleigh received their first big snowfall of the year this past weekend. We ended up with enough to Make an Igloo, see our steps!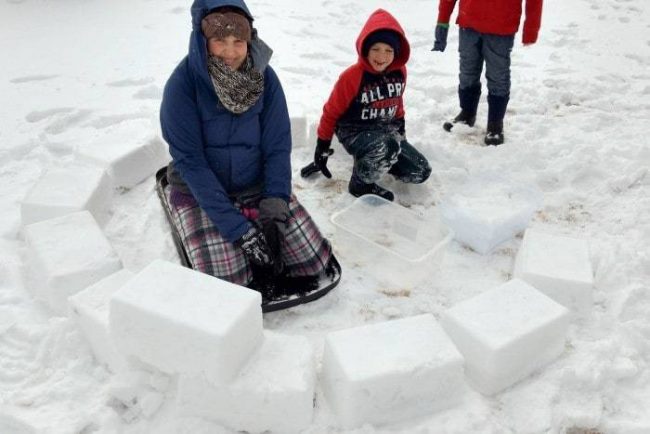 Moving from Phoenix where my boys have never experienced a snow day at home, we're all gearing up and getting excited for all the possibilities — snow angels, snowman, sledding, snow ball fights, you name it!
But I grew up with a few snow days a year. I remember how short our time outside really was. It was so much fun while it lasted, but within an hour or less we would all pile back into the house and be left with not much to do but play games or read books.
Roll a Snowman
Printable Dice Game
That's where this darling printable comes in! Just in time for your indoor snow days and the school days that are cancelled is a fun game perfect for winter time. Roll a Snowman is a spin-off of Cootie that is so much fun for everyone to play!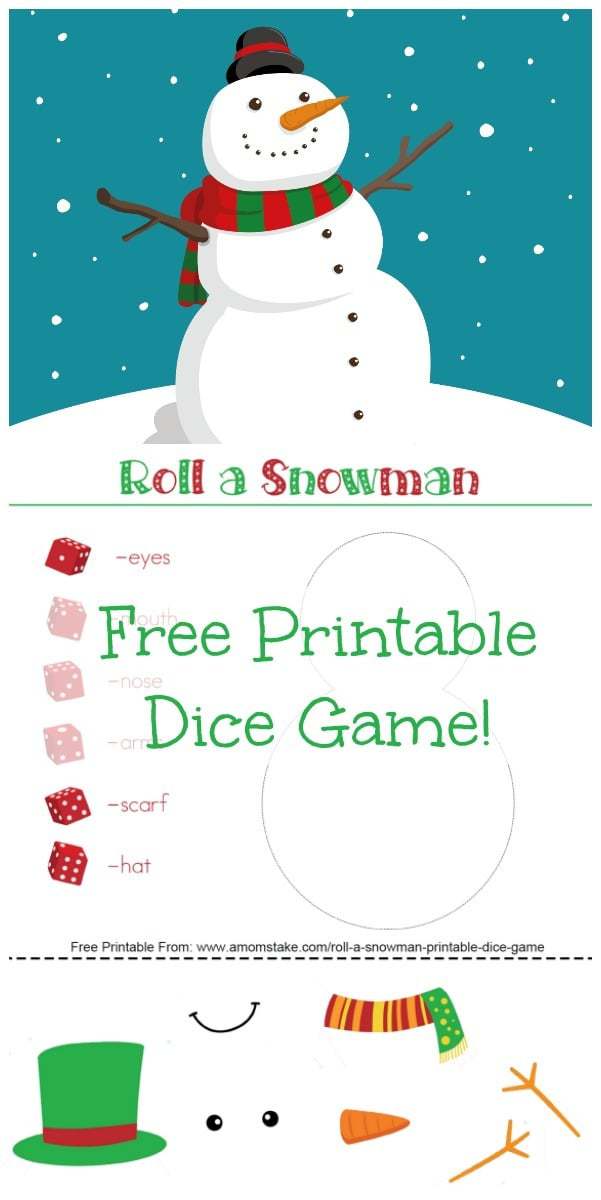 You'll Need:
Printer (color works best – but black and white will work)
6-sided dice (standard dice)
Scissors OR Crayons
How to Play Roll A
Snowman Dice Game
Print one copy of Roll a Snowman per player.
Take turns in a clockwise order rolling a single dice. Whatever number you roll is the snowman part you can add to your snowman game card.
Players can either cut and glue on each body part or color in their own creations with crayons.
If a number is rolled that you have previously rolled, you will not get to add anything new to your snowman this turn, and play continues to the next player.
The winner is the first person to complete their snowman by rolling one of each of the 6 numbers.
This game is so much fun for teaching counting, number recognition, hand-eye coordination, coloring in the lines, cutting practice, body parts recognition and other preschool/kindergarten skills. Plus, it's just a lot of fun!
We know this will be such a fun part of your winter traditions! You can use it to mark off one of our Winter Break Bingo boxes (Build a Snowman) even if you don't have snow or simply don't want the mess and time of building a real snowman!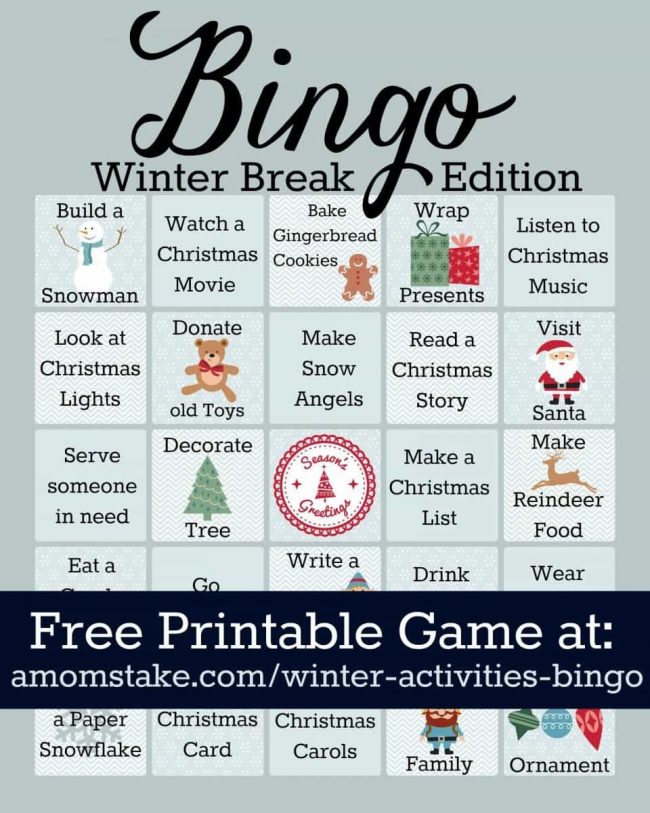 For another fun game family activity, you will love our Kids & Family Christmas Trivia printable! Plus, check out our or our Christmas Handwriting Practice Printables!
Printable Roll a Snowman Dice Game
To get a free copy of this darling printable, just click on the image or link below. The PDF will open up in a new window where you can save and/or print the printable dice game.
Terms of Use: You are free to use this printable game for your own personal in-home use. You may not distribute or copy this printable in any format. If you'd like to share the printable dice game with anyone, just direct them to this link to grab their own free copy. By downloading your own personal copy you agree to these terms.
Let me know what your crew thought of this cute game in the comments!