Ho Ho Ho! Merry Christmas in July! It's probably my favorite thing in July, next to fireworks, swimming pools and an awesome tan!
My family is "food oriented." Meaning we are motivated, inspired and encouraged by food. I may or may not have the tendency to eat my feelings as well, although as I get older I am getting better at expressing myself in a more healthy fashion. Anyways, one of my favorite foods during the holidays is this Pumpkin Cinnamon Waffles recipe. It's awesome for breakfast, lunch or dinner.
I often bake and cook from scratch, but sometimes, especially in a time crunch I use a mix. Bobs Red Mill is a great one to use.
Pumpkin Cinnamon Waffles Recipe
For about 4 waffles use:
1 cup of waffle mix
1 egg (check out the cool egg from my neighbors coop! It's blue! White eggs will also work for this recipe.) 😉
½ cup pumpkin puree, you can skip the oil because of the pumpkin puree. (In my most crunchy and time abundant state, I will use puree from a fresh cooked pumpkin)
¾ cup water, use more as needed.
Mix everything together.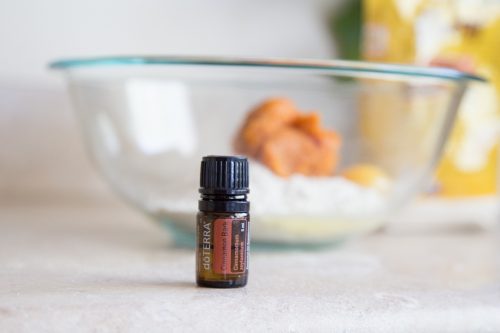 The secret ingredient is Cinnamon Bark oil! We love this stuff! If you choose to use an essential oil, be sure it is a brand that you can ingest internally! Not all oils are created equal! Put about 5 drops in your mix.
Mix everything altogether and pour a scoop on to a hot waffle iron.
Plate and enjoy!
Notes: We have found that our favorite thing on this is applesauce (!!??) or whipped cream. They are both wonderful and enhance the flavor of the waffles. 🙂