My children are really lucky that they have been able to spend a lot of time with both sets of grandparents and get to build a relationship with them. However, their grandparents aren't always near by and so we rely on Skype a lot to keep us connected as a family.
There have been many, many days crowded around an office chair as we all pile in to say hello to a loved one over Skype. Those phone calls always start our really fun but quickly ended up with my husband or I buried in children that started climbing all over us and stuck juggling kids that all want to be able to see and be seen.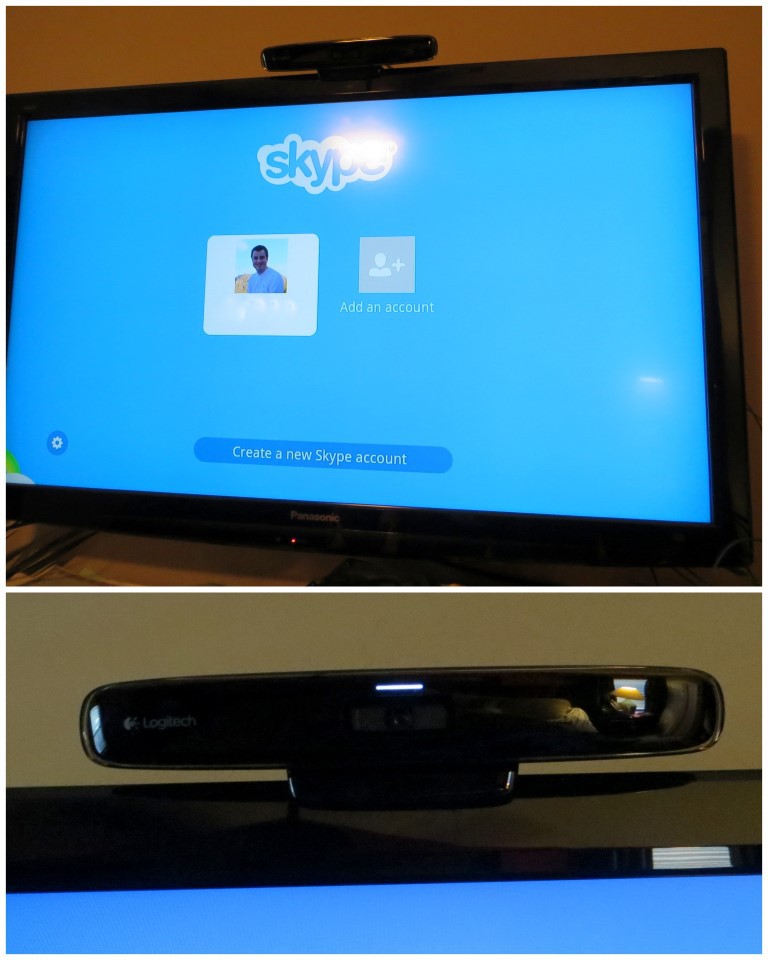 Logitech makes a camera that helps! The Logitech TV Cam HD gives you high definition camera footage of your family and lets you connect Skype easily to your TV. We were able to try out the TV Cam and set it up in our master bedroom.
It was easy to set up the camera by plugging in the power and HDMI included cables and then setting up our WiFi settings. Finally, all we have to do is login to our Skype account whenever we want to make a call.
The TV Cam comes with a remote that lets you navigate your contacts list, sign-in, and even zoom or pan your video footage the recipient sees on their end.
Our whole family fits on our King Size bed and gives us room to sprawl out and be comfortable while chatting. This lets everyone not only see but be seen as well! We have really enjoyed staying connected with the grandma using our Logitech TV Cam HD.
The camera worked really well though we did have a moment where the interface froze on us and we needed to restart our video feed. Even still, everyone has loved seeing grandma on TV and it has really improved our ability to have a group discussion with all the kids around!
Logitech's TV Cam HD is available on the Logitech website as well as at Best Buy and Amazon.
I received a Logitech TV Cam HD in exchange for this post. The opinions expressed above are my own. Any claims should be verified on the sponsor's site.