For crazy and busy mornings, I like to make these easy breakfast sliders. I make them the night before (after I put the kids to bed) and pop them in the fridge until the next morning. Because let's get real, none of us are 100% with it in the mornings. So it's really great to have breakfast figured out ahead of time and have one less thing to worry about.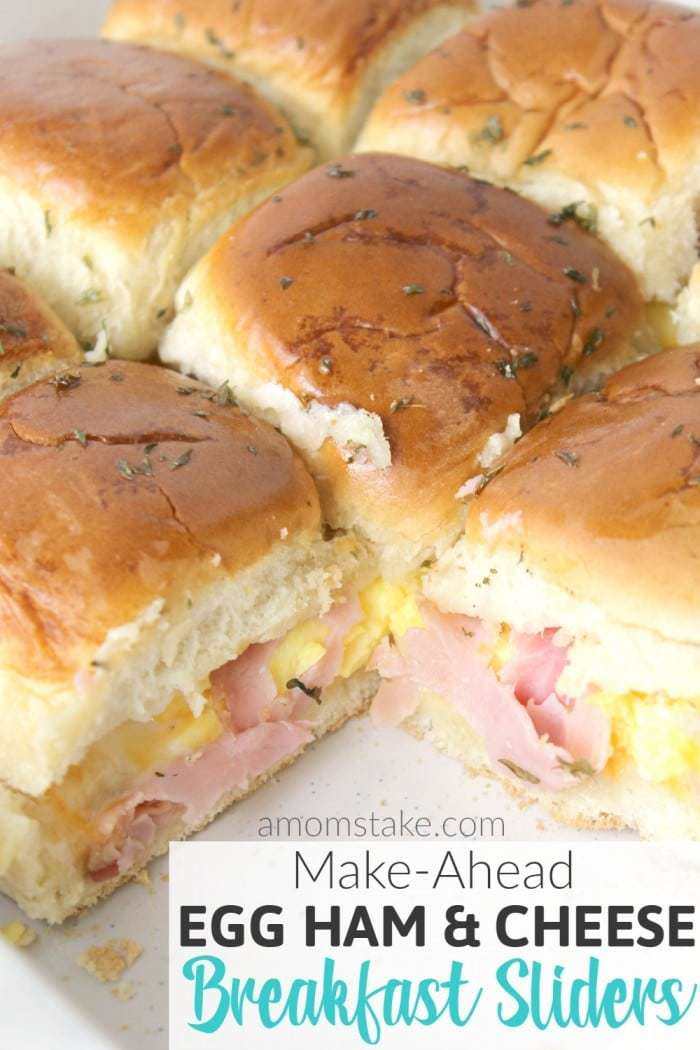 I love using this particular recipe because it has eggs, meat, cheese, and bread so I know the kids will be full, and focused at school. The eggs are great brain food, the meat adds a lot of flavor and the cheese binds it all together for mess free eating in my car on the way to school.
Other than busy mornings, this recipe can be doubled or tripled easily for feeding big crowds. You could mix them up and add some sauteed veggies, herbs, switch up the meat, make it spicy, etc. The options are endless.
Here's how to make it:
Start by slicing the buns horizontally. Layer on the colby jack or other cheese of choice.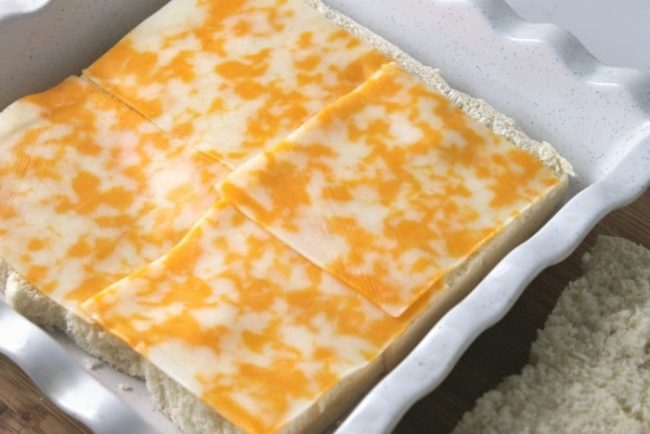 Arrange your scrambled eggs over the cheese so each slider will have a good bit.
Next, layer the honey ham over the eggs.
Mix the melted butter, garlic powder, salt, and parsley together in a small bowl. Brush the mixture over the top of the buns.
Cover with foil and bake at 350 degrees F for 10 minutes.
Easy Egg Ham and Cheese Breakfast Sliders
Ingredients:
9 dinner rolls (still attached)

4 slices colby jack cheese

5 eggs, scrambled

4-6 slices honey ham

¼ cup melted butter

½ teaspoon garlic powder

½ teaspoon salt

1 teaspoon dried parsley
Directions:
Preheat oven to 350 degrees F.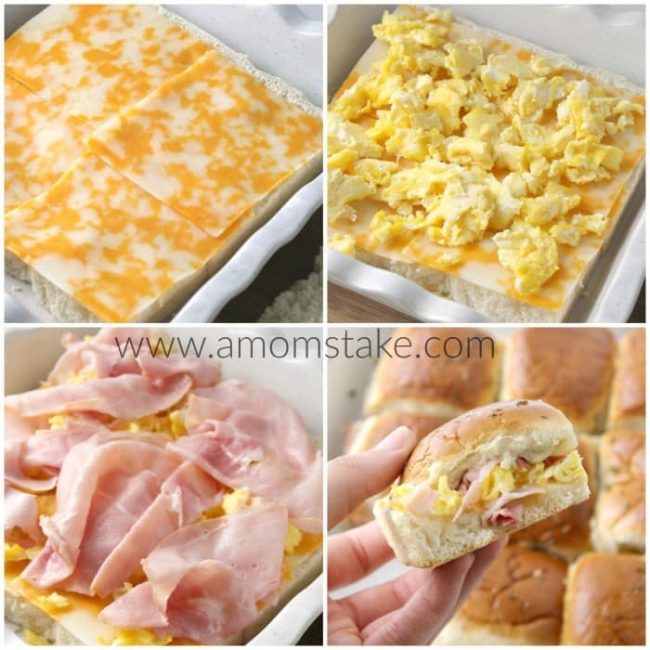 Slice the buns horizontally and place the bottom half in a greased 8×8" baking pan. Layer on the cheese, then scrambled eggs, then honey ham. Put the top half of the buns on.
In a small mixing bowl, combine the remaining ingredients. Brush the mixture over the top of the buns, cover with foil, and bake for 10 minutes. Serve hot.
Pin this post to save it for later!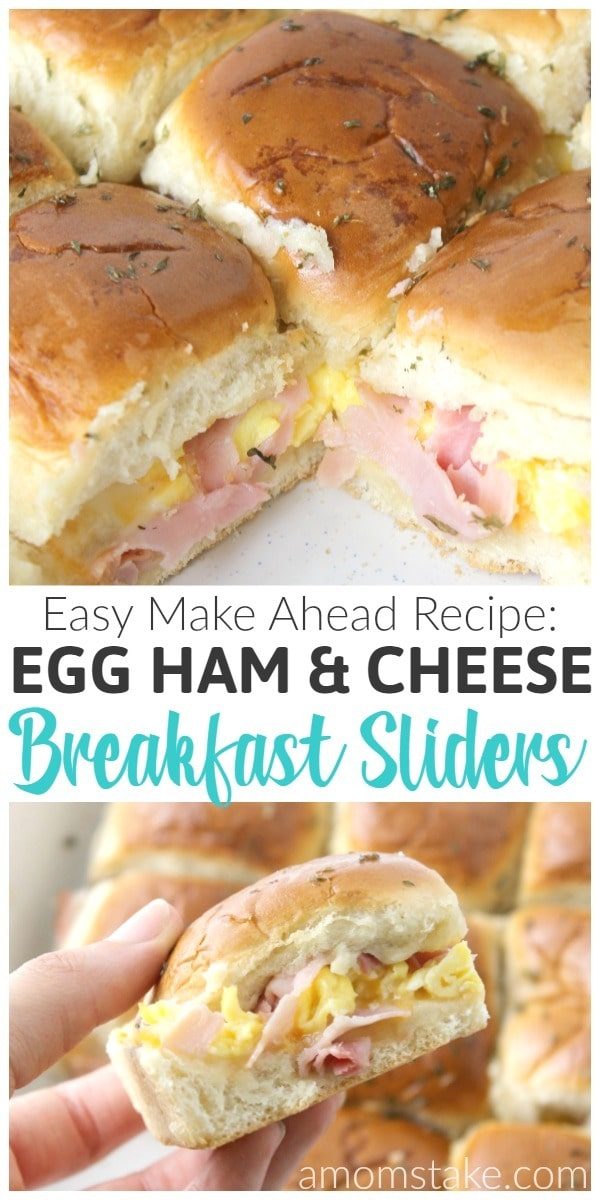 What's your favorite easy to make on-the-go ready breakfast?