I received compensation for this post. All opinions are my own.
My boys started back to school this week! They were all excited, anxious, ready for the new school year. With the new school year comes the opportunities to help you school and improve the resources available to the students there. Fundraising is inevitable, a necessary part of helping our local schools. But it can be frustrating to get inundated with all the funds requests.
You can skip the gimmicky fundraising and sales requests and utilize a fundraiser that teaches your children to challenge themselves and work to raise money in a meaningful way.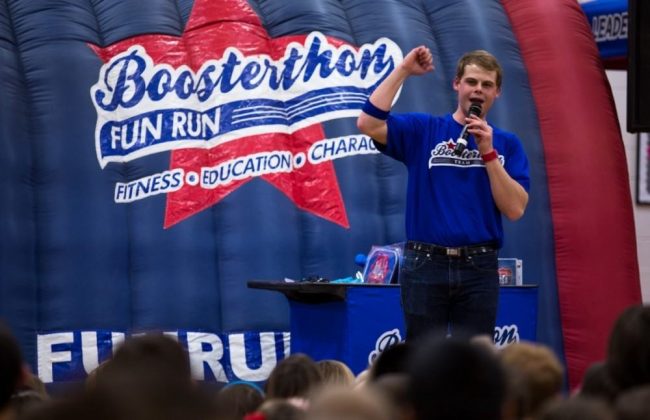 The Boosterthon Fun Run is a nine-day fundraising program that gets the students and the community involved. Students gather pledges from friends, family and coworkers who agree to donate a specific amount per lap completed or a flat-rate for participating. This gives the children an incentive to work hard and earn the pledges offered on their behalf to support their school.
While the kids participate in the laps, they are cheered on by their teachers, classmates, and family showing support for their efforts and pushing them to keep on going. Every student is invited to participate, even if their families aren't able to financially contribute. When parents enroll their student online, regardless of contributions, the student will earn a free gift in class!
My boys have participated in a Boosterthon Fun Run for two school years. It is by far my favorite fun raising program I have been a part of. The school really supports, uplifts, and rallies behind the students to push themselves while helping the school. I appreciate that my boys felt like they were working towards a goal and really accomplishing something big as they ran their laps and earned pledges. It gave them a sense of accomplishment and really let them be a part of the goals the school had.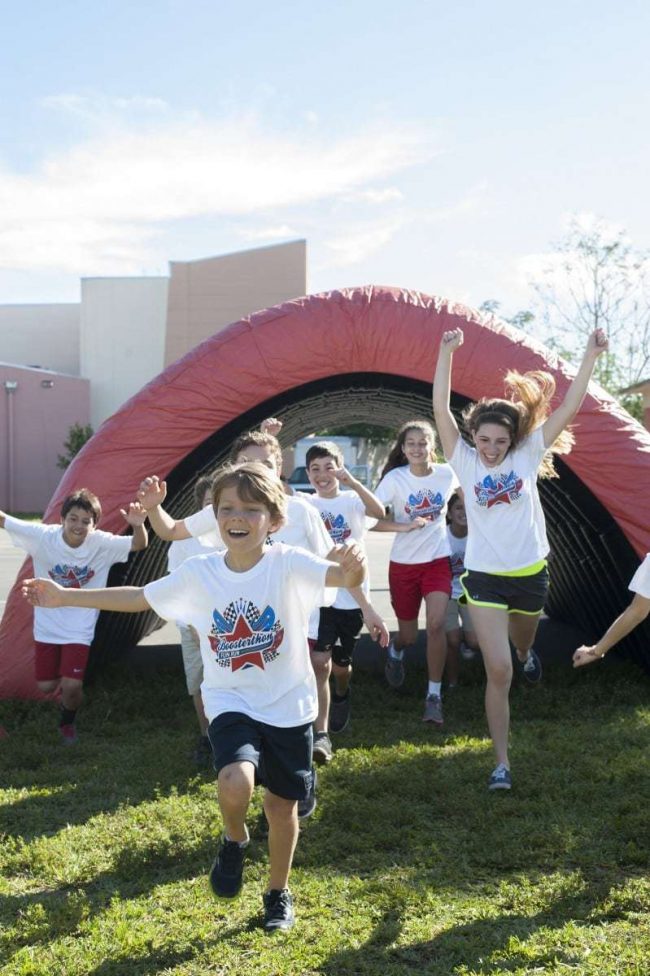 Over 900,000 students in 1,300 schools across the US have participated in the Boosterthon Fun Run. Their program has helped schools to raise up to 70 percent more in fundraising dollars.
Best of all, Boosterthon Fun Run takes care of all the details. They'll set up the fundraiser, provide a platform for processing and collecting pledges and donations, and provide all the promotional materials for the school. If your local school district is looking for a fundraiser that really makes a difference, point them to the Boosterthon Fun Run for a completely different type of money raising that the community will enjoy supporting.