This conversation is sponsored by JCPenney, because this conversation is #SoWorthIt. All opinions are my own.
Chances are, you know someone who has battled or lost the fight with breast cancer. It affects so many of the women we love and is the #1 most prevalent cancer in women. This statistic is just staggering.
"About 1 in 8 U.S. women (about 12%) will develop invasive breast cancer over the course of her lifetime." – BreastCancer.org
When you look at that number, it's easy to see why awareness really matters. While it's one of the highest diagnosed cancers in women, it's also the easiest to detect. Early treatment can make a huge difference in prognosis and treatment plans.
Although I am only 33, I've already had my first mammogram, just to be on the safe side. Many doctors will recommend mammograms or breast exams beginning around age 40. But I have a close tie to breast cancer.
My family has a lot of history with breast cancer, including my cousin who died at age 36, leaving behind 3 children ages 13-6. She first found out she had breast cancer at just 32 when her youngest was only 2. Her doctors believed the change in hormones when she stopped breastfeeding her youngest opened a window for the cancer to thrive.
I've had 5 babies and breastfed all of them. I can easily see myself in my cousin's shoes. She fought an incredibly long battle and had a tragic outcome that was a really difficult trial for our whole family.
For me it's not a hypothetical or a maybe, the horrors of cancer are all too real. They are my reasons to fight back against breast cancer. It's so important to be aware, know the signs, and do what we can to make a difference.
Breast Cancer Awareness Month
October is Breast Cancer Awareness Month and JCPenney is stepping up in support of The American Cancer Society to support research and programs by helping customers get involved this month. There are four ways JCPenney is doing their part to Give Hope and Save Lives this month, through the end of October 2017.
1. Shop to Donate – From now through 10/31, for each item sold ofthe Xersion Race Together Collection, JCPenney will contribute $1 to the American Cancer Society, up to $100,000.
The line includes cute picks for men, women, and kids that gives you the opportunity to wear your support for your loved one's battle and can help spread awareness to the women around you.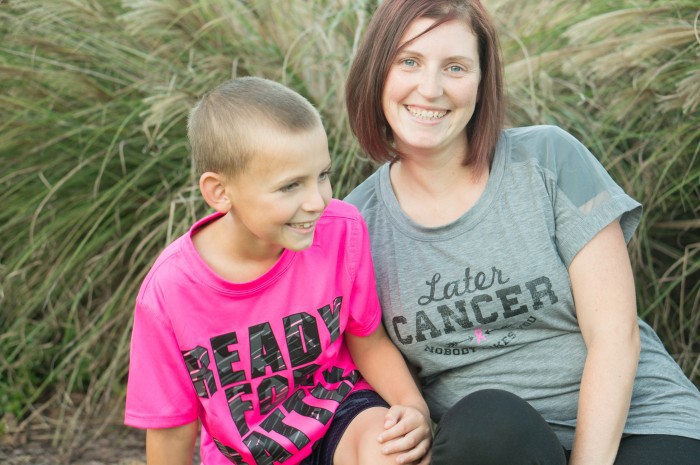 2. Salon Giveaway – Head into a local JCPenney salon where you can add a donation and try your luck with the chance to win a basket full of Salon & Sephora products!
3. Perfect Pink at Sephora – Head to Sephora inside JCPenney and an associate will help you find a perfect pink lip color!
4. Making Strides Against Breast Cancer Walks – Store associates will be encouraged to participate in upcoming walks to support breast cancer awareness and research with Making Strides Against Breast Cancer events happening all across the country.
You can join in and show your support by heading to your local JCPenney store or shop online by October 31, 2017. Shopping from the Race Together Collection is an easy way to help support the fight against breast cancer.
Race Together Collection
JCPenney is ready to help you wear your support for those fighting possibly the toughest battle of their life – breast cancer.
The on-trend active wear line is perfect for getting ready for an upcoming Breast Cancer Awareness walk or for helping to spread awareness wherever you workout. The line includes cute tops for men, women, boys, and girl with sizes from toddler up to plus sized there's something for everyone!
I picked out the Xersion Breast Cancer Awareness Dolman T-Shirt in Gray Later Cancer. The top pairs really well with the Xersion Quarter-Zip Pullover, I choose Coral Splash, to add a layer of warmth this fall.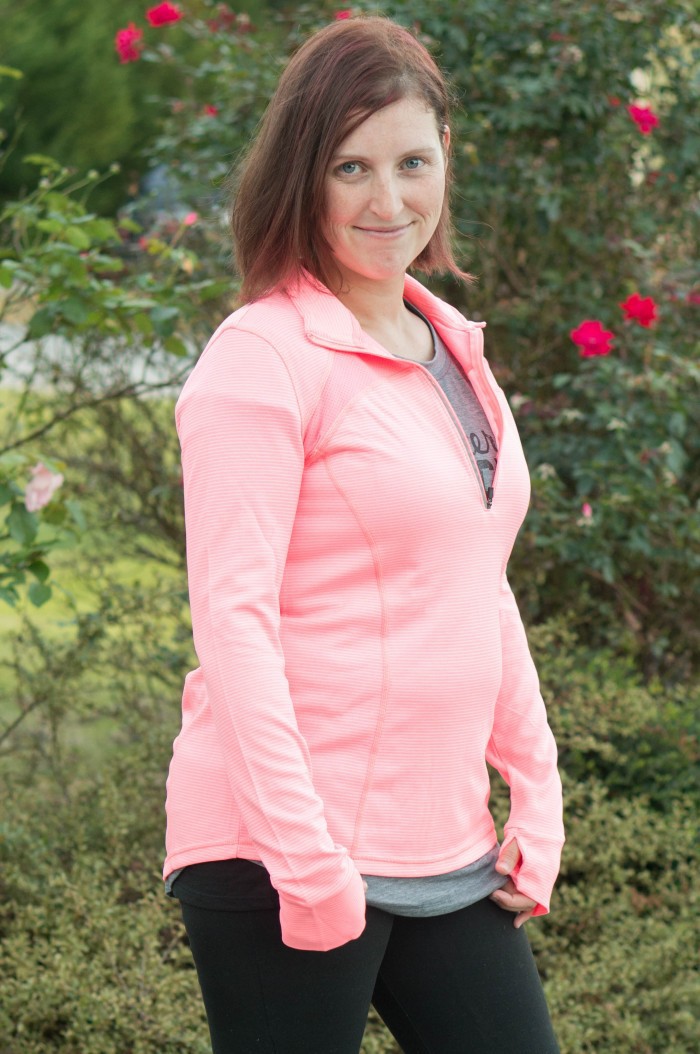 I have one son who isn't afraid to wear pink, he actually really likes pink shirts. I knew he'd be thrilled to sport this Xersion Ready for Battle athletic wear top that supports strength and a not-going-to-quit attitude.
For girls, there are so many cute and colorful options, like this darling Xersion #Tough #Strong #Brave Like a Girl top. The colors are so trendy and fun but still show the fighting spirit.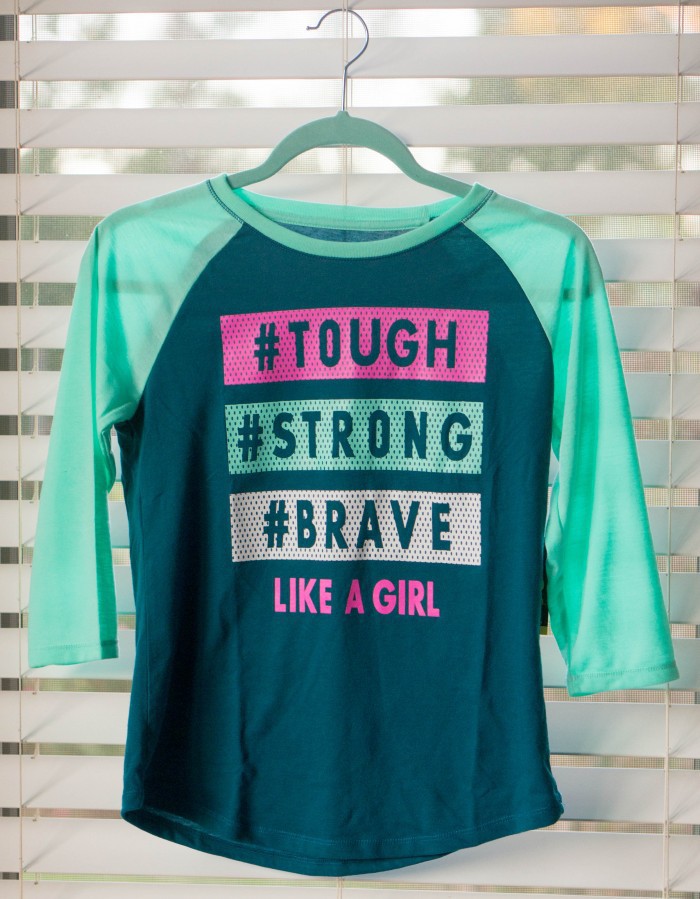 One of my favorites from the collection is the "I Fight For" tops that leave you room to make your shirt personalized and meaningful. If you have a loved one currently in the fight for their life against breast cancer, there's no better top to show them you are rooting for them with all you have. All the styles are a great value and #SoWorthIt for all the meaning they hold!
3 Simple Ways to Support Awareness
Don't Skip Breast Exams – Aim to self-exam each month to check of any abnormalities, lumps, nipple discharge, changes in size or color, or anything else that seems suspicious. When your doctor recommends it, make and keep regular clinical breast exams or mammograms, typically recommended for once a year or every other year depending on age.
Be a Part of the Conversation – Join a walk, wear your support in one of the cute Xersion tops, sport something pink – intentionally, or share your story on social media. Whatever way is easiest for you, talking about this issue and showing our support helps spread awareness and can make a meaningful difference towards early diagnosis.
Consider Donating – Every little bit helps make a difference in the research of new treatment options and awareness initiatives. These two things – research and awareness – are making the biggest difference in the fight against breast cancer. JCPenney is making it easy to donate in stores at their salons and with your purchase of the exclusive Race Together Collection so you can do your part to help.
It's not too late to be an advocate for better awareness! Head in to your local JCPenney store or the JCPenney.com website to see the entire Race Together Collection by Xersion to wear your support openly and proudly.
What will you commit to do this October to support Breast Cancer Awareness?