Heading out on a road trip can be exciting, and filled with fun, but there will certainly be down time when the conversation lulls and you're looking for something to fill the time. We're loving these ideas that will keep an adult entertained on a road trip, and kick starting building memories again from your road travels.
I received compensation for this post. All opinions are my own.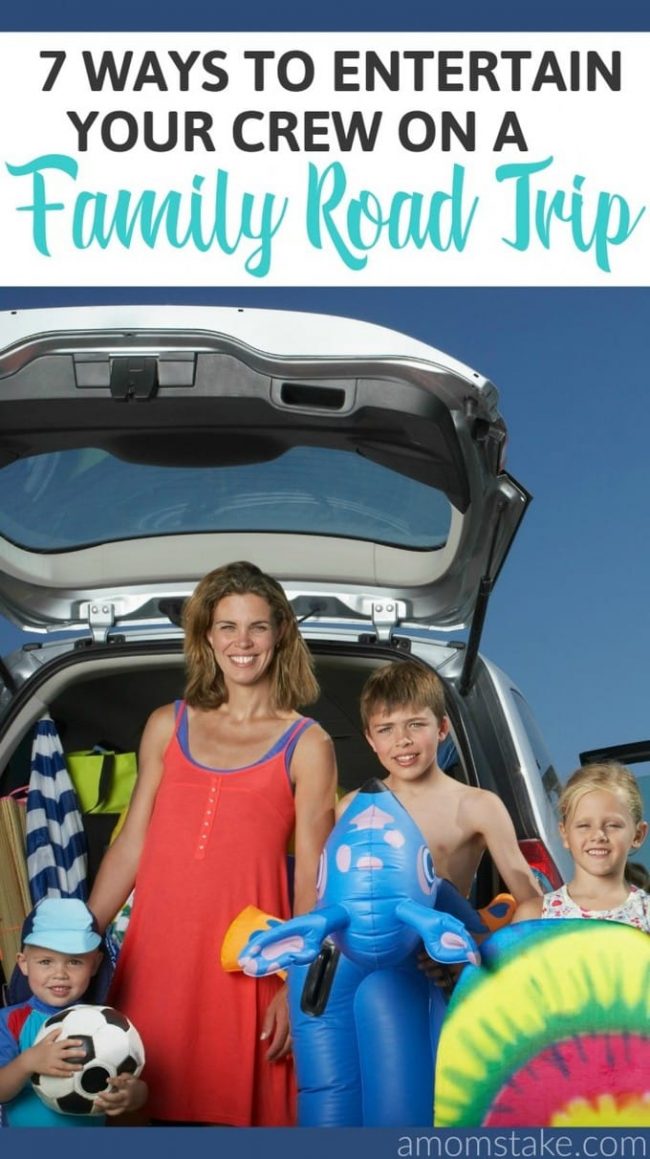 Top 7 Ways to Entertain Your Family on Your Next Road Trip
1. Conversation Starters –Turn to prompts if the conversation gets dull to bring new topics to the table and spur a whole new conversation. All it takes is a couple of prompts, usually, and you'll be off on a whole new topic to swap stories about. You can also play conversation games like I Never or 20 Questions.
2. Download an Addictive App Game – App games can be a really fun way to pass time on a road trip. We added a new app game for our road trip last week, Magic Jigsaw Puzzles! You can put together a puzzle now, on the road, without any mess! What's really cool is you can even turn pictures from your road trip into puzzles.
3. Listen to an Audio Book – A good book can keep your mind engaged and awake while you cover the miles. It will also give the whole car something to discuss.
4. Tackle Work on the Road – Use your time traveling to get tasks done for work. If you're in the driver's seat, you can use voice-to-text to jot down a list, write out a blog post, draft an email, or other easy tasks. Brainstorm new ideas and record them down to use later. If you're not driving, just pack an inverter and you're good to go for hours.
5. Dry Erase Window Games – Grab a pack of dry erase markers and the kids can have a blast playing hangman, the dot game, make silly images to frame their faces, and whatever else they can come up with.
6. Plan Out Stops – Map short stops out along your route to break up the monotony of driving. They can be short 10 minute stops to see a nearby monument or "world's largest" sites.
7. Doodle Board Messages – Use a doodle board to start conversations with the cars around you. It can be a fun way to pass the time and make new friends. Ask where they are headed or talk about mutual interests all through a doodle board and the car window.
Magic Jigsaw Puzzles
Bringing Magic Jigsaw Puzzles along on our last road trip was the best decision we made. It kept my son and I both entertained and kept boredom at bay. It was fun to work on the puzzles together and watch as the pictures came to life. My son loved the animal puzzles and would giggle with excitement watching them come together as he started to recognize the animals.
The Magic Jigsaw Puzzles app partnered with Sony Pictures to bring a whole new set of puzzles featuring favorite movie characters and scenes from The Smurfs, Hotel Transylvania, and Cloudy with a Chance of Meatballs. The newly updated version of the app, which just released today, is available for free!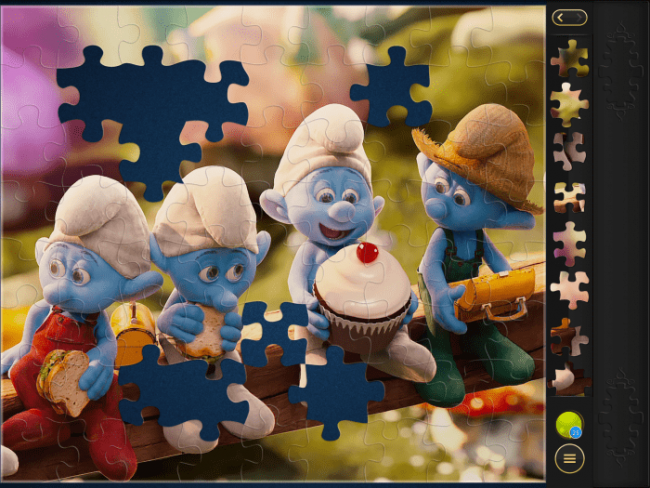 There are more than 20,000 puzzles available and each one can be adjusted in difficultly and skill level for a beginner up to an advanced level. Choose to start with 35 pieces or up to 630 pieces. You can also choose to have pieces that rotate or stay straight. The higher the difficultly, the more stars and coins you'll earn! Every day you login you'll get a daily bonus to help you unlock new puzzles to complete.
You can download Magic Jigsaw Puzzles on all the major app stores and it is also available on Facebook. Head over to download Magic Jigsaw Puzzles today to get started with this fun, and challenging, game your whole family will enjoy.
This short trailer is a great introduction to this addictive and fun app you won't want to miss:
What's your favorite way to keep your family entertained on a road trip?