I really enjoy making creative lunchboxes based on a theme. This time, the challenge was to make a meat free lunchbox! I created a Pirate Bento Lunchbox for a creative lunch my boys would be excited to eat for their brown bag meal! Here are some tips for creating your own Pirate themed Lunchbox!
Pirate Boats – You can make your own pirate boats using MorningStar Chik'n Nuggets. These all veggie nuggets have 49% less fat than traditional nuggets. Top your mini boats with a thin slice of cheese to create a sail thread through a toothpick. Top the top of your toothpick with colorful duct tape to create your pirates flag.
X Marks the Spot – Create an "X" somewhere in your lunchbox to add the flair of buried treasure. You can use simple pretzels or anything else to create your X. We buried "gold" under our X, a pile of perfectly golden mandarin oranges.
Buried Treasure – Add in a few pirates coins into the lunchbox to really tie in the sense of pirates. My boys loved finding the coins in their lunchbox.
Simple Snack Mix – Toss in some dry cereal, raisins, fruit snacks, nuts, whatever your child likes to make a simple snack mix.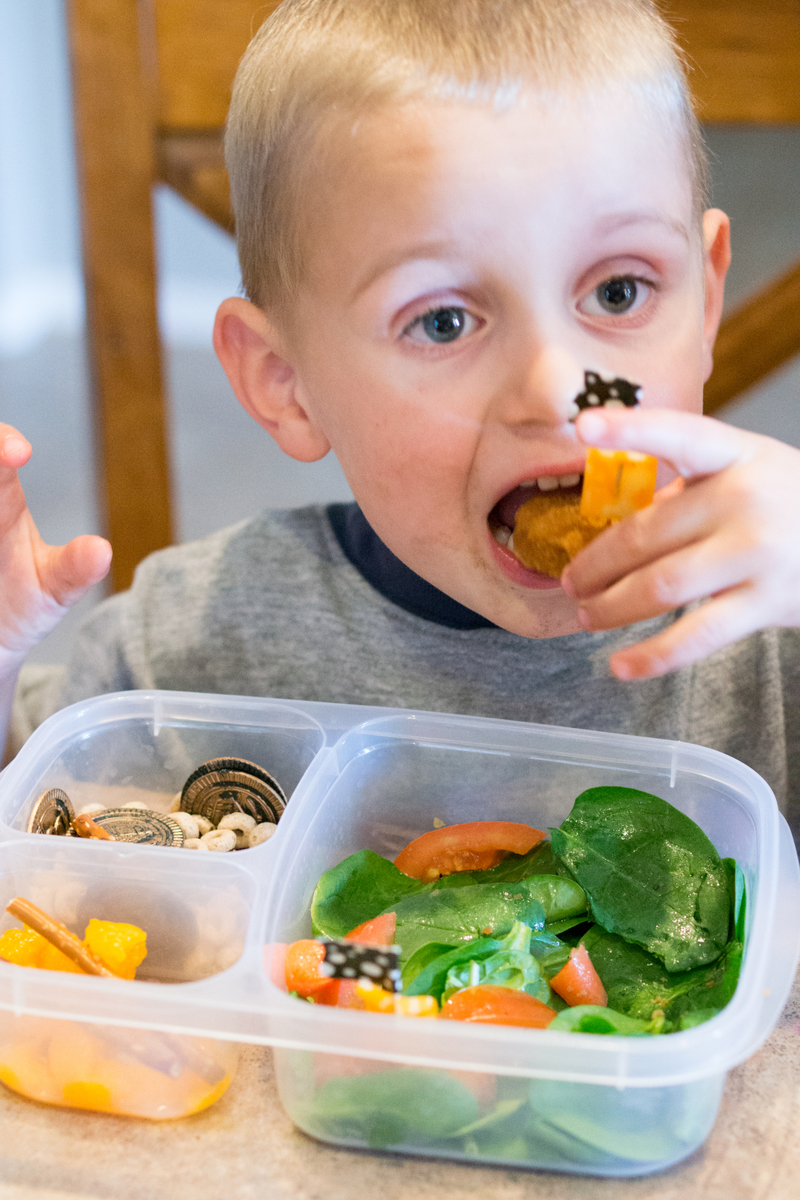 My boys really loved the MorningStar Chik'n Nuggets. There wasn't one single complaint or even word that something was different. They gobbled up all the nuggets and asked for more! I was happy to see a lunch that was full of fruits and veggies that my kids loved to eat.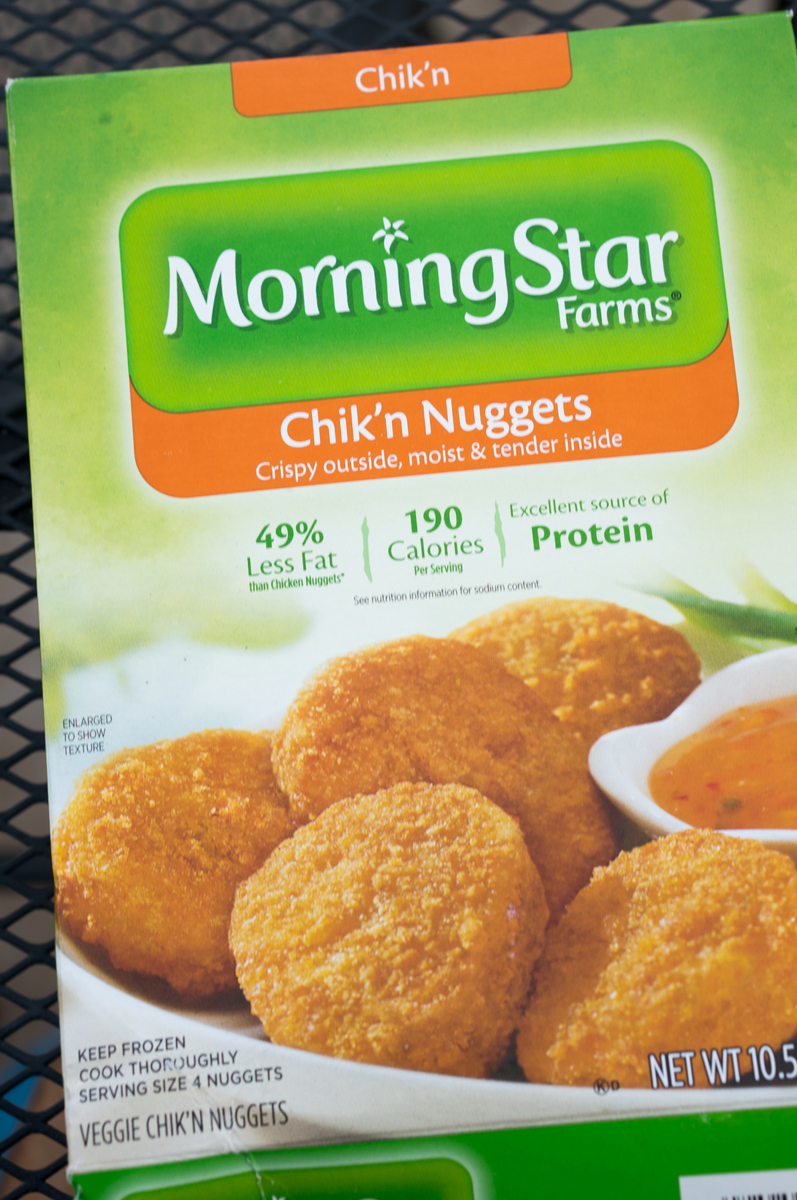 More Meatless Brown Bag Lunchbox Ideas
Soup: You can store soup in a thermos and make a great, filling lunch. Try a baked potato soup or make a meatless twist on a classic chicken noodle.
Taco Salad: Toss some tortilla chips into your lunch box and then add in lettuce, veggies, and chipotle salad on the side for when you are ready to serve.
Leftovers: Stash last night's dinner into your lunchbox. Most meals do pretty good cold or can be warmed easily in the microwave on the go. Don't let the leftovers go to waste!
Find your fresh take on eating well. Browse hundreds of meat-free recipes at MorningStarFarms.com.
Disclosure: Compensation was provided by Kellogg's MorningStar via Glam Media. The opinions expressed herein are those of the author and are not indicative of the opinions or positions of Kellogg's MorningStar.