Spring cleaning is well underway at my household. With a big move coming up, I have started to deep clean my entire home. Part of this cleaning process includes scrubbing my tile floor. I have tried MANY different methods to clean my tile. However, I recently discovered the BEST homemade tile and grout cleaner. My floor has never looked better!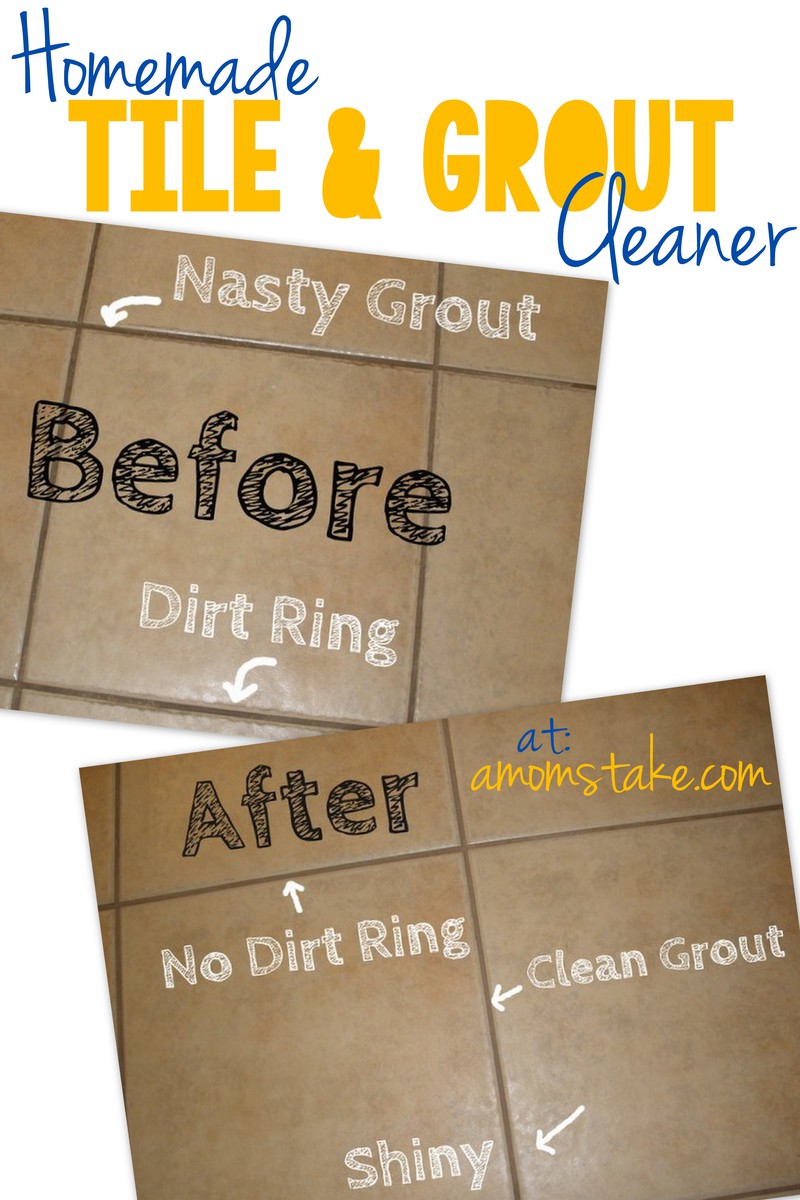 Homemade Tile and Grout Cleaner
Ingredients:
4 cups water
1/4 cup baking soda
1/4 cup lemon juice
1/2 cup vinegar
Directions:
1. Combine all ingredients in a spray bottle
2. Put water in last
3. Spray solution onto tile and grout
4. Allow cleaning solution to sit for 5 minutes
5. Scrub dirt/grime away using sponge or large scrubber
6. After scrubbing, wash with water
I am SO embarrassed to post this picture of my nasty tile floor. As you can note from the picture, parts of my floor used to have dirt rings and dirty grout. However, after using this wonderful homemade tile and grout cleaner, my floors now look amazing! As I was cleaning, I was amazed that I could see the difference before my eyes.
I wish I would have discovered this cleaner a LONG time ago. However, I am happy that my floors now look shiny and clean.
Looking for more cleaning and household tips? Check out my Room-to-Room Cleaning Checklist!