Have you ever tried grilling pizza? We have actually grilled pizza a few times in the past and it was always a lot of fun and the flavor of a grilled pizza is absolutely delicious. Plus, it is so easy that we've added it to our easy dinner recipes list. We even have a grilled pizza recipe that we like to use. The first time we tried grilling pizzas we were hooked except for one thing that has kept us from cooking pizzas at home more often. Making homemade pizza dough is a LOT of work! Needless to say I was thrilled to try out Pillsbury Pizza Crust to simplify the prep work and give us one of our favorite meals without any hassle.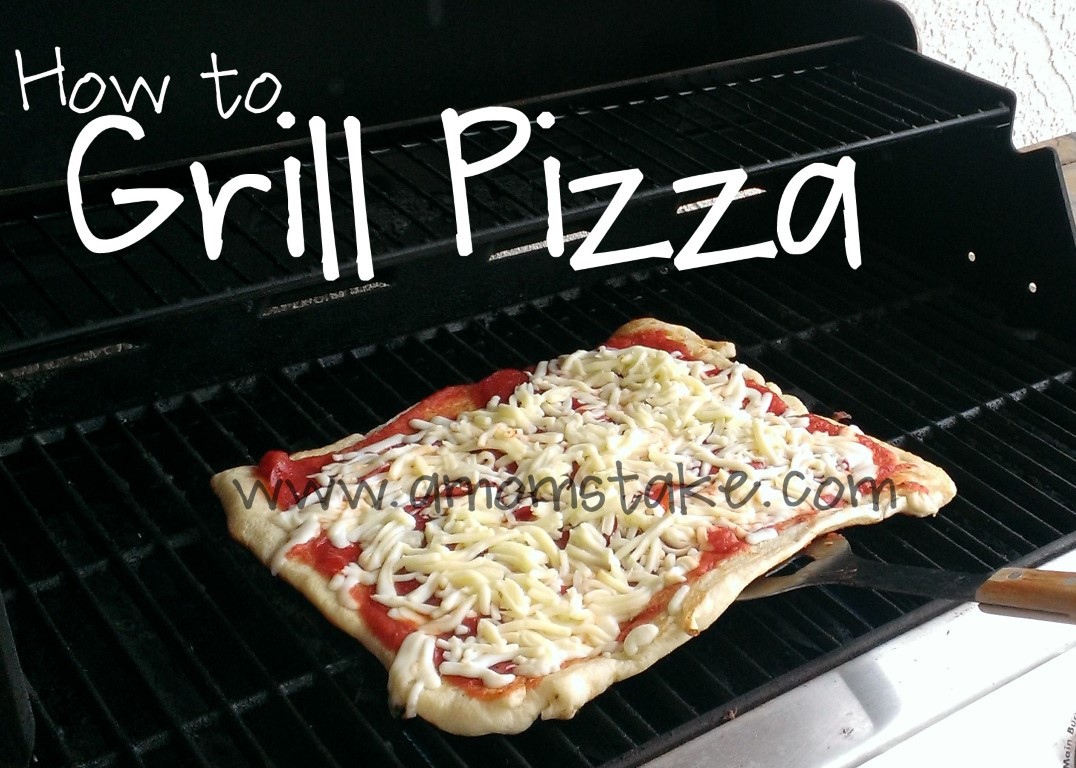 Grilling Pizza Guide!
Grilling pizza is easier than you might think! Start by heating up your grill to a low heat. We use low heat because the dough will cook really quick and you want to give your cheese the most time to melt. Then, gather all of your ingredients and have them ready right at the side of your barbecue including your toppings, spatula, and a cookie sheet.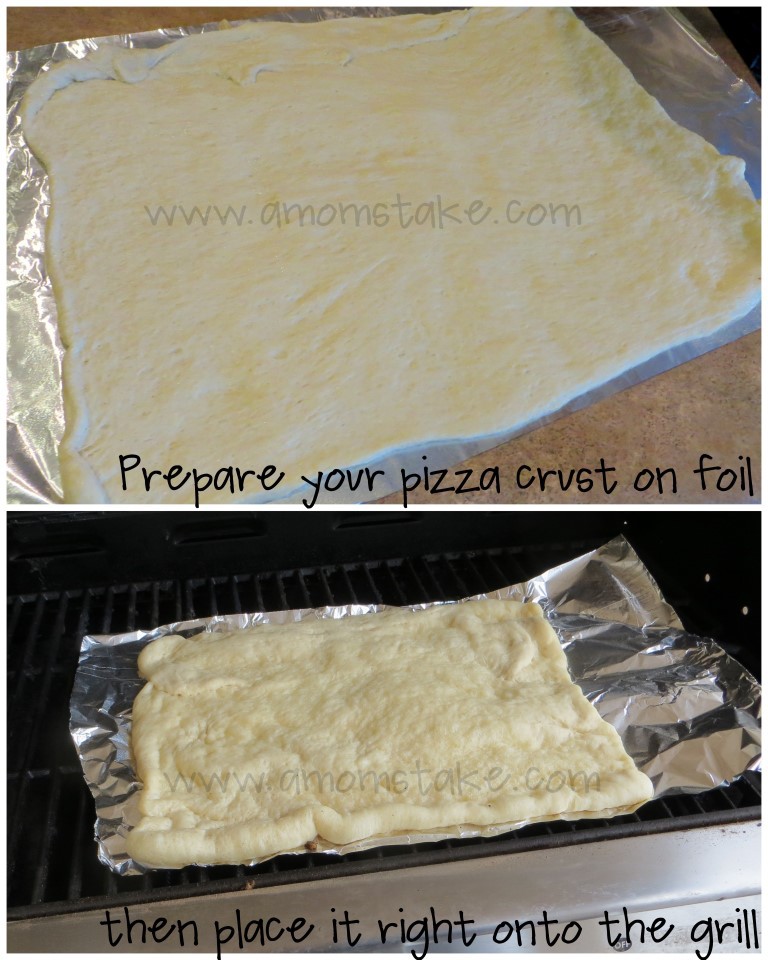 While your grill is warming, spray cooking spray on a sheet of aluminum foil. Then, pop open a Pillsbury Pizza Crust and roll out the dough onto the foil. This was our first time using foil from a tip on grilling pizzas from Pillsbury. It makes it extremely easy to transfer the dough. Before, we'd roll out our crust onto a flexible cutting board and have to carefully pick it up and transfer it over. If you like thin crust, like we do, that can make it pretty tricky. The foil trick works awesome, though. You can simply lay the sheet of foil right onto your grill while cooking the first side. This will also give your topping side a bit of a softer crust that will taste great combined with the crunchier bottom side.
When the first side is medium brown it's time to flip over your crust. You can grab the foil and flip it over leaving the cooked side facing up or use a large spatula.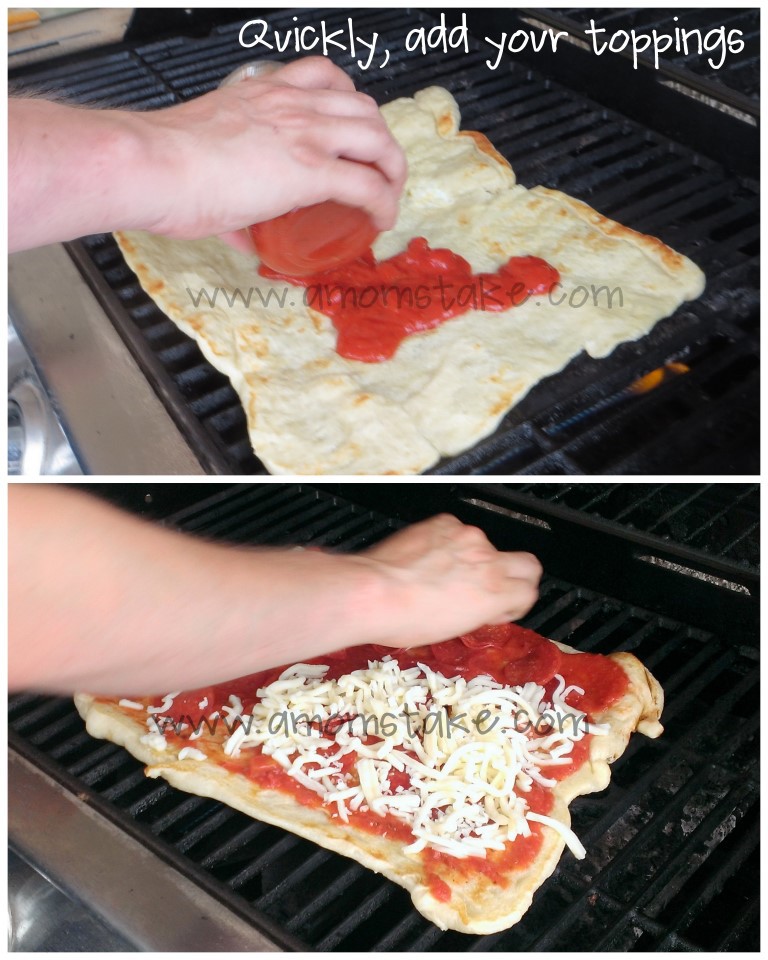 We like to pile all of our toppings on as soon as the pizza is flipped. It's nice to have a helper for this step. One person can spread the sauce while the other starts adding toppings and then the first tops it off with cheese. Once you've piled on the toppings, close the grill lid to help melt the cheese. The second side of pizza only will only give you a couple of minutes on the grill until the crust is ready.
When the grilled pizza is ready, use that large spatula again and transfer your pizza to a cookie sheet. Then, just grab your pizza cutter and slice up some servings and enjoy! My grilled pizza recipe is really that easy!
* Tip: If you have a lot of different toppings like olives, peppers, sausage, and onions, you can mix the toppings together in a bowl first and then just spoon them onto of your dough.
Cooking pizza on the grill is a perfect summertime meal. It keeps the heat of cooking outdoors, make dinner fun, and I have never met a kid that doesn't like pizza!! Our boys always ask for seconds, and sometimes thirds! The Pillsbury pizza crust was delicious and really made preparing homemade pizza on the grill simple and fast!

With summer here, Pillsbury knows you and your family want to enjoy the outdoors as much as possible. So at your next BBQ, why not grill pizza for a family fun night.
Disclosure: Compensation was provided by General Mills via Glam Media. The opinions expressed herein are those of the author and are not indicative of the opinions or positions of General Mills. Topics: grilled pizza, grilling pizza, how to grill pizza, cooking pizza on the grill, easy dinner recipes
Try this Easy Kid Friendly Pizza next!