I received an Epiphanie Bag in exchange for this post. All opinions are my own.
My husband is the photographer in the family. It has been his hobby for a really long time. I love to take pictures, but when it comes to using our DSLR, it was usually my husband snapping the shutter. Well as it just so happens my husband, the collector of expensive hobbies, got himself a new camera and I get use of the DSLR full time now!
I love that both of us have our own cameras to use now. But the time has come for me to acquire some gear for myself! After trying to carry my camera in my purse for awhile I determined that I really needed a camera bag. I am not into the big, bulky, black padded bags you find at most camera shops. I plan on taking my bag with me often, so I wanted something cute!
Epiphanie Camera Bag Review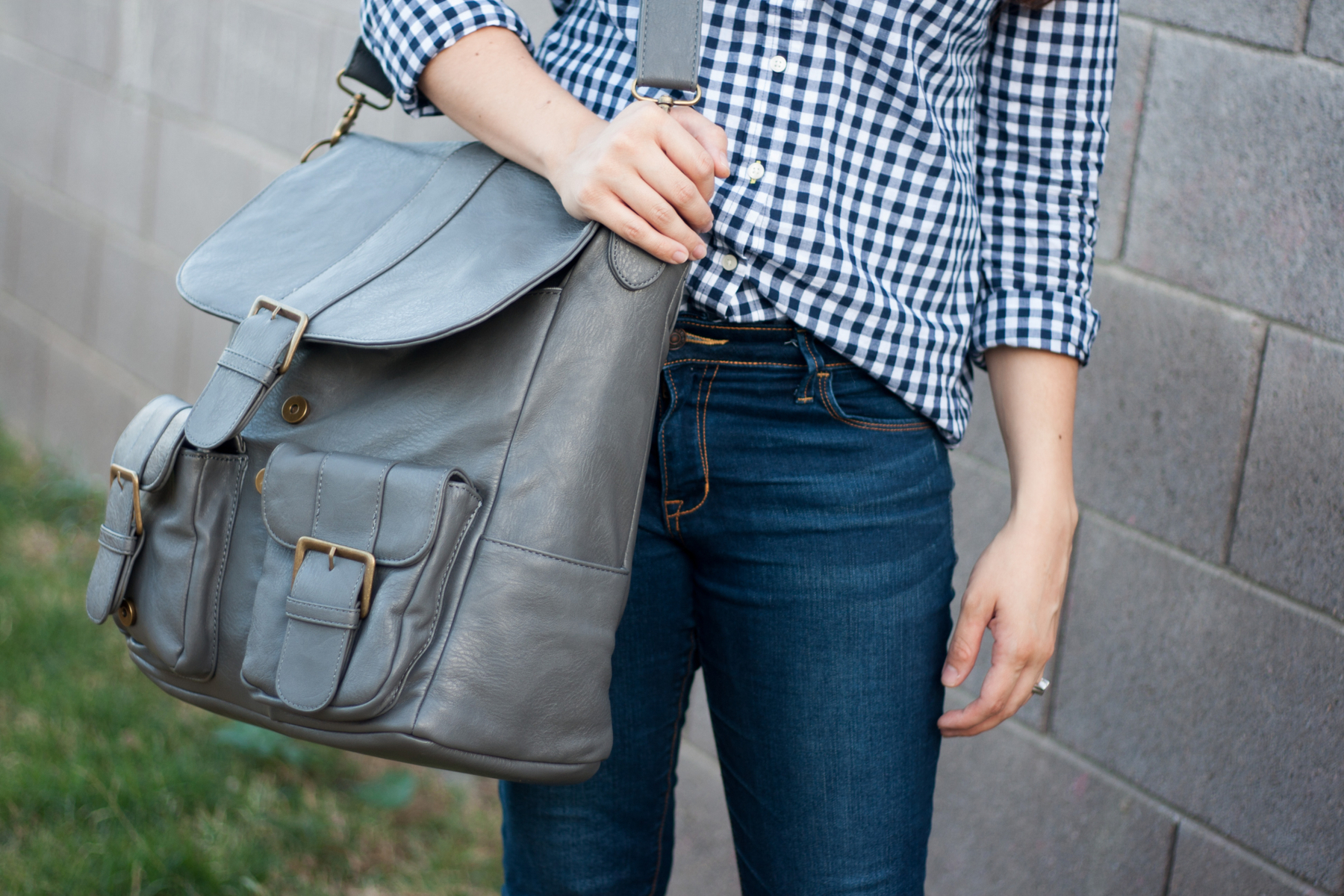 While I love taking pictures, I am first and foremost a mom. All the time. Both of my kids are with me all day, everyday. I needed this bag to also function as a diaper bag. Seems impossible right? Wrong.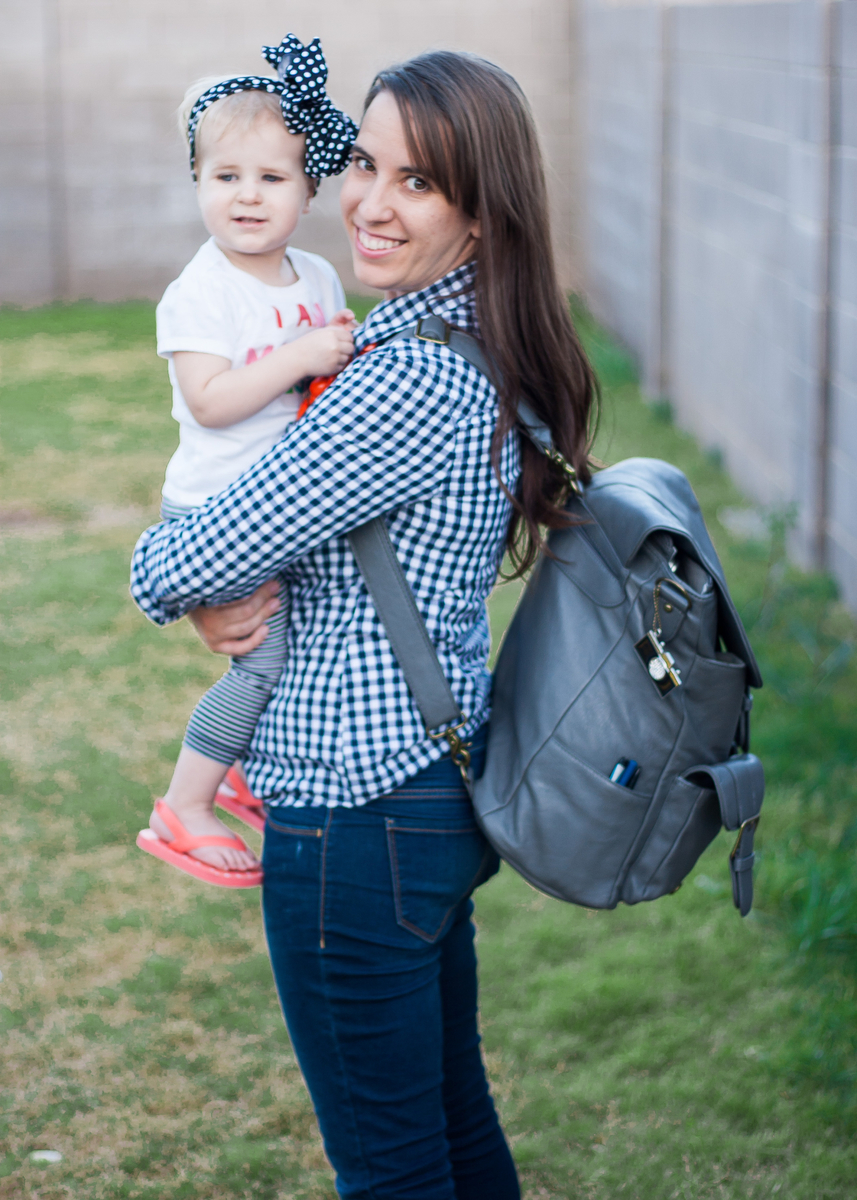 My new Epiphanie Bags Camera Bag does all of this and more. Let me introduce the Brooklyn (in Grey).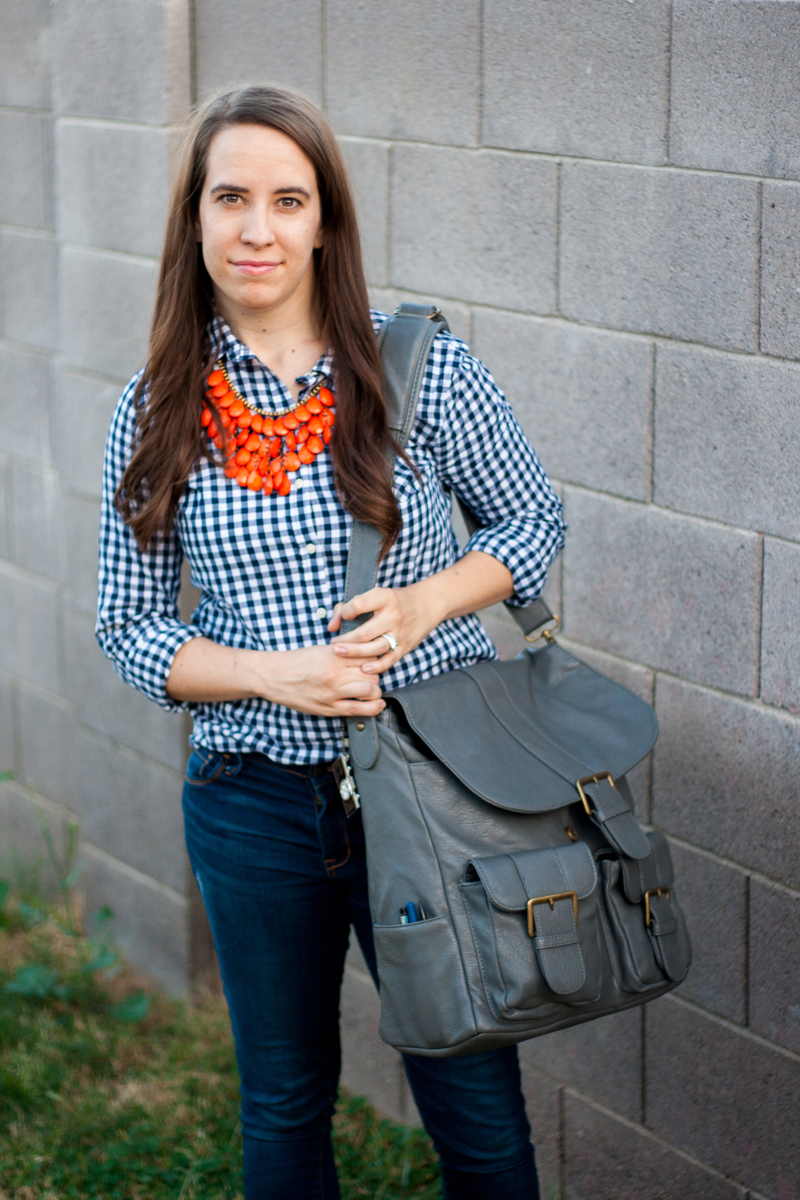 The Brooklyn is a backpack/cross-body camera bag. Here are a few of the details: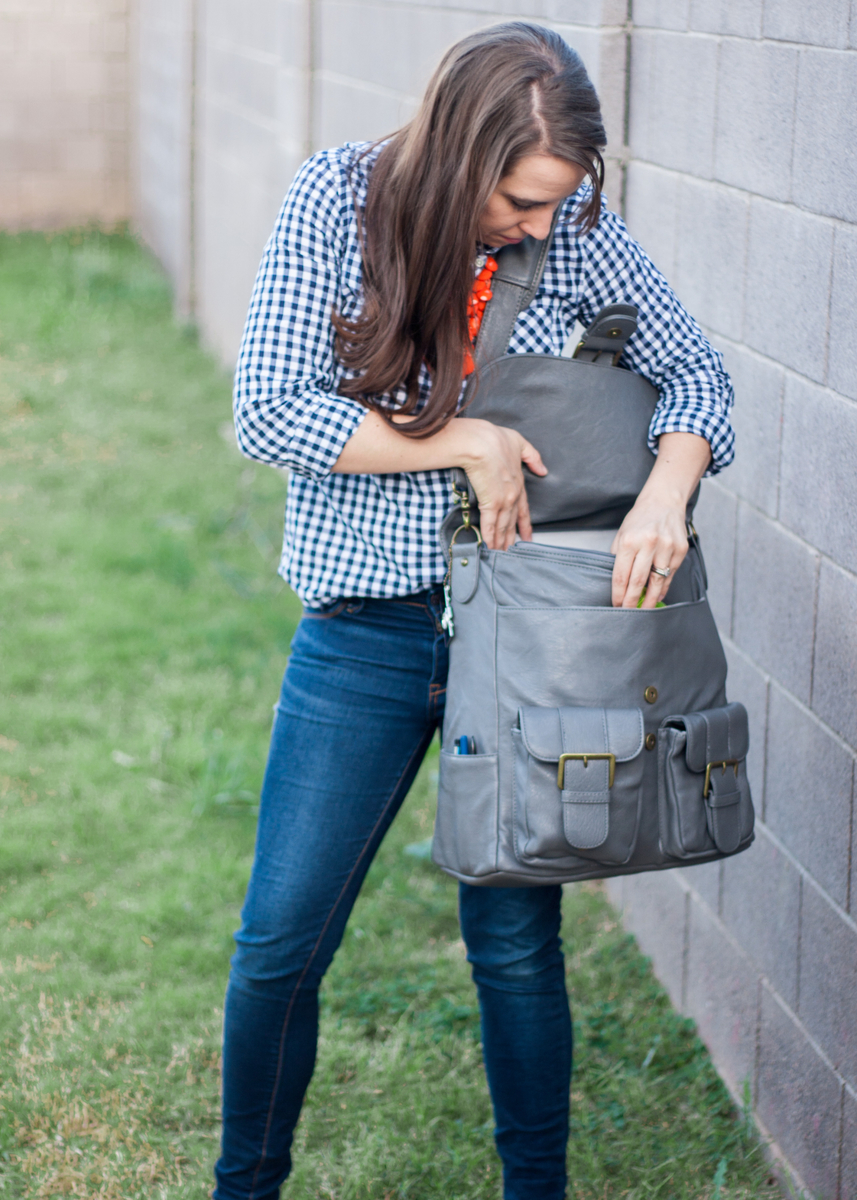 It is made with water-resistant, high-quality synthetic leather.
Two detachable shoulder straps so bag can be worn as backpack and a detachable, padded cross-body strap.
Two front pockets with magnetic snap closure.
A large front slide-in pocket along with one on each side of the bag.
A Back packet large enough for an iPad.
It is lined with soft grey fabric and has extra padding for equipment protection.
It has four Velcro panels that can be adjusted to fit your chosen equipment or removed entirely to convert to a regular day bag.
Let's see it in action. Here is what is in my bag:
Yup. You are seeing that right. It is currently holding my camera with a lens on it, two lenses, a flash, my laptop, diapers, wipes, a sippy cup, snacks, lipgloss, my phone, my wallet, pens & pencils, our favorite book, a Mater, a Klip-Klop Princess, and an F-14 Tomcat Model Jet.
And all of the zippered pockets are still EMPTY. It is heavy, but I don't normally carry my laptop.
Here is how it looks all full: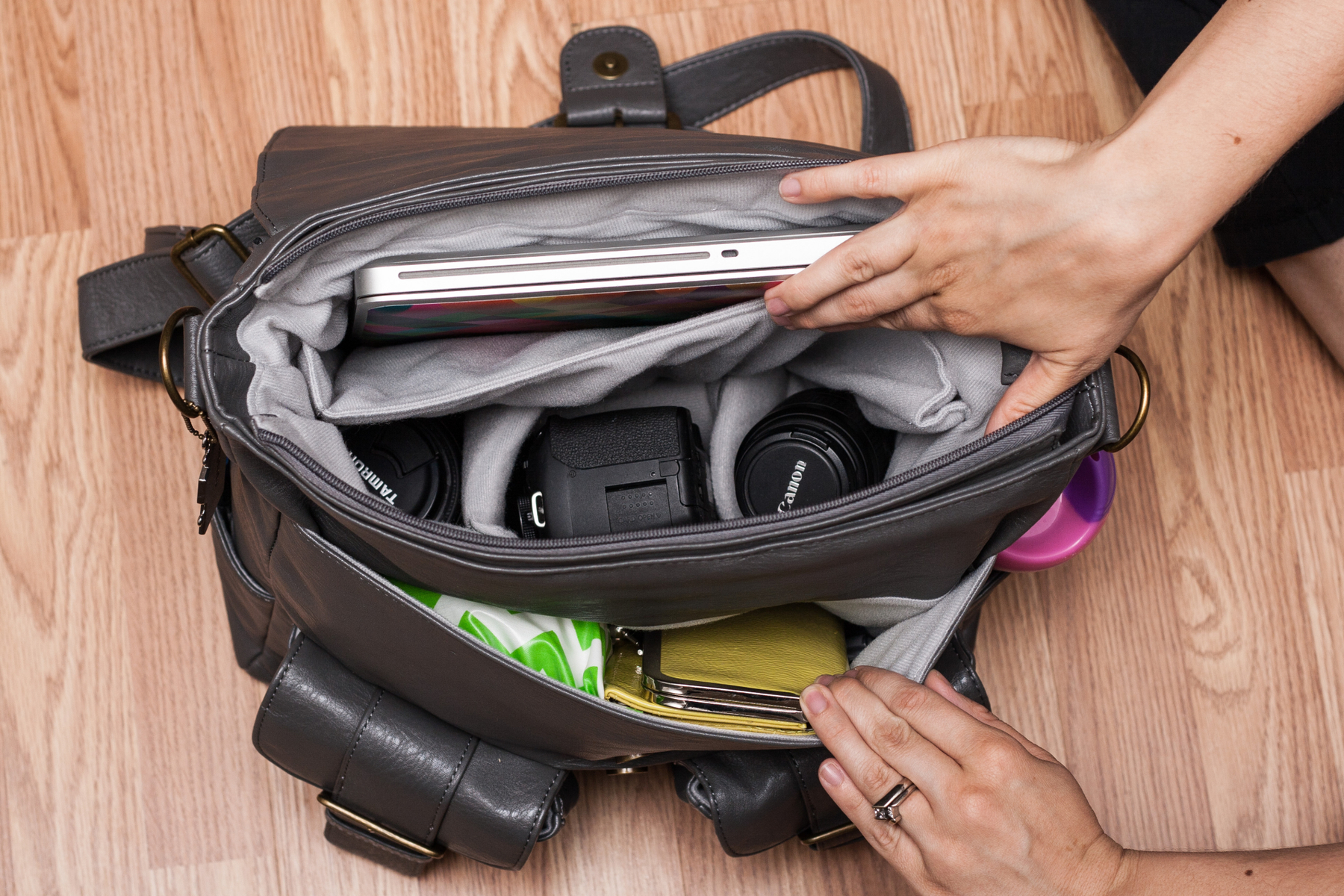 I am really loving my new bag. It meets all of my expectations, and then some! The Brooklyn Backpack retails for $224.95 and can be found here. Their website has so many awesome options, it was really hard to pick one!