This back to school year may be unlike any we've ever experience before. But despite the unusual circumstance and many school plans and schedules being somewhat up in the air, there are still essentials every family will need for the school year ahead.
Here are some of our favorite Back to School must-have's for this unique school year ahead! Whether you're in the classroom, homeschooling, or doing a blend with virtual instruction this guide will help your family prepare for the school year ahead!
We received a variety of samples in exchange for this post.
Affiliate links are used below. All opinions are our own.
Must-Have Back to School Picks
School Day Essentials
Prep for the new school year with all the fun markers, pens, notebooks, and accessories with Ooly! We're loving the adorable Monster Pals Writing Set that includes many of the school supplies they'll need for the school year including pencils, erasers, pens, adorable mini notebooks and more.
One of my favorite Ooly products is their Switch-Eroo Color Changing Markers! With 12 fun, bright colored markers, each can change to a new color by coloring over the marker designs with the white tipped end of the marker to see all new colors! Ooly truly makes back to school supplies fun, exciting, and interesting with designs that will make any child excited for the new school year!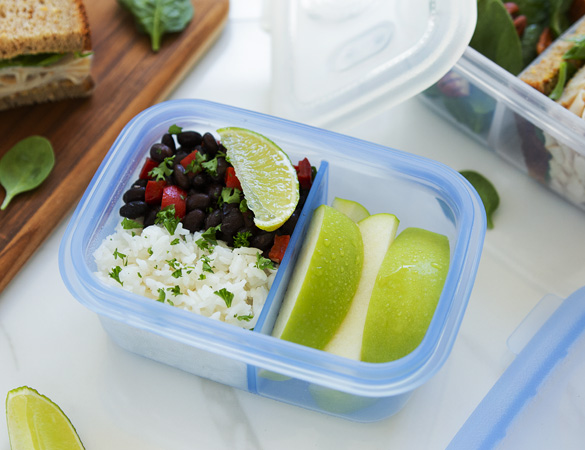 Take school lunches to the next level with Minimal Food Storage containers. Minimal's silicone food storage containers also make lunchtime flexible and easy! Stash your leftover right into the divided or collapsible food storage containers. The can be microwaved, frozen, even baked as it's oven safe. Then, toss them into the dishwasher to easily clean-up after lunch and leftover storage!
Or, you can expand your child's lunch options with the help of an Insulated Food Jar. They'll keep foods hot for up to 7 hours or cold for up to 9 hours. Pack a hot soup, stew, pasta, whatever it is your child likes best! Or, keep something nice and chilled so it can be enjoyed at school lunchtime. The insulated jars include a spoon and a storage compartment to keep crackers, croutons or the like separate from the rest of your food. Save with BACKTOSCHOOL20 for 20% off!
Head off to "Hogwarts," or whatever school your child might attend, with Harry Potter gear at Fun.com. My 9 year old loves all things Harry Potter and was so excited to gear up for the new school year with all the perfect picks available at Fun.com for a Potterhead. This Hedwig plush has been with him wherever he goes, ready to send off letters.
Your child will be ready for their first day of class with a Harry Potter Icon Backpack featuring their favorite house, like this Gryffindor Backpack. Pair the backpack with a Harry Potter Crest water bottle and they'll be able to tackle the day ahead. Turn to Fun.com to help you get ready for heading back to school with whatever their favorite characters or interests are!
STEAM Engaging Fun for Kids
Give the kids a way to unwind while having fun with COLORpockit all in one solution for coloring anywhere! These innovative coloring kits include double-sided color pencils, a pencil sharpener, a slide out pocket with extra coloring postcards, and the case securing holds the color page in place to make it easy to color on-the-go.
The COLORpockit coloring decks are designed by local artists with a variety of fun scenes and designs that are great for both kids and adults! When the picture is colored, your child can flip it over and fill out the postcard back to send a note to a friend. What a perfect way for our kids to stay connected with friends and family and share their artwork! Stay connected with COLORpockit on Instagram for the latest designs! Save 10% with the promo code MOMSTAKE10.
You'll engage your children in STEAM exploration of building connections and figuring out how things work with the Geomag Pro-L line. The sets include extra strong magnetic balls that connect with rods and transparent panels to let them create endless combinations and modular structures.
I loved how engaging the Geomag Pro-L set was for my boys. They spent hours building and re-configuring the magnets and rods. They loved to build pyramids and then spin them from the top magnet or watch as their tower built up until it could only topple. Geomag has a wide range of building sets to fit every stage from ages 18 months and up.
Fashion Faves for the School Year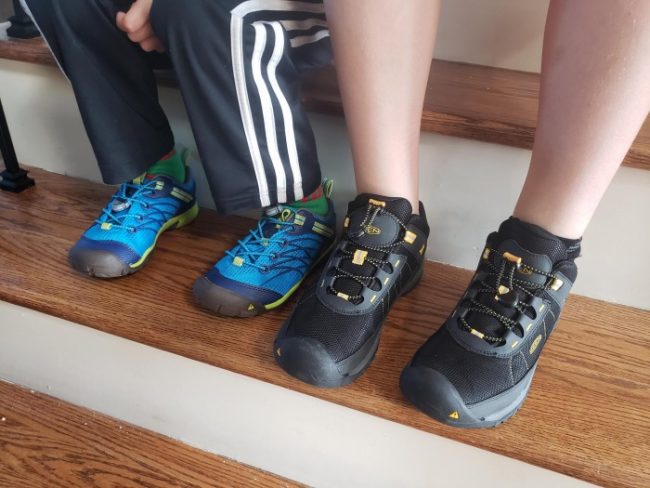 Help your family start the school year off on the right foot with new KEEN Footwear shoes for everyone. We absolutely love the quality and durability of KEEN shoes. They hold up to the tough abuse of my boys like a dream! They are the only shoes that have looked like new as my boys have outgrown them.
This school year, check out the Little Kids' Chandler CNX that are perfect for supporting growing feet at their first day of school and beyond. Looking for something that comfortable, supportive, and offers breathability, then take a look at the Big Kids' Targhee Sport Vent Shoe! KEEN footwear has something for everyone in the family. My husband is loving the look and feel of the Men's Targhee III Oxford Shoe that has all the support of a hiking shoe while fitting into more casual look.
This school is shaping up to look different than it ever has before! This year, it will be more important than ever to protect your child's eyesight and Zenni Optical can help! They offer affordable glasses with Blokz by Zenni that can be added to your lens to block out harmful blue light and artificial light from screens as well as excessive UV light that may that can make eyes feel tired, dry, blurry, or irritated and can cause disrupted sleep.
You can customize a wide range of frames for the whole family to help keep your eyes healthy and well the whole school year. My son picked out these fun Dare Kids' Square Glasses in a funky Blue Tortoiseshell Camo. I opted for these subtle translucent pink Rectangle Glasses 7820019 that have a minimal frame style to keep the focus on my eyes with the lens to help me as I work and play on screens throughout the year.
If your family needs school uniforms for the year ahead, there's no better place to find a wide selection of uniforms that at French Toast. You'll be able to find polos, double knee pants, skirts and jumpers, sweaters and dress shirts and many styles and the full range of sizes for your needs. There are multipacks to help you easily shop for the basic essentials quickly and easily.
It'll be easy to find exactly what colors and styles are school-approved with the Shop by School tool. You can search by school code, school name, or find your school by zip code. When you've found your school, the approved styles will be filter for you to shop easily. You'll also be able to save a printable uniform info list with your school requirements including colors.
Keep Kids Engaged at Home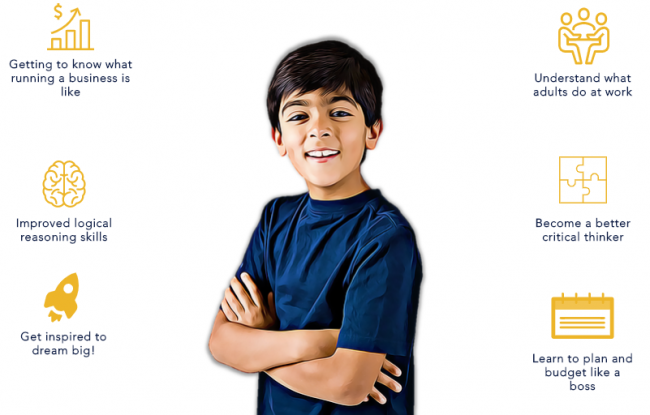 Invest in your child's learning and growth with an online course that is built around their interests. CleverHarvey has introduced two in-depth, focused courses that will give them insights into the business world. They'll learn what it's like to run a business and think logically to delve into example companies and then try their hand at creating their own business idea in a small group. They'll interact with other kids their age as they learn and are challenged to think in a new way.
Try the Junior CEO 2-week course that works through business from the perspective of an entrepreneur and business leader. Or, focus on technology exploration in the Junior CTO 2-week course that explores the job of a Chief Technology Officer and how new tech can improve business. These courses are perfect for the student that is looking for more of a challenge or for filling in those school breaks to keep them growing all year long. My 13 year old tried out the Junior CEO course and really enjoyed learning about business and creating a business plan with kids his age.
Help your learners grow this school year with fun and exciting games and tools from Learning Resources. Our Kindergarten aged child will be learning the school scene in a whole new way this year. To help bring some of the learning instruction offline in a way that will keep him excited to learn Learning Resources is invaluable! We're getting started with early reading skill by letting our son build words with the Word Construction Spelling Activity Kit. The cute construction nuts and bolts theme is genius!
To help with early math skills, I adore this 1-10 Counting Owls Activity Set. It works through counting, sequence, color matching, and fine motor skills. When your child is ready for another challenge, try the MathLink Builders. These manipulative blocks can be made into all sorts of shapes and patterns with math challenges and questions to keep them engaged and learning! The MathLink Builders set is even available at Target stores, for those shopping for school supplies locally.
Enjoy After School Fun
The kids will be fully engrossed building and playing with the latest building sets by LEGO. Let them act out their own school day scenes with the LEGO Hidden Side Newbury Haunted High School that comes to life! It starts as a challenging but fun build that will keep them busy for hours. Then, as they play and interact with the set they can find clues to solve a mystery!
The LEGO Hidden Side series comes to life with the free LEGO Hidden Side app. They can defeat the boss ghost and build up a collection of ghosts as they explore the Haunted High School that will transform before their eyes! Head over to LEGO.com to shop all the fun and engaging LEGO sets that will keep your kids having fun throughout the school year.
The whole family will have fun together filling those after-school hours with Ravensburger Puzzles and Board Games! Take on the unique The Curse of the Wolves Escape Puzzle where you'll first complete the puzzle, that doesn't exactly match the picture on the box. Then, you'll look for those differences to help you solve the riddle and escape before it's too late!
Who wouldn't love feeling just a little of the Disney parks experience in your own home? Now you can with the new Disney Jungle Cruise Adventure Game! You'll compete as you travel down the jungle river trying to keep your passengers and your cargo safe. Or take on another classic with Back to the Future: Dice Through Time game. Work your way through time completing events and returning items to help restore the temporal order!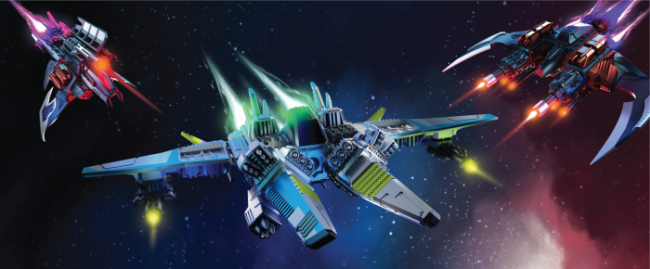 Put together your own star fleet with the new Snap Ships unique customization ship building toys! Start with your choice of fighter pilot, tank, or scouting vessel. There are two styles to choose from to make battling fun and exciting. Pick from The Forge or The Komplex fleets and then prepare for battle. Each ship can be built in three different designs or come up with your own custom builds for a unique ship every time.
The Snap Ship sets include a pilot and launchers to add more excitement to play. Then, you can download the AR Snap Ships Build to Battle app to bring the ships to life! The app includes additional ideas for building unique fighter ships and lets you take command of your fleet and battle enemy ships. Snap Ships are available on Amazon, at Walmart, and Target.
How will these back to school essentials help your family this school year?