Does it sometimes feel like more work than help to get your kids to do chores? I know the feeling. But teaching your kids responsibility and hard work will help them develop lifelong skills they'll need to make it on their own.
The secret to sharing the household responsibilities is to set realistic chores, don't overload their schedules, and spend the time upfront teaching them the steps.
This post is sponsored by Tide at Walmart. All opinions are my own. Affiliate links are used in this post.
How to Teach Kids to Help with Chores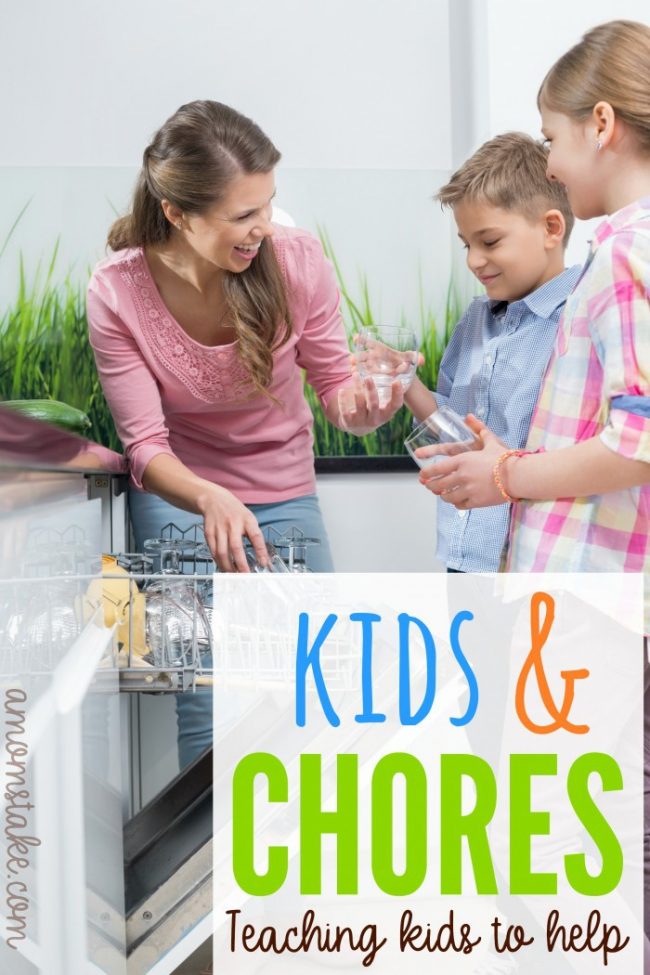 1. Set Realistic Chores: There are a lot of things that kids can do, even starting at age 2, but the key to success is picking a chore that isn't too difficult for your child to do on their own. If you start them off with a job that is beyond their capacities, they'll end up frustrated and quit altogether.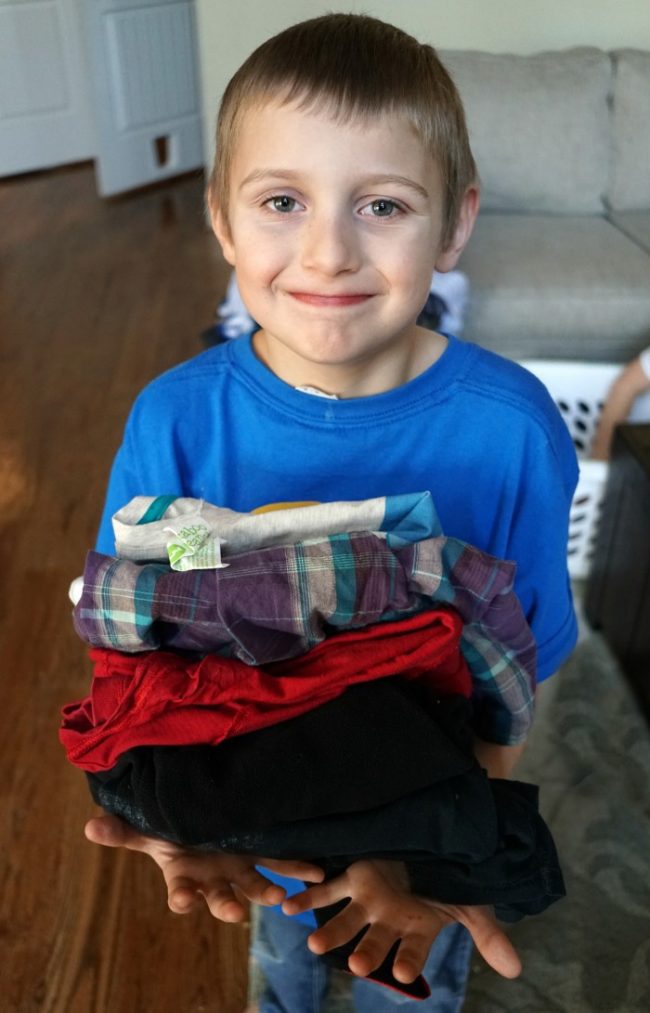 For example, young children don't have the skills to fold laundry. It may seem like an easy task, but for them the steps and process plus the frustration as it all unfolds as soon as they move it can be an enormous task they won't be able to achieve.
Aim for chores that they can master with just a little bit of practice, helping them gain confidence in their performance!
2. Stick to Just 1 or 2 Chores: The work of childhood is play. While chores can be a useful tool, overloading kids with a long list of jobs (even if the only take a half hour to complete them all) will feel insurmountable and they will give up before they even begin. Pick just one or two easy to understand jobs for them to complete and keep your focus on those until they are older.
3. Give Clear Directions & Expectations: While stating a task such as "clean your room" might sound self-explanatory to you, your children might not even know where to begin or what you expect of them. If, instead, you tell them to make sure the floor is clean and their bed is made, they'll know exactly what you are expecting (a clean floor and a made bed) and can better understand what steps they'll need to complete to finish the job.
4. Teach and Re-Teach: Use everyday experiences to teach your children how to succeed at different household tasks you may need help with. That can be as easy as talking about what you're doing out loud.
Something along the line of "I love lining up all the cups on the far side of the top rack of the dishwasher while I'm loading it. Look how nice all of these cups look so neatly in a row. Wow, there is so much more room in the dishwasher when I put things in the right spot."
It may seem silly, but your kids will pick up on those phrases and they naturally try to please. They'll mimic you, but they can only mimic what the notice and often don't pay attention to the details.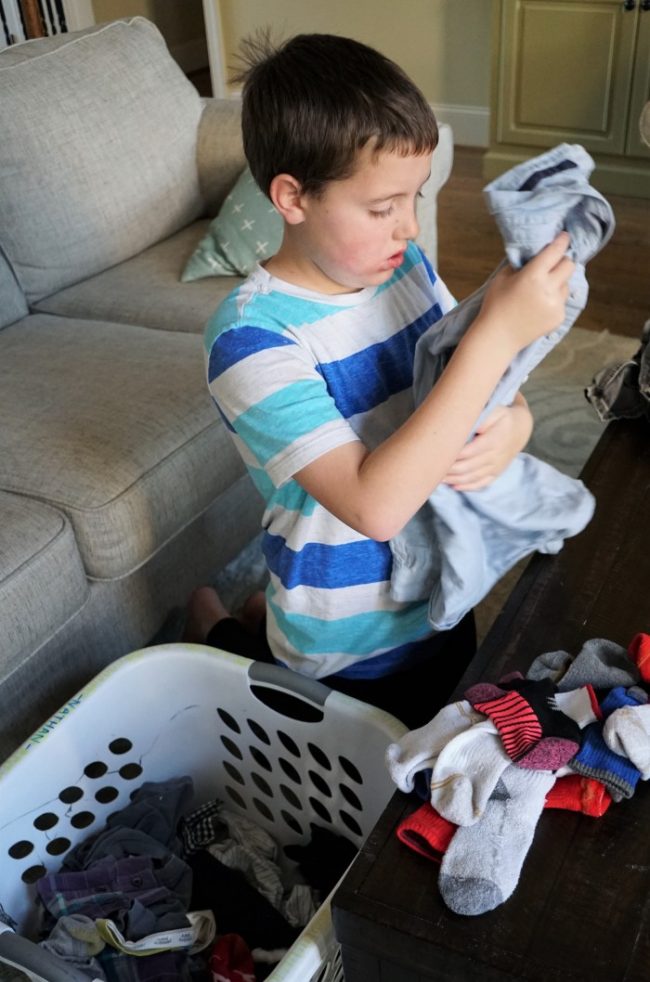 When you assign a chore for the first time, be sure to help your child through the assigned task for a week or two until they are comfortable with the assignment and know what needs to be done. If you notice a problem in the way they're completing the chore, use it as an opportunity to teach them again the correct way rather than getting frustrated.
5. Let them earn a "No Chores Day": Giving incentives for hard work and no complaining is a way to give positive reinforcement for how you want to see your children working through their chores. What's better at school (especially those with uniforms) than a pajama day? It literally costs the schools nothing and is a reward the kids relish! The same can be said for a "No Chores Day" pass.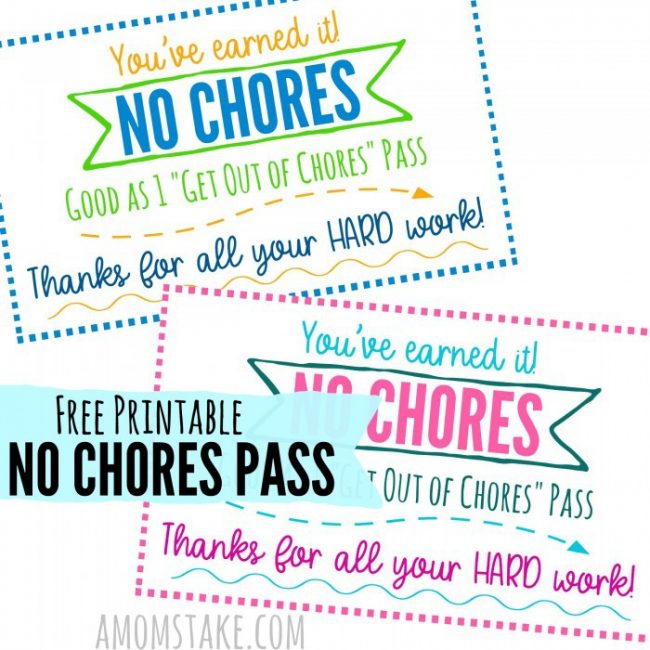 Set a goal, such as a good effort for 7 days or doing chores for a week without a complaint for your child to be able to earn a get-out-of-chores-free pass! They'll love handing over that pass when they're not feeling it and it's a great way to show your children that chores are part of the family effort – including the parents!
Help with Laundry Responsibilities
There are simple laundry chores that everyone in the household can help with. From helping empty or load the washing machine or dryer to taking care of their whole laundry routine will really depend on age and your child's maturity levels. But a great way to get them started with helping in the laundry room is with sorting. It's something everyone in the home can do, even as young as 2!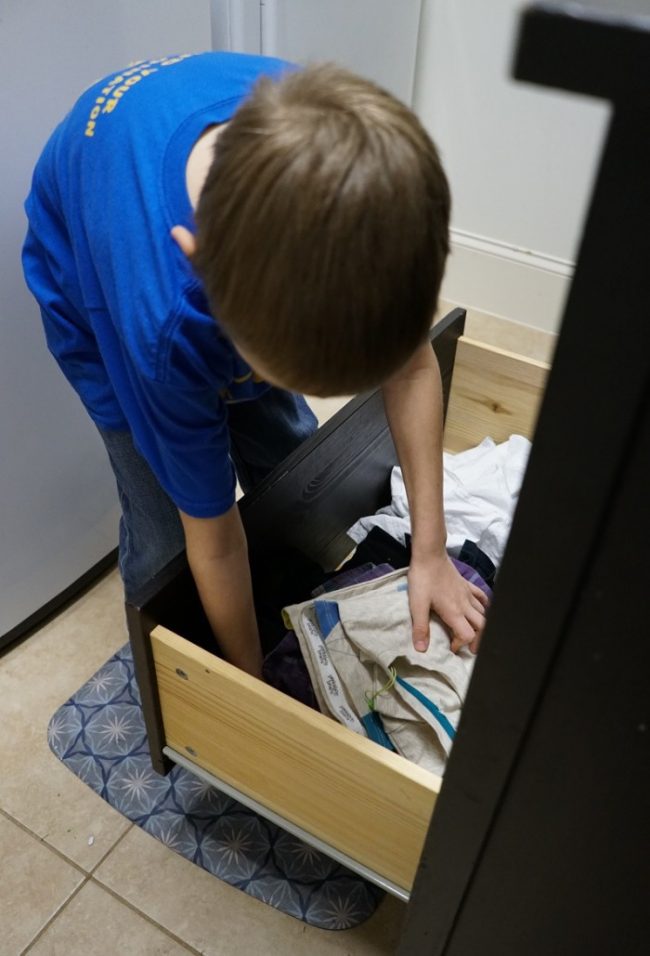 They can help sort dirty clothes by lights and darks or sort out the piles of clean laundry by family member. Once sorted, older kids can help tackle putting away their own laundry, too.
With all this talk about laundry, and the many loads a household brings, it's time to stock up while Tide HE 100 oz Liquid is on Rollback at Walmart! You'll be able to score this large jug that can help tackle up to 64 loads, for just $10.77 (regularly $11.97) at Walmart stores near you.
Let your family help tackle the clean and dirty laundry, while you help out by washing and transferring the loads, being sure to keep your family safe around the detergents by keeping them up high, out of reach of young children.