This is a sponsored conversation brought to you by Quaker. All opinions are my own.
In our family we have a fun tradition of breakage in bed for special occasions like birthdays, anniversaries, and holidays. It is always so much fun to get to sleep in just a bit and have all my little boys pile in bed around me bringing me breakfast.
For a easy and healthy breakfast that dad and kids can easily make together, try this PB&J Apple Oatmeal Recipe! It is so easy to make and the steps show you how to get your children involved so everyone can help make Mom's breakfast this year.
PB&J Apple Oatmeal Recipe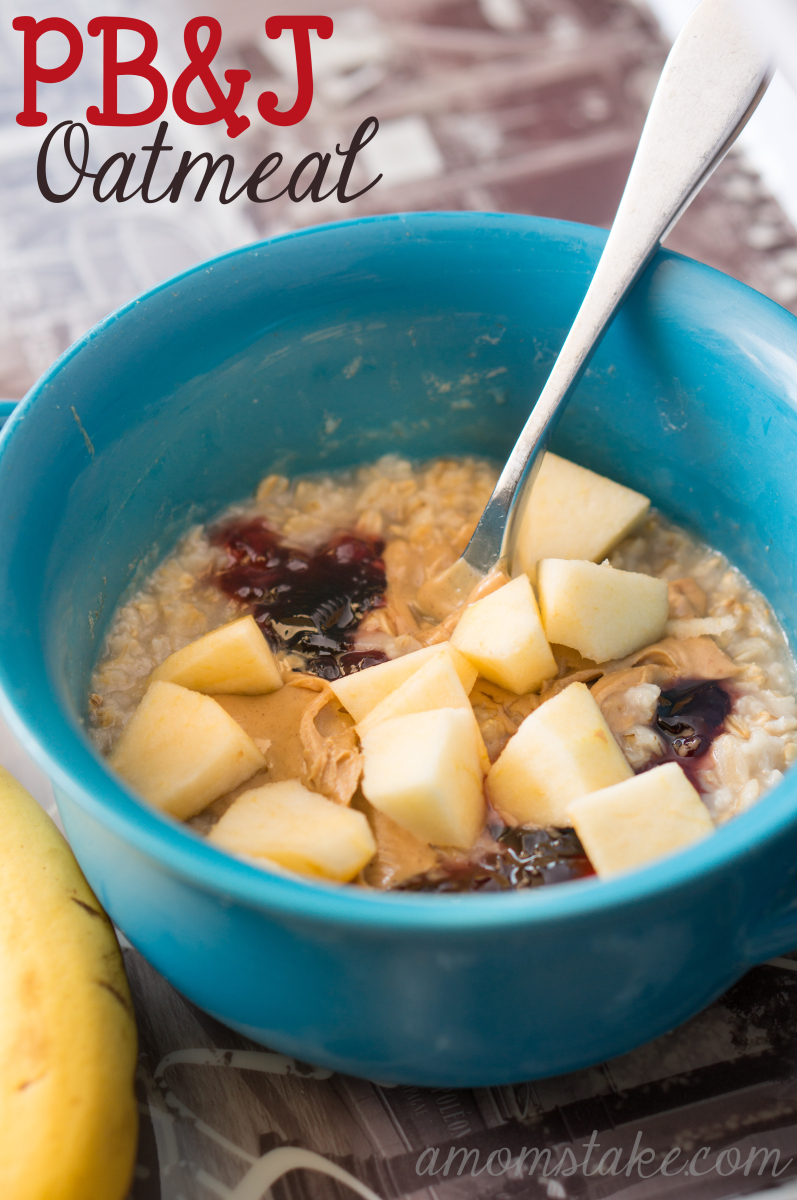 To make this recipe you will need:
1/2 cup Old Fashioned Quaker Oats
1/2 cup fresh apple, diced
1 tbsp peanut butter or almond butter
1 tbsp strawberry jelly
Dash of salt (optional)
Step 1: Kids wash apples in the sink with cool water.
Step 2: Parent cut apple pieces wile kids combine 1 cup of water, 1/2 cup of oats and a dash of salt (optional) in a medium microwavable bowl
Step 3: Kids place bowl of oats in microwave for 2 1/2 – 3 minutes
Step 4: Parents supervises kids stirring the oatmeal then spooning peanut butter and jelly onto the oatmeal
Step 5: Serve and enjoy!
PB&J Apple Oatmeal Recipe Card
My little boys thought this recipe was so much fun! Like a lunchbox all rolled into a yummy breakfast. They often have PB&J sandwiches and apple slices for lunch, so this was a really fun new twist on breakfast for them. I loved that the steps get the kids involved, which made getting into the kitchen fun for the whole family. Best of all, the oatmeal was loaded with flavor.
This recipe was created by Quaker Oat Meals Chef Sam. She shares awesome recipes on her blog to help inspire you with even more fun recipes with oats to try. Here's another fun Mother's Day easy oatmeal recipe you can try, a "Banana Split" Oatmeal parfait!