Peanut Butter Jelly Oatmeal for Breakfast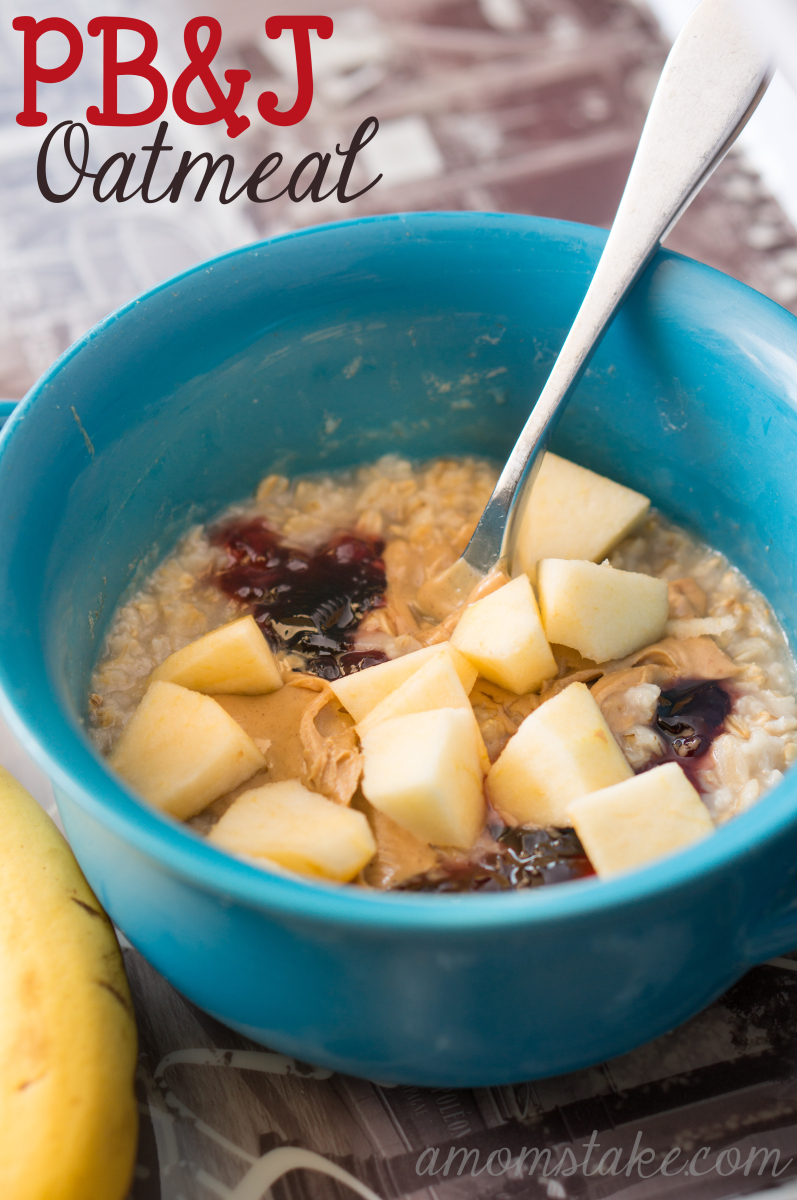 ½ cup Old Fashioned Quaker Oats
½ cup fresh apple, diced
1 tbsp peanut butter or almond butter
1 tbsp strawberry jelly
Dash of salt (optional)
Kids wash apples in the sink with cool water. (a super simple job that they'll love!)
Parent cut apple pieces wile kids combine 1 cup of water, ½ cup of oats and a dash of salt (optional) in a medium microwavable bowl
Kids place bowl of oats in a microwave for 2½ - 3 minutes
Parents supervises kids stirring the oatmeal then spooning peanut butter and jelly onto the oatmeal
Serve and enjoy!
Recipe by
A Mom's Take
at https://www.amomstake.com/pbj-apple-oatmeal-recipe-breakfast/