Can you believe Easter is almost here? I made a fun Easter treat using one of my favorite goodies as a base – Rice Krispie treats!
They are so easy to make and adding in super fun mix-ins makes them an ideal treat for any occasion. The kids will adore your Jelly Bean Krispie Treats. They look super festive for Easter — like a mini Easter egg hunt right there in your treat!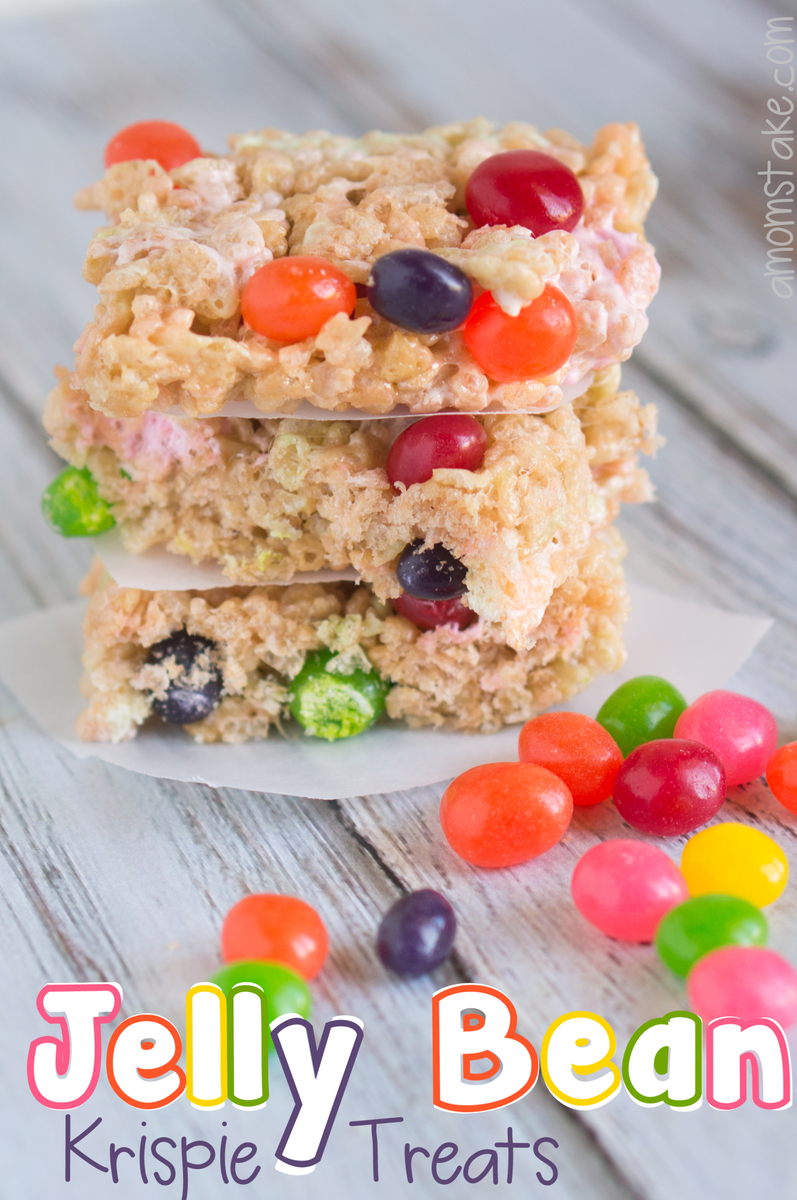 Ingredients:
6 cups Rice Krispies cereal
3 tablespoons butter
1 bag of Marshmallows
Jelly Beans
Make your rice krispie treats as you normally would by melting your butter in a microwave safe bowl. Next, add in the bag of marshmallows and mix them in the butter to evenly coat each marshmallow.
Return to the microwave and heat for 45-second intervals, stirring between each, until your marshmallows are melted and big and fluffy. To make Rice Krispie treats in the microwave, you'll grab a medium sized microwave safe bowl.
Add your butter to the bowl and cook in 30-second increments, stirring between each interval, until your butter is melted.
Now just stir in your rice krispie cereal into your mixture. Stir until all the cereal is coated.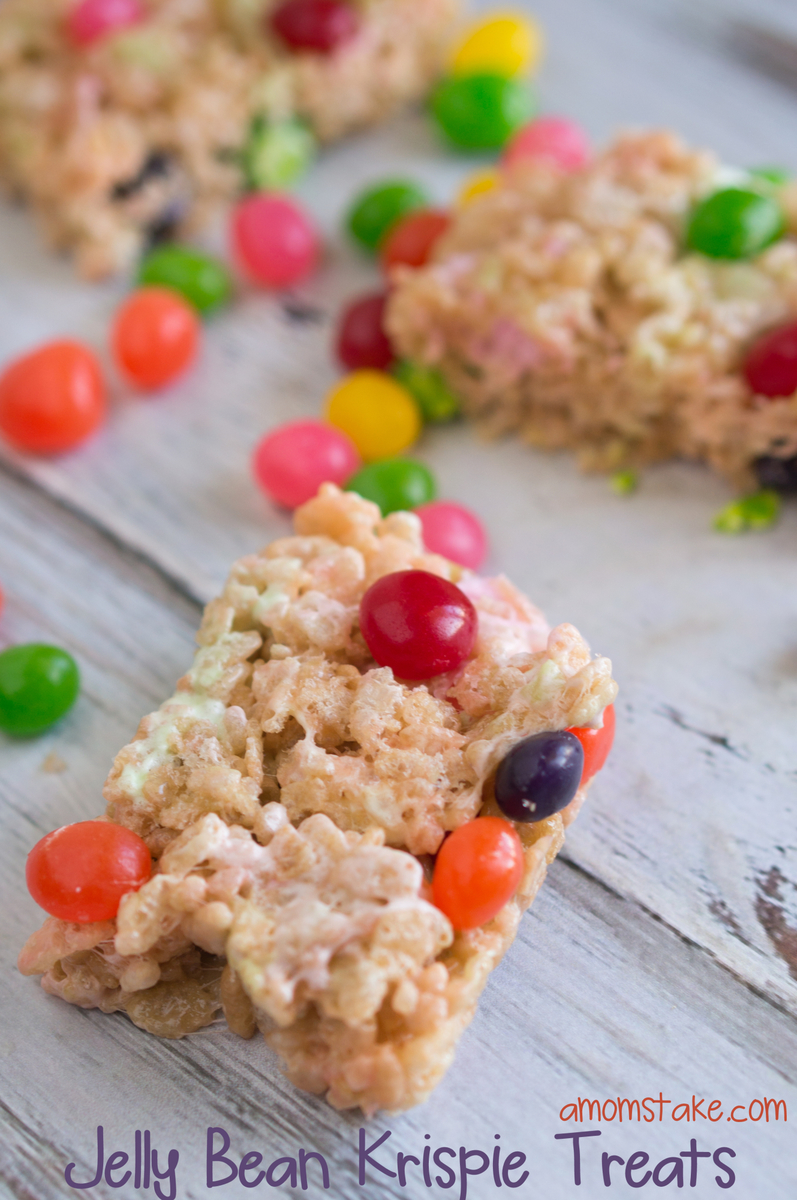 Finally, add in your Jelly Beans when you've finished mi
xing in all
the cereal. This will allow time for your marshmallow fluff to cool a bit so it doesn't melt the jelly beans.
Pour your mixture into an 8×8 baking dish and allow to cool to set. Don't worry about cutting the jelly beans as you cut your treats, they will look really cool there on the sides of the treats and you should be able to cut through them without any problem.
What are you most looking forward to about Easter this year?