St. Patrick's day is almost here! What better way to decorate then by adding a splash of color to one of your picture frames with this Irish Blessing printable art! I always love mixing up my picture frames in my family collage wall that really makes it feel like the upcoming holiday is quickly approaching.
This Irish blessing is short and sweet and shares a great message.
Irish Blessing
May your troubles be less
and your blessing be more
and nothing but happiness
come through your door
I didn't create this blessing's saying, and unfortunately I don't know the source. Still, I love the message of the words. It doesn't presume to wish something unlikely (like no troubles) but instead seems to wish us the strength of less trials and more blessings. It also gives me the sense that we should stop to recognize our blessings more and be grateful and happy for the things that we have.
What do you take from this blessing's words? I hope it inspires you to remember your own "luck" and blessings in your life.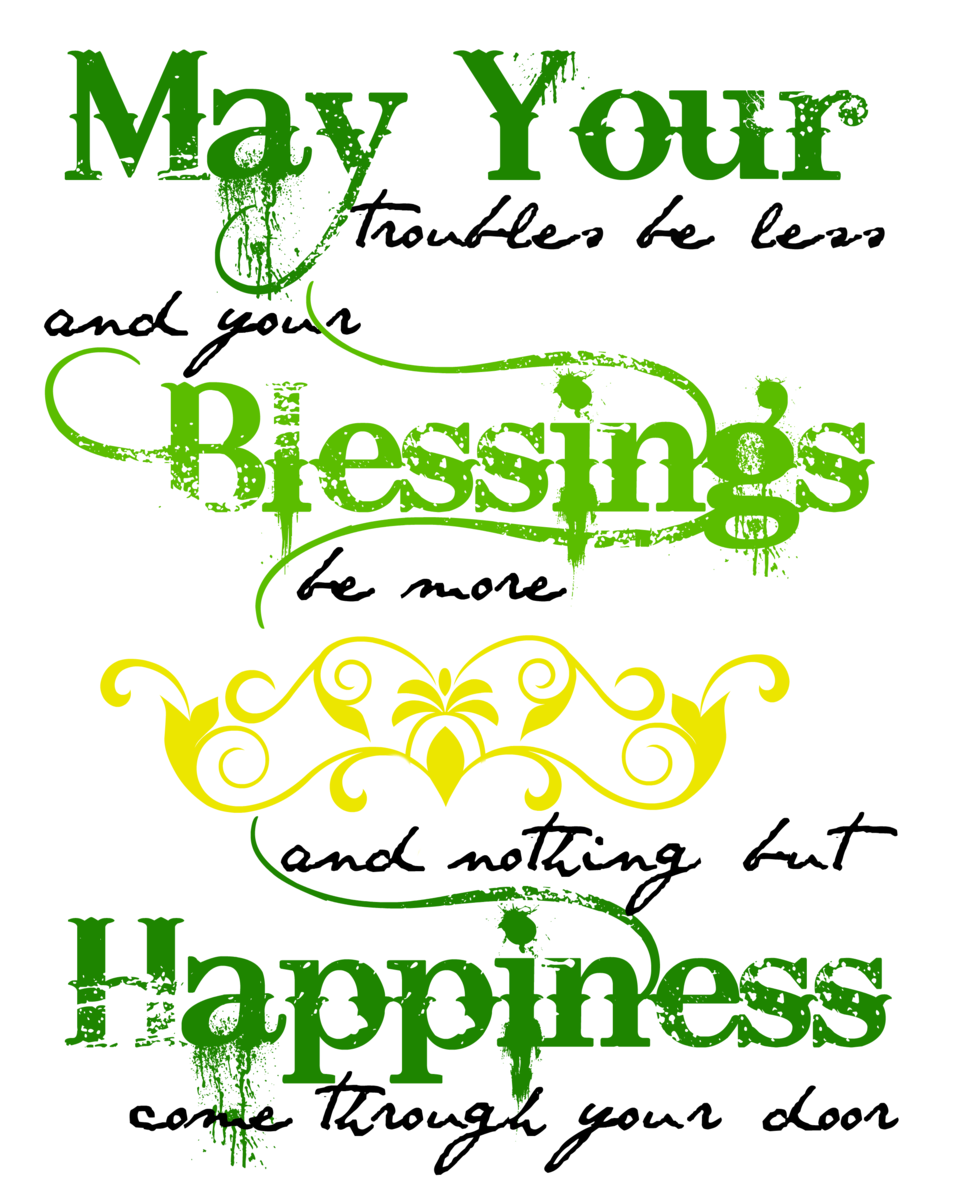 Click on the images above to save or download the image. Then, send it to print remotely or print it from home with your photo printer and it's ready in minutes!
What would your Irish Blessing say?