This post is sponsored by Lunchbox. All opinions are my own.
I'm one that always feels frustrated with my hair. If I don't spend tons of time styling it, it just looks plain and just not cute. I have very thick hair with lots of body, but it's neither straight or curly, it's just stuck in between. I've gone back and forth between growing my hair out and chopping it off – still, most of the time it ends up in a ponytail.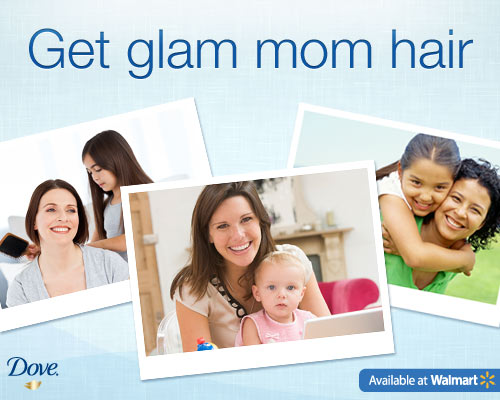 Dove is sharing the secrets to getting glam mom hair that you can love. No matter what your hair issues are – frizzy, curly, lacking color, there are tips and tools that can help you tackle your biggest issues and make you love your hair again!
Head on over to check out the inspirational videos on topics like how to make your color last! Then, after watching a video you'll be able to print a coupon to save $3.75 on Dove® Hair products so you can start nourishing your hair today.
*** The coupon print limit has been reached!! *** Head over to get a $1 Target Dove coupon before they're gone, too!
Head on over, snag your coupon, and start saving off the everyday low price at Walmart!
What are your biggest hair complaints?