If you had just one day to make your way through the corner of Belgium and to Luxembourg City, how would you spend your time? My husband and I planned a 10-day getaway to explore Western Europe. We wanted to see as much of this part of the world as we could within our limited time frame. Our stops were incredible, and absolutely worth the short drive from Paris.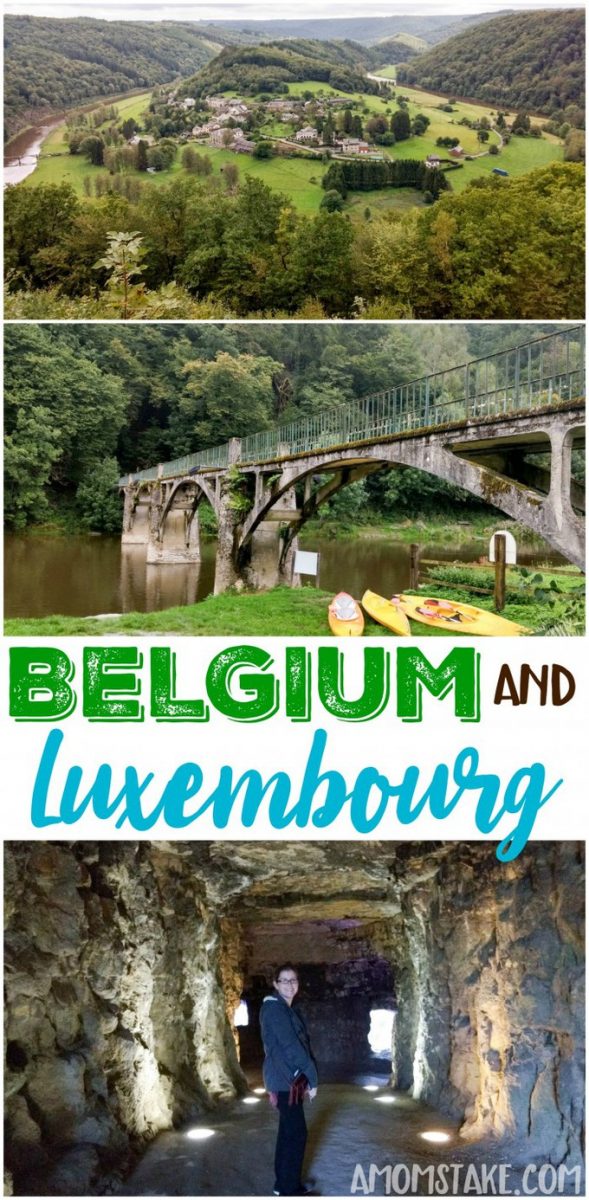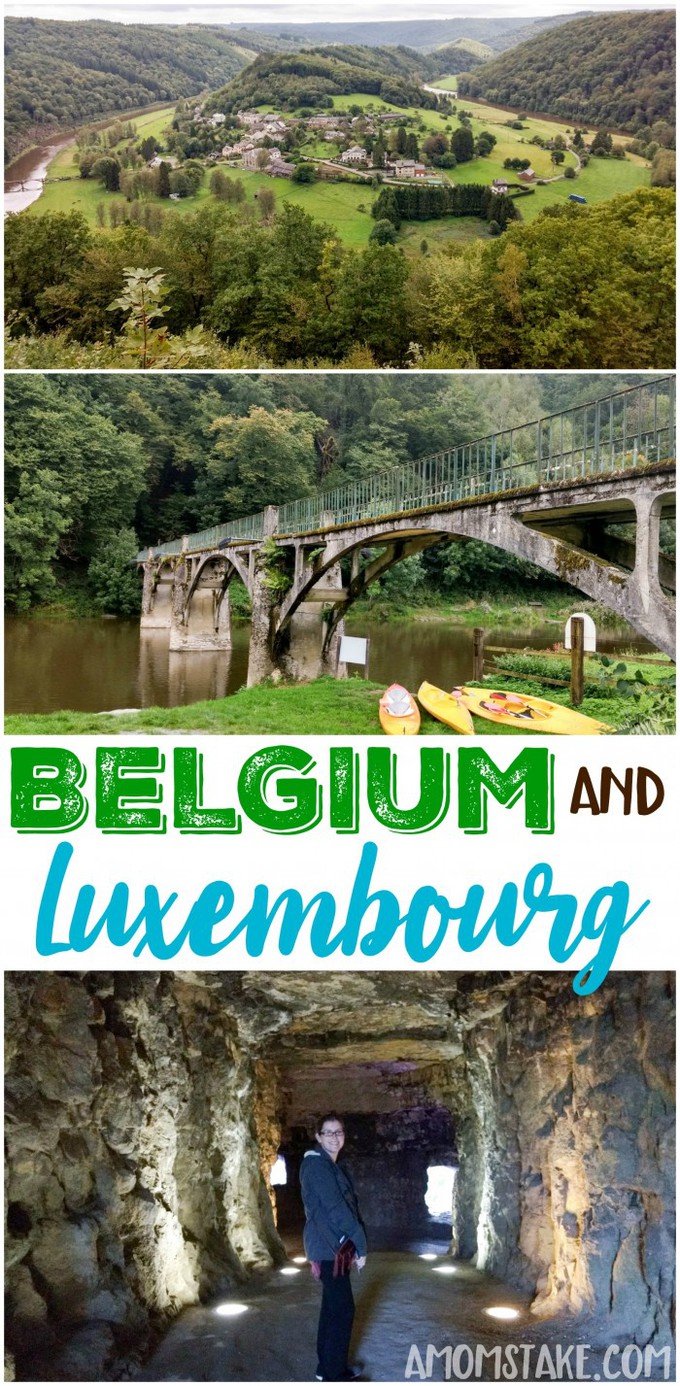 Western Europe Road Trip Day 1
Belgium & Luxembourg
We planned our trip starting from the Charles de Gaulle Paris Airport. The airport is north of downtown Paris, which made it easy to start our road trip heading north/northwest through the corner of Belgium.
There was a lot of things I wanted to do in Belgium with history sites and cities like Bruges. After a recommendation from a friend we decided to aim our road trip route towards making it as far east as Switzerland, which was worth every sacrifice.
That helped us form a loop that would start us going north through Belgium and then on through Luxembourg. From there, we would work our way south through France and bordering Germany before making it to Switzerland and winding back through central France.
But first, Belgium.
We picked up a rental car at the airport that we reserved ahead of time, and we were quickly on our way.
Drive Time: 2 hours 45 minutes – CDG Paris Airport to Semois Valley
Semois Valley in the Ardennes, Belgium
A perfect trip, in my opinion, combines the popular tourist sites and big to-do list items in a country, but also getaways to see the countryside and be out in nature. The southeast corner for Belgium is incredibly beautiful and is the perfect place to spend time outdoors in nature.
After tons of hours of research and planning, I discovered the Semois Valley. The Semois river bends and curves in and back creating these small valleys of land that are surrounded on three sides by the river.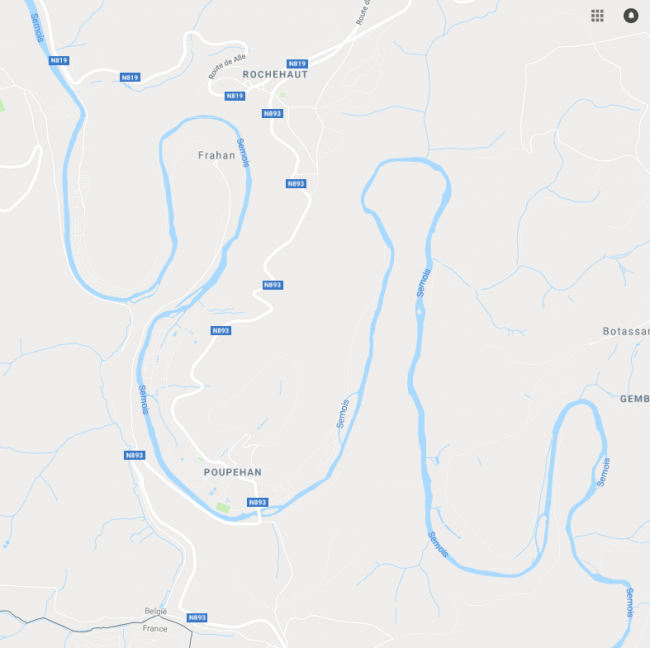 From one side of the river you can drive up the hillside and overlook the cliff-like edge that gives you a breathtaking view of the Semois valley below. For an up-close and personal experience with the valley, we rented a tandem kayak.
We used a small company, Kayaks La Vanne, who were really helpful and friendly. They drove us out to our desired starting point – Poupehan.
They have four different Kayak routes you can choose from based on your desired length and what part of the valley you want to see. We choose Poupehan to Alle which is 12 km and takes about 3 hours to kayak.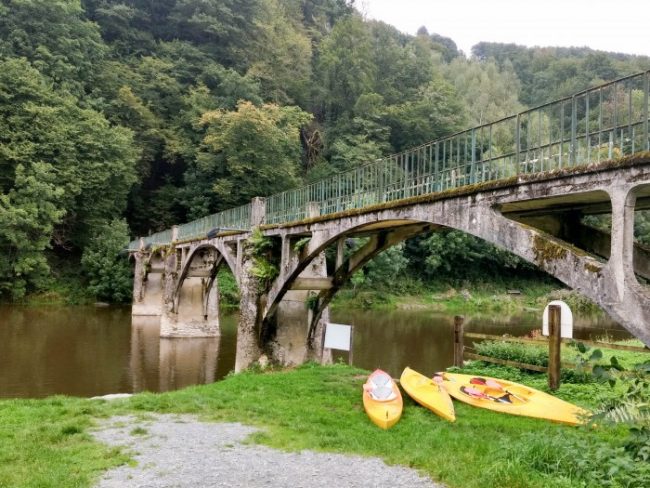 We loved being out on the river and exploring the Ardennes area of Belgium in such a fun way. Along the river was this really neat bridge and a spot to stop and park the kayak and get out for a drink or bite to eat.
We stopped for a stretch and to see the area a little more, and then got back into the kayak to finish the route we had started.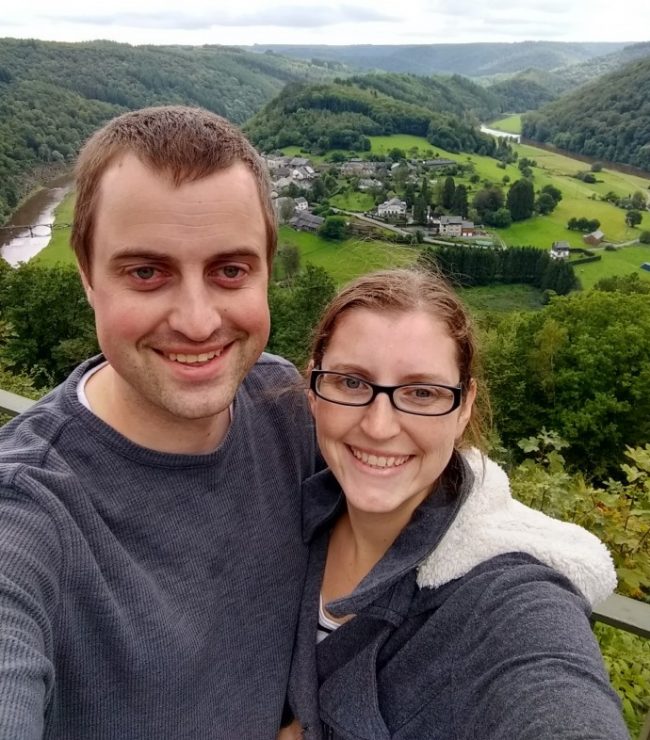 After kayaking, we drove up to the vista point that looked over the route we had just kayaked. In the picture here you can see on the left hand side there is the bridge where we parked the kayak and stopped for a bit. Then, we asked around the town to find "Gaufres" or Waffles!! You can't go to Beligum without trying to hunt down some Belgian Waffles.
We stopped for some Beligan chocolates, too, and then made our way to Luxembourg.
Drive Time: 1 hour 15 minutes – Semois Valley to Luxembourg City.
Luxembourg City, Luxembourg
This was the one stop on our western Europe road trip route that I had underestimated. We planned this into our trip simply because it was along the way, but I didn't have any real expectations for the city. When we arrived, we were captivated by this really incredible city – it's a place we would both like to come back to someday!
A castle and fortifications were built along a rocky promontory – creating one of the most strategic stronghold in Europe. With a river that winds around the rocky cliffs on 3 sides it had natural advantages as strengths. Over time, the castle was conquered by different groups and 23 km of tunnels and galleries were built below the stronghold.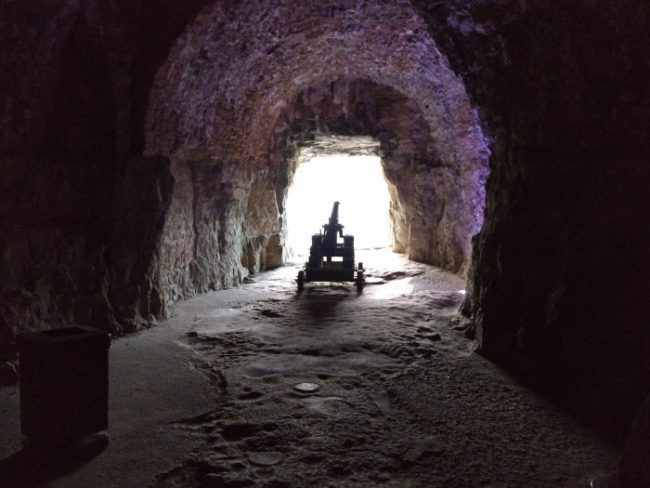 Eventually, the castle was demolished to end the continual warring to gain control, but the tunnels couldn't be closed without destroying the city below. Today, you can explore 17 km of tunnels, known as the Bock Casemates.
It was so neat to explore the casemates! I wish we had more time here as we easily could have spent 3 hours exploring the tunnels and stairways.
Beyond the casemates lies a captivating city with interesting history and architecture. Walking the streets back to our car there was so much to see in every direction we looked. We stumbled across a walking shopping district and the gorgeous Notre Dame Cathedral of Luxembourg City.
By then, it was getting dark so we turned in for the night with plans to head to Strasbourg and Colmar, France the next day.