I am a Denny's Diner Brand Ambassador. As such, I received compensation and a welcome kit. All opinions are my own.
There is nothing worse then the feeling of being hungry. Yet, many children in our own neighborhoods and communities face hunger everyday. In Arizona, 30% of kids struggle with hunger! That's nearly 1 in 3! As I look at my little brood of 4 boys and think that one of them could be going hungry every day, it just hurts my heart. Helping kids not have to face hunger is something I readily support, and so does Denny's!
Denny's Diner runs an annual fundraising campaign to help end childhood hunger in the U.S. It's a perfect cause for a restaurant that knows the value of a quality breakfast. Check out this infographic, which shows why breakfast matters.
To give customers the opportunity to give back in meaningful ways without even taking a loss, Denny's is offering a great coupon promotion in stores! When you donate at least $3 you'll receive a coupon flyer good for $9 in savings at Denny's that can start being redeemed that same visit! The sheet of coupons includes a coupon good for $5 off $20, which means your donation could not only help others, but help your own pocketbook too!
You can also score the $5 off $20 coupon by making a pledge online, and your coupon will be emailed to you.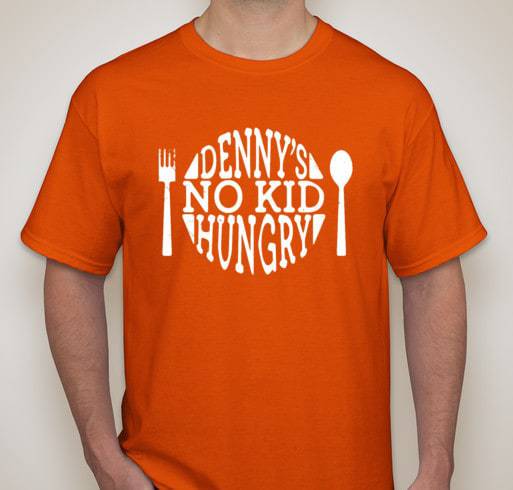 You may see your servers wearing one of three No Kid Hungry campaign t-shirts, designed by Denny's team members in Texas, Nevada and Kentucky! These shirts are available for just $10 each and a portion of all sales goes directly to No Kid Hungry. What an easy way to give back!
Every $1 donated to No Kid Hungry helps feed up to 10 healthy meals to a child in need! Isn't that amazing! Even just giving $1 can make a big difference in your community. For more information or to make a donation visit your local Denny's diner or dennys.com/nokidhungry.