When my son turned 15 years old, I noticed he started checking the thrift store's vinyl records section every time we went. I asked him about it and he informed me that vinyl is back. I hadn't realized that vinyl records were becoming super popular again, and with a younger and younger audience.
I was given a HiFi Stereo in exchange for this post. All opinions are my own.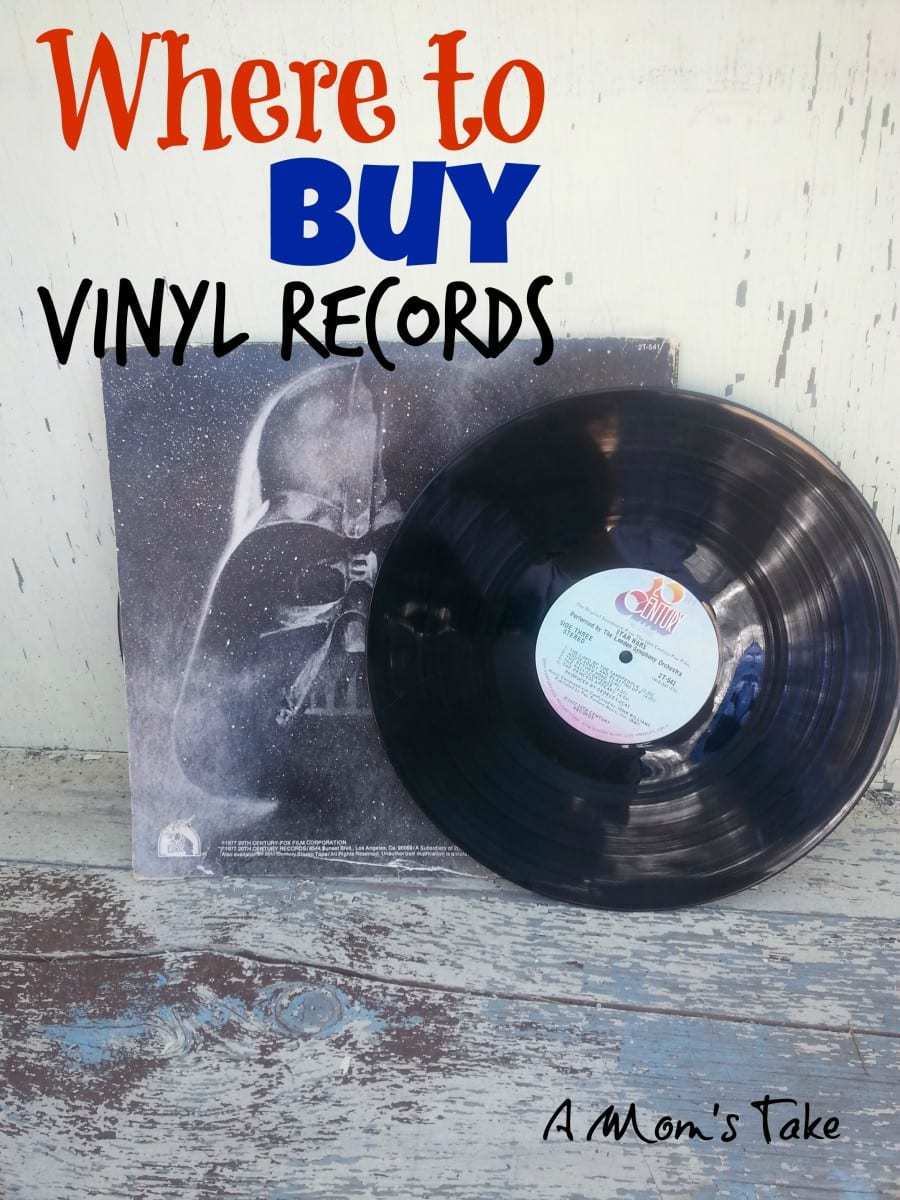 Whether you are looking for vintage or new releases, these ideas to help you find where to buy vinyl records.
Second Hand
My son's favorite way to find records is by checking thrift stores. Tons of records are donated to thrift shops after sitting in closets for years with now way, or sometimes want to listen to them. Thrift stores often sell them for super cheap, just trying to get rid of them. Garage sales are also a great place to pick up vinyl records, people sometimes just give them away just to get them out of the way!
Record Stores
Yes, these still do exist! Check your local listings, but often record stores can be located in your hometown. Many times used book stores will often feature a vinyl record section. Record stores can be great sources because they will have their merchandise organized and you won't have to dig through piles of strange music to find something you love.
Online Sources
Vinyl records can be located from tons of sources online, but often one of the best places to quickly find, especially new releases, the stuff you want you can check Amazon. Amazon has over 80,000 vinyl records for sale from brand new to vintage.
Vinyl records aren't only for display, we want to listen to them as well. Record players used to come with every big stereo set, but now they are almost obsolete. The record collector in your life will love listening to the their classic hits on Electrohome's Signature Retro HiFi Stereo System.
With an amazing vintage look that will literally make you take second look, the Signature Retro HiFi Stereo System fuses new technology with old. Made with real wood and a walnut finish, it features the amber lighting and tuning dial just like the actual vintage players. Not only can you listen to high quality vinyl records, but you can listen to CDs, radio or music from any device via auxiliary cables or USB devices. Ideal for any old soul who gets a kick out of vinyl's but still listens to their extensive playlist via smart device.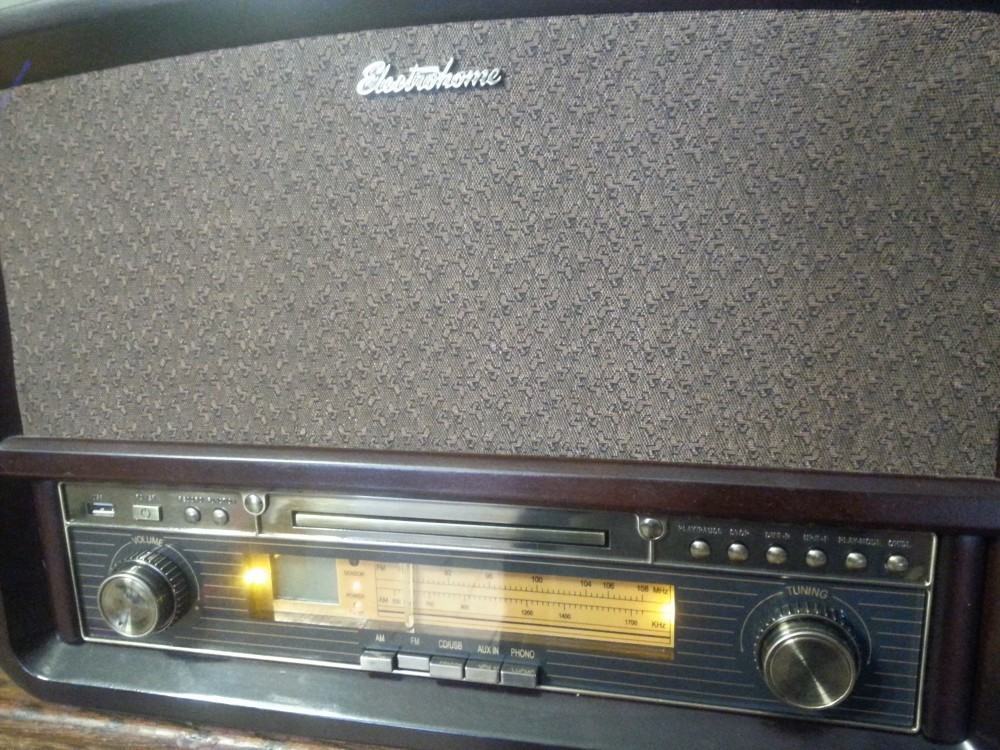 When I set up the Retro HiFi Stereo System I was immediately brought back to my grandmother's living room when I was a child. It reminded me so much of the stereo cabinet in her living room. I knew it looked authentic, but when I had to actually show my mother in law the box it came in to prove it was brand new…I knew it was perfect.
Actually everyone I've had come into my home over the age of 50 has stopped and commented on it. It as a great sound, from records to the radio, perfect sound. It really is a great addition to any space, and a terrific gift for those who are fans on the nostalgic.
Do you still have vinyl records?