This is a sponsored post written by me on behalf of Hormel Foods for IZEA. All opinions are 100% mine.
Dinner time is very important at my house. It is a time we use to reconnect and be together as a family! Because I have three small children I am constantly on the lookout for recipes that are fast and easy and toddler friendly. If it will take me hours to prepare, it is no good to me! Did you know that September is National Family Meals Month? Did you know that family meals eaten at home have been proven to benefit the health and wellness of children and adolescents, to fight obesity, substance abuse and to make families stronger – creating a positive impact on our communities and our nation as a whole?
We have a few family favorites that I make on a regular basis, and this is one of them. My favorite thing about this recipe is it is really easily customized. You can easily make less or more. More veggies, less veggies, it really is up to you.
Better Than Take Out Fried Rice Recipe
Ingredients:
4 cups Day old rice
A Bunch of green onions
3 eggs
Soy sauce
Bag of frozen peas and carrots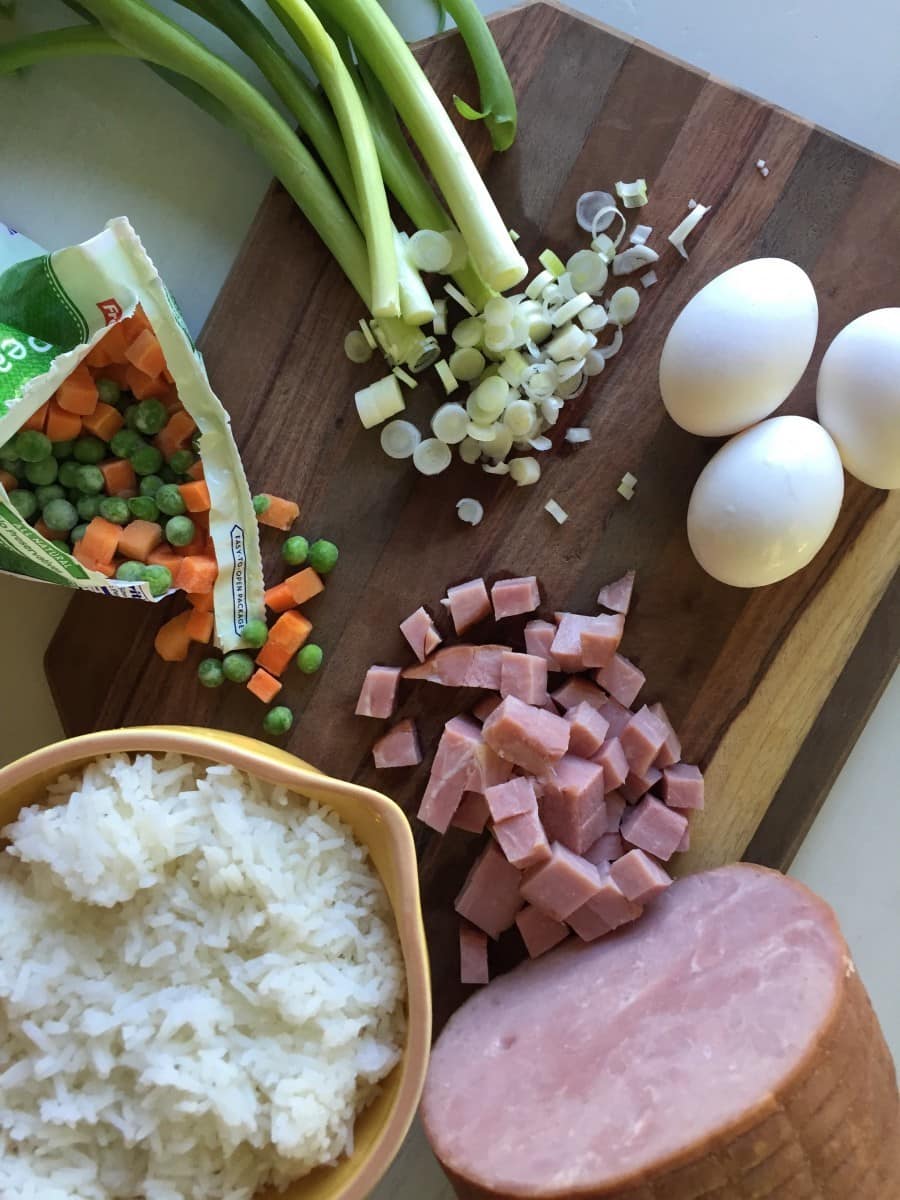 I start this dinner the night before. While cleaning up from dinner I throw a batch of rice in the rice cooker. After it is done and cooled down, I put it in the fridge. I don't know the science behind this, but it is so much better with day old rice! This recipe is really easy to adjust sizing on. I make a bunch because it is so good leftover my husband always wants some to take for lunch the next day. You can easily cut the rice in half and keep everything else the same.
Start by heating a tablespoon or so of oil in a large skillet. Dice your green onion and throw it in. Next add the frozen veggies.
Chop up your Hormel® 81 Boneless Ham and add that as well.
I have used all of the four different kinds, they are all delicious. The smaller size hams will easily do two batches of this rice. When I buy one we do one batch at the beginning of the week and one at the end of week. Or we have breakfast for dinner, there are a million ways to use this ham. They really are the best hand-picked hams, perfect for any meal occasion.
Once everything is hot add your rice and soy sauce. I add about 3 tablespoons of soy sauce, you can adjust this amount depending on your taste.
Once your rice is reheated and frying nicely push it to one side and crack your eggs in the pan. When they are mostly done cooking stir them into the rest of your rice mixture. Continue to fry until everything is combined and cooked through.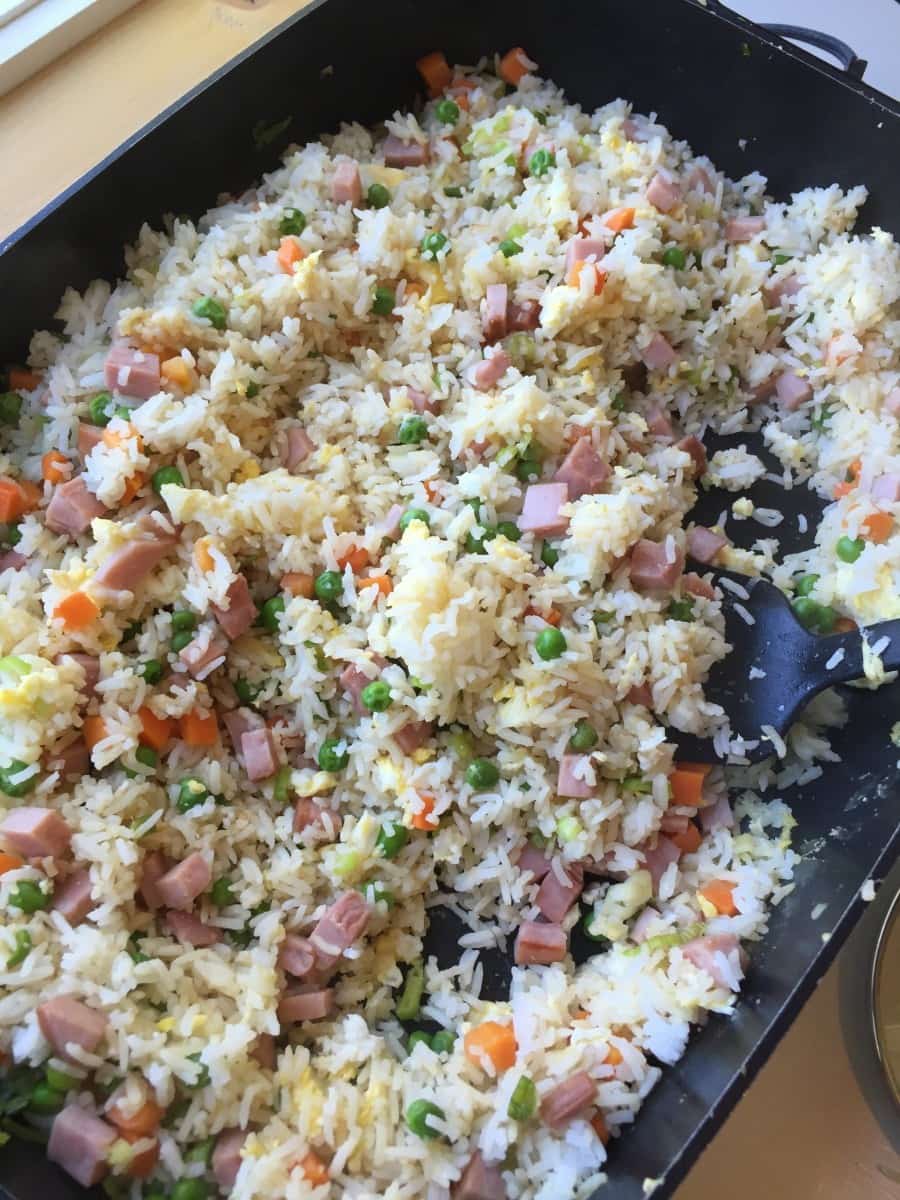 Sometimes I serve this rice with egg rolls or potstickers. Sometimes we just have fried rice for dinner. When we are only having fried rice I usually add some stir fry veggies to the mix as well to boost up veggie content.
FMI Family meals is committed to making family meas happen more frequently. Hormel food products make preparation more simple. When meals are easier to prepare, I am far more likely to get them on the table for my loved ones. For more Easy Recipe Ideas visit Visit Hormel Foods.