This is a sponsored post written by me on behalf of Breyers for IZEA. All opinions are 100% mine.
Sundays are our family days to be together. Between school, and work, and crazy schedules, time together can be really hard to come by. We work really hard during the week to make sure that our Sundays can be for bonding, relaxing, and having fun as a family. Some of our favorite things to do are go hiking or on a walk, play board games, snuggle up for some reading together, and most of all eating.
Food has always been something that brings people together. When I think of growing up, some of my favorite memories are gathered around the kitchen table or hanging out with my mom while she cooked dinner. I love making foods for my kids that have special memories for me. On Sunday's I always make a nicer dinner and it is the one day of the week that I actually make dessert.
If you ask any member of my family what kind of ice cream they want, they ALWAYS say Vanilla. I think most people are vanilla or chocolate kinds of people, and my whole family will always take vanilla if given a choice. We love Breyers Natural Vanilla ice cream. Breyers is committed to using high quality ingredients. Their Natural Vanilla is made with fresh cream, sugar and milk, and sustainably farmed vanilla beans. Now we can feel even better about our choice because now they source milk and cream from cows not treated with artificial growth hormones.*
*Suppliers of other ingredients such as cookies, candies & sauces may not be able to make this pledge. The FDA states that no significant difference has been shown between dairy derived from rBST-treated and non-rBST-treated cows.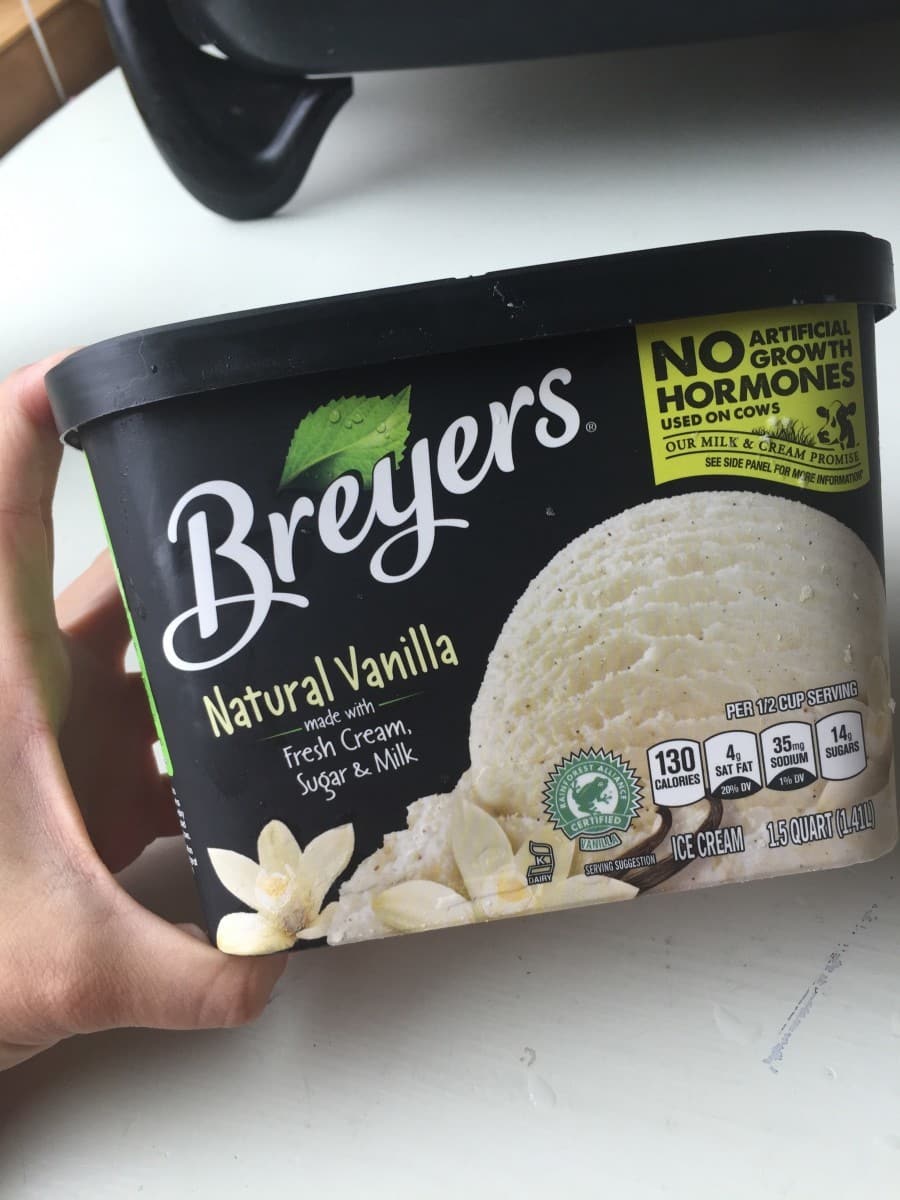 This week for dessert we tried Chef Antonia Lofaso's Banana Pudding dessert for our treat and it did not disappoint! This yummy dessert is so easy to make and was a hit with my family.
Ingredients:
1/2 large ripe banana, cut into 4 equal pieces
1 Tbsp. turbinado sugar
1 tsp. spreadable butter
4 vanilla wafer cookies
Put banana pieces on a baking sheet and sprinkle flat sides with turbinado sugar.
Melt butter in a small nonstick skillet and sauté bananas.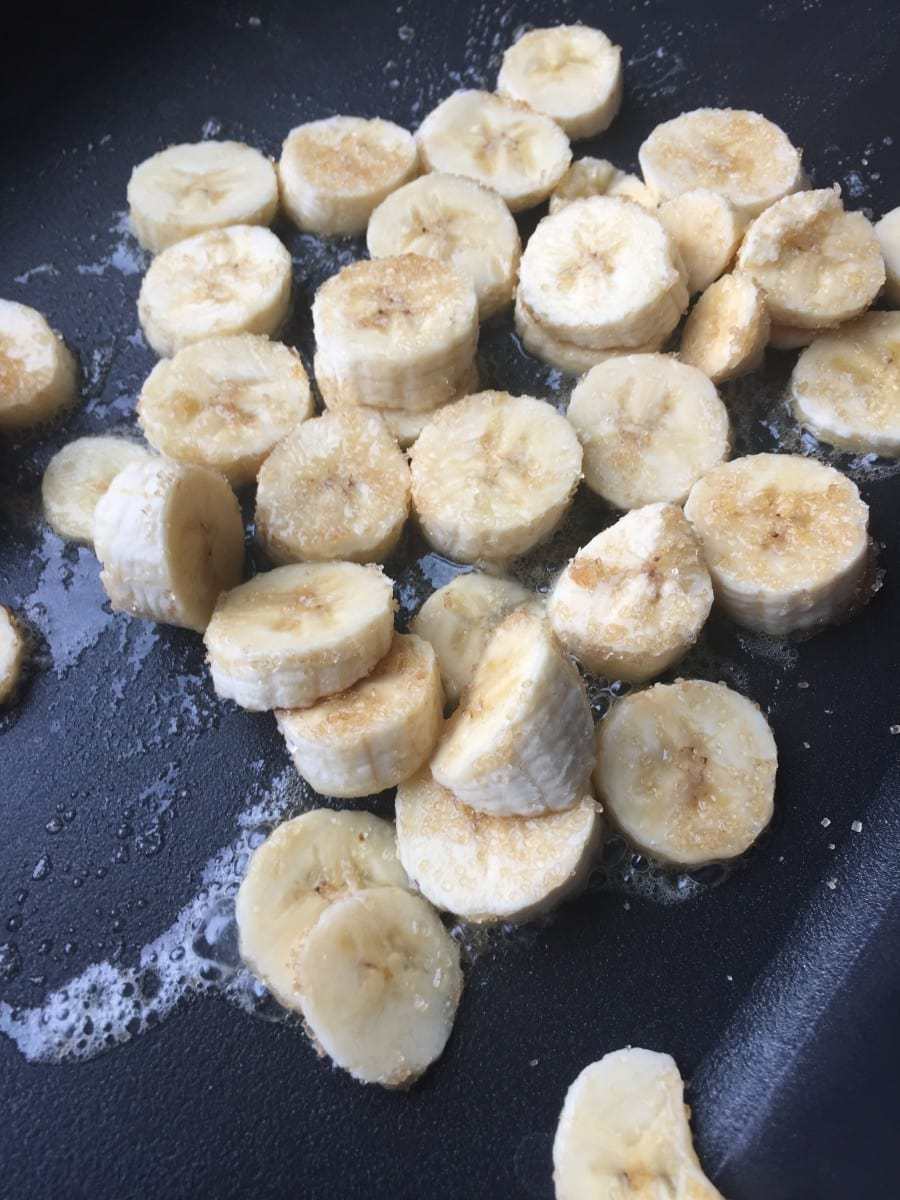 To assemble each, scoop Breyers® Natural Vanilla Ice Cream into a small wide rimmed glass. Then wedge 2 cookies on either side and top with sautéed bananas.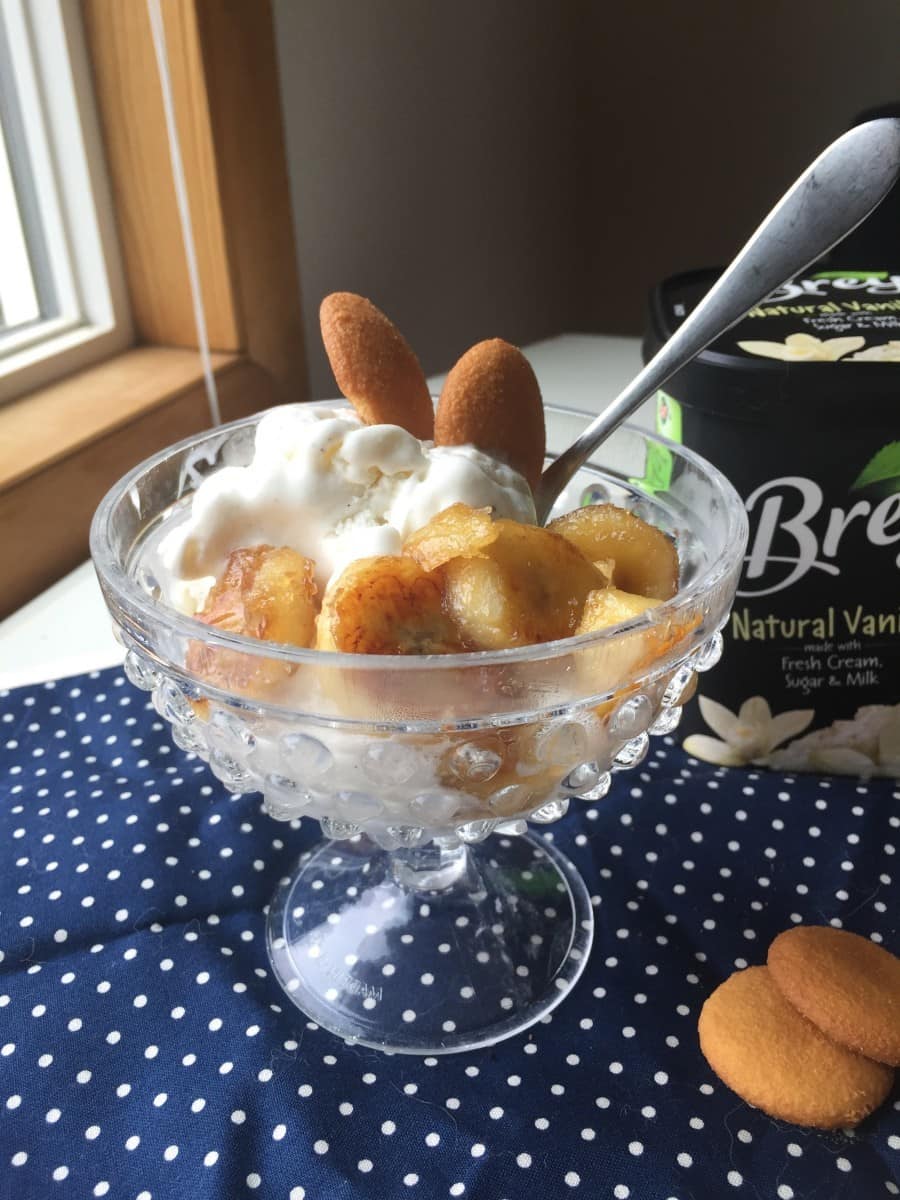 Then watch as your kids squeal with delight at this simple summer favorite! This was such a hit at our house. I will for sure be making it again. Head here to get this banana pudding recipe and even more tasty choices from Breyers. Also, be sure to connect with Breyers on Pinterest, Breyers on Twitter or Breyers on Facebook for more yummy recipe inspiration!
Breyers products are available in grocery stores nationwide for a suggested retail price of $3.99 – $5.99, making these yummy desserts an easy weekend treat for you and your family!