Mother's Day 2016 is going to be a totally different holiday for me. It will be my 5th Mother's Day as a mom, but my first without my mom. My mother passed away last summer after a valiant 8 year battle with cancer. When she passed away I was shocked at the lack of pictures of her. She was always behind the camera and never in front of it. Oh how I wish I had more physical documentation of our time together.
This post is sponsored by Shutterfly. Show mom how much you care this Mother's Day with that perfect, customized photo book made with Shutterfly.
I remember my mom saying things like, "Oh, you don't want me in the picture! I will ruin it." or "I don't have any makeup on, no pictures!" I know that as a mom I feel the same way. But I also know that I don't care if my mom was wearing make up, if her outfit was perfect, or if she had lost her baby weight. I wish, more than anything, that I had pictures of us reading stories together, or that she had snapped a selfie once in awhile. I wish I had more tangible memories, or that she had written her thoughts and memories down.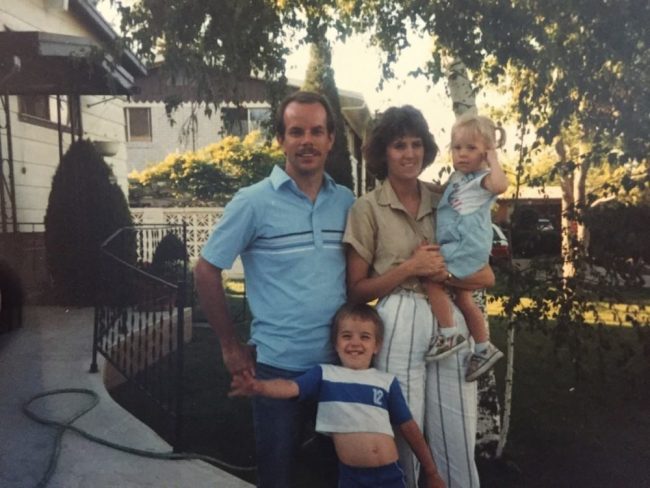 This year for Mother's Day I am celebrating being a mom and the wonderful mother's in my life. I am encouraging those around me to get in the picture and I am spending more time in front of the camera. With all of these memories captured, I'd love a keepsake to cherish those special moments. In my search, I've found that Shutterfly offers the perfect photo books that are easy to make and customize. This year, make a Mother's Day gift extra special by creating that personalized photo book just for mom. take your gift to the next level this year by creating a Photo Book.
Gather the special photos of the ones you love most and pair them with words and stories that will convey your emotions to your mom. Maybe you want to highlight that snowy trip you took to Alaska this year or maybe you want to tell her the reasons she inspires you. No matter what story you want to share, make sure you share it. Show your mom how much she means to you.
Shutterfly makes it so easy for you to create a photo book. They give you the options and ability to easily customize the book the way that you want it. If you want everything a certain way, you can start from scratch and choose all of your background colors, layouts and embellishments. If you want some things chosen for you, Shutterfly can arrange the photos for you in one of their themed albums. Even if you are short on time they have you covered.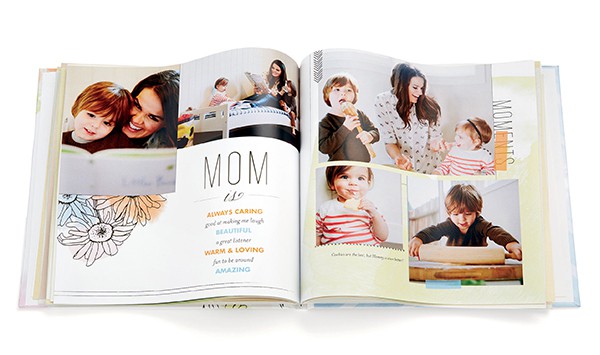 Once you have completed your book they can bind it with glossy pages and a beautiful matte cover. They can even wrap it in a gift box so that it is truly ready for gifting. Remember that macaroni covered Christmas ornament you made in Kindergarten she still has? This book will be that gift x1000!
Make your mom smile, laugh, and if she is like me, cry with a gorgeous, one of a kind Shutterfly Photo Book this Mother's Day. It will be a tribute she will never forget.
How would you use a Shutterfly Photo Book to celebrate the mothers in your life?