Schools out for summer! Raise your hand if you are so excited to get started making amazing summer memories! When I think back to my childhood some of my most favorite memories are from our annual summer road trip. We lived in Arizona, but our family all lived in northern Utah. Every summer we took at least one 12-hour road trip to see family.
I received compensation for this post. All opinions are my own.
As mom, I now know how much work those seemingly simple trips really are. Each time we pack up to head out, I am amazed at all of the stuff it takes to be prepared for our journey and our destination! My kids always pack a backpack of their favorite things to keep them busy, but then we face the problem of where to keep their backpacks while we drive! There is only so much space when you have 5 people and a large dog in the car.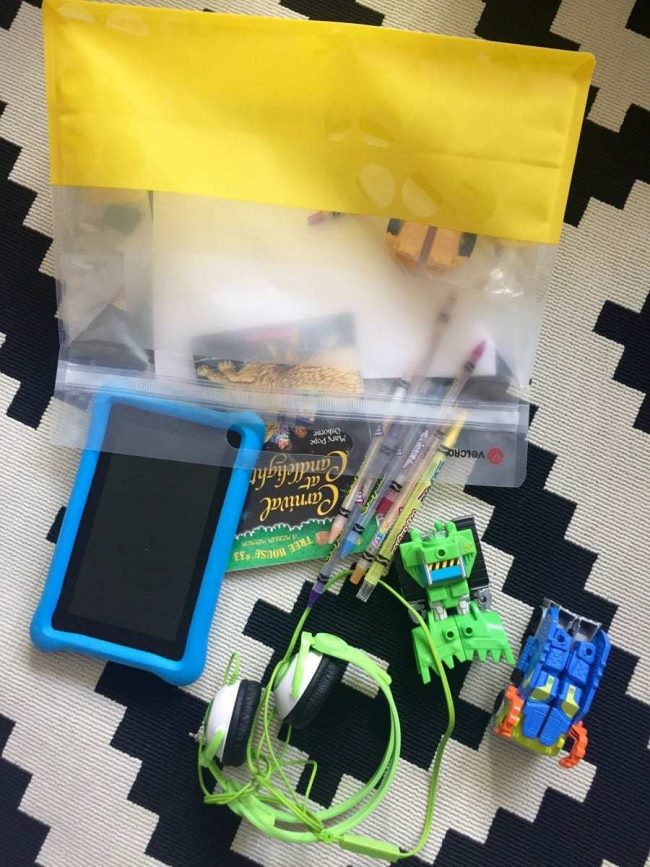 A while back I was introduced to and fell in love with Velcro® Brand PRESS-LOK® Bags. You can see how we used them to organize new toys in this post. I knew that these bags would save our bacon come this summer! Here is what we did. Each child got one Large size PRESS-LOK® Bag to fill with their tablet, headphones, some coloring supplies, and their favorite toys they wanted to bring.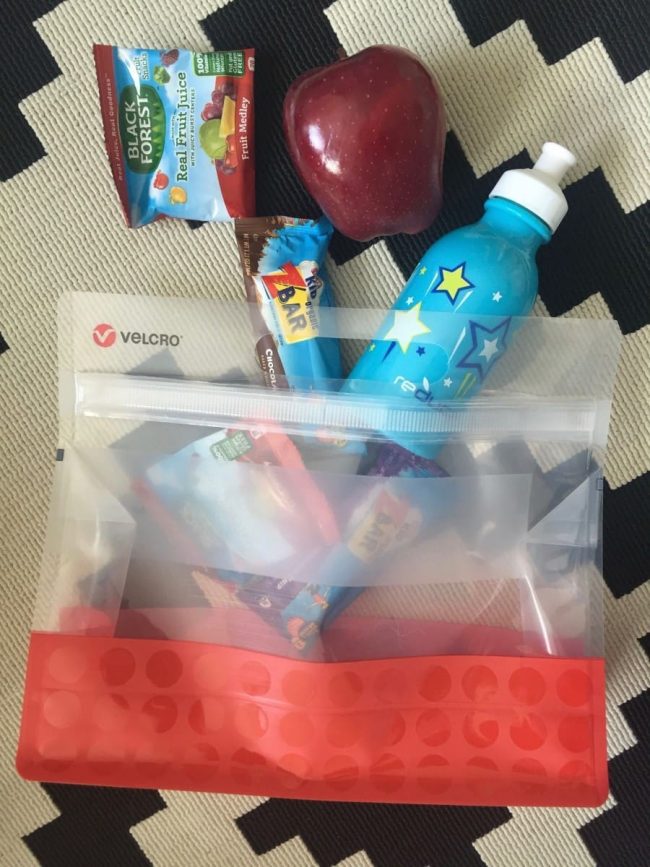 I took a medium sized PRESS-LOK® Bag and packed with water bottle and some snacks for the drive. I find having a water bottle with closing lid is such a lifesaver in the car with kids. When we make stops along the way we can poor whatever beverage they choose into the water bottle and avoid any of those spills.
We are all packed, but the dilemma of where to put their bags was still looming. Using Velcro® Brand ONE-WRAP STARS AND STRIPES® I attached the bag to the headrest of the seat in front of each child. It keeps their bags in their reach and easily in mine as well!
Before you head off on your summer adventures, take a minute to say thank you and appreciate the teachers that have made a difference in your children's lives. The VELCRO® Brand and lifestyle designer Sabrina Soto are happy to announce that nominations are open for the VELCRO® Brand Classroom Makeover contest.
In its second year, the amazing and inspiration program celebrates and honors educators and their profound impact on students by re-designing educational spaces to create well organized, inviting and inspiring places for learning. Nominations for PreK – grade 12 educational rooms are open to educators, students, parents and friends. Submissions must be received by May 31, 2016.
Entrants must submit two photos of the room with a brief reason the educator and the classroom deserve to win through the WooBox Contest Application featured on the VELCRO® Brand Facebook, Twitter and Instagram channels. Educators are also encouraged to nominate their own classrooms.
In addition to new furniture, supplies, technology (including computers or tablets) and decorations, the makeover will feature a range of VELCRO® Brand products – a long-time favorite of educators for nearly endless applications in the classroom. This year, the winning educator's institution will also receive a customized Reading Corner – a beautifully designed space complete with favorite books where students can build a love of reading.
Such an amazing contest. As a former teacher, I know just how much winning a prize like this would mean to a teacher and their students. Have an atmosphere that is conducive to learning can change lives in so many ways. Please enter a teacher you know and love, even if that teacher is yourself! It is well deserved.
Tell me in the comments about a teacher that has changed your life or how you use

Velcro

® Brand PRESS-LOK Bags!