Whether your looking for ideas for homemade party favors to save a little money or to customize colors and patterns to your party I have two great basic party DIY's for you.
Homemade party hats and blowers! Neither is difficult and the supplies can be picked up at your local Dollar Tree or craft store. You can either pre-make hats for the party or just pre-cut, and make it part of the activities for the kids to decorate their own.
This is perfect for New Year's Eve, birthday parties, and other celebrations. With a quick trip to your local craft store and half an hour you can make a dozen customized hats to fit any occasion.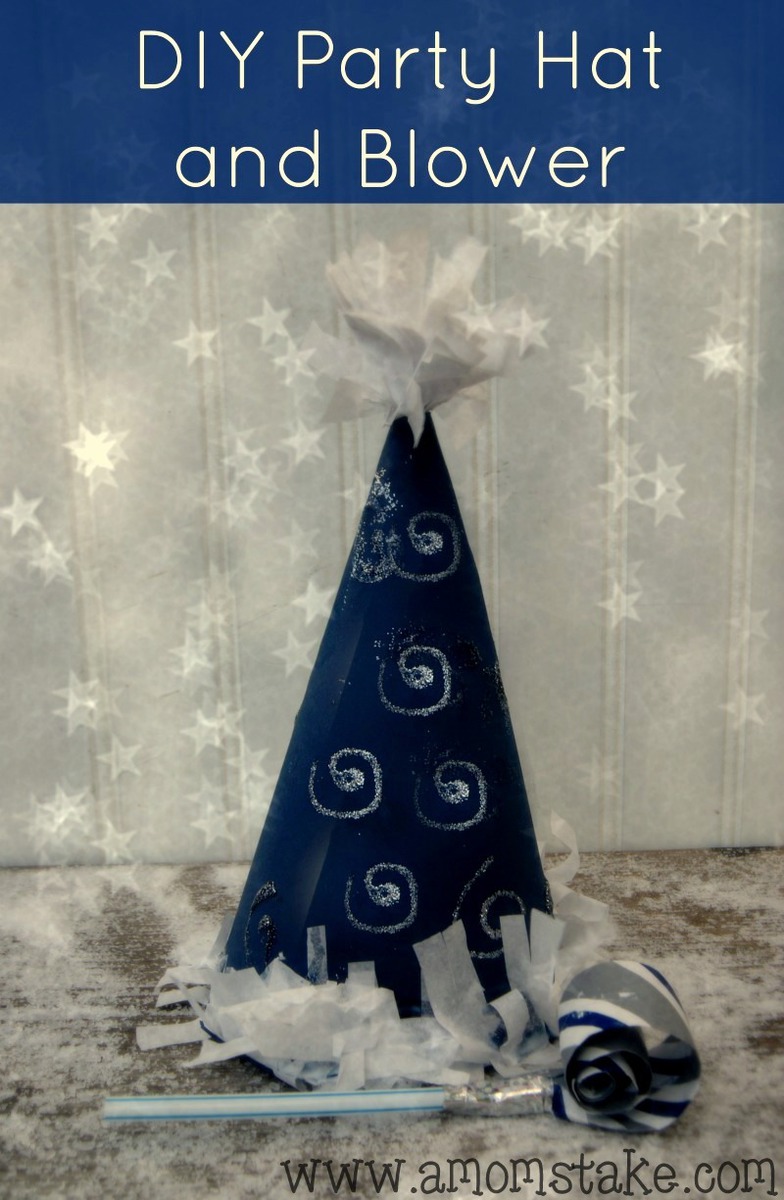 New Year's Eve Party Hat
Supplies for Party Hat
Card stock
Tissue paper
Tape
Ribbons
Optional: Crayons, glitter, glitter glue, markers.
Start by creating your party hat template. Your shape should look like the basic template above to be able to make a cone. Trace or draw the template onto card stock. Cut out the hat form from card stock. Then, get creative decorating! I used a glitter glue stick that I picked up in a multi-color 10 pack from Dollar Tree to create random swirls.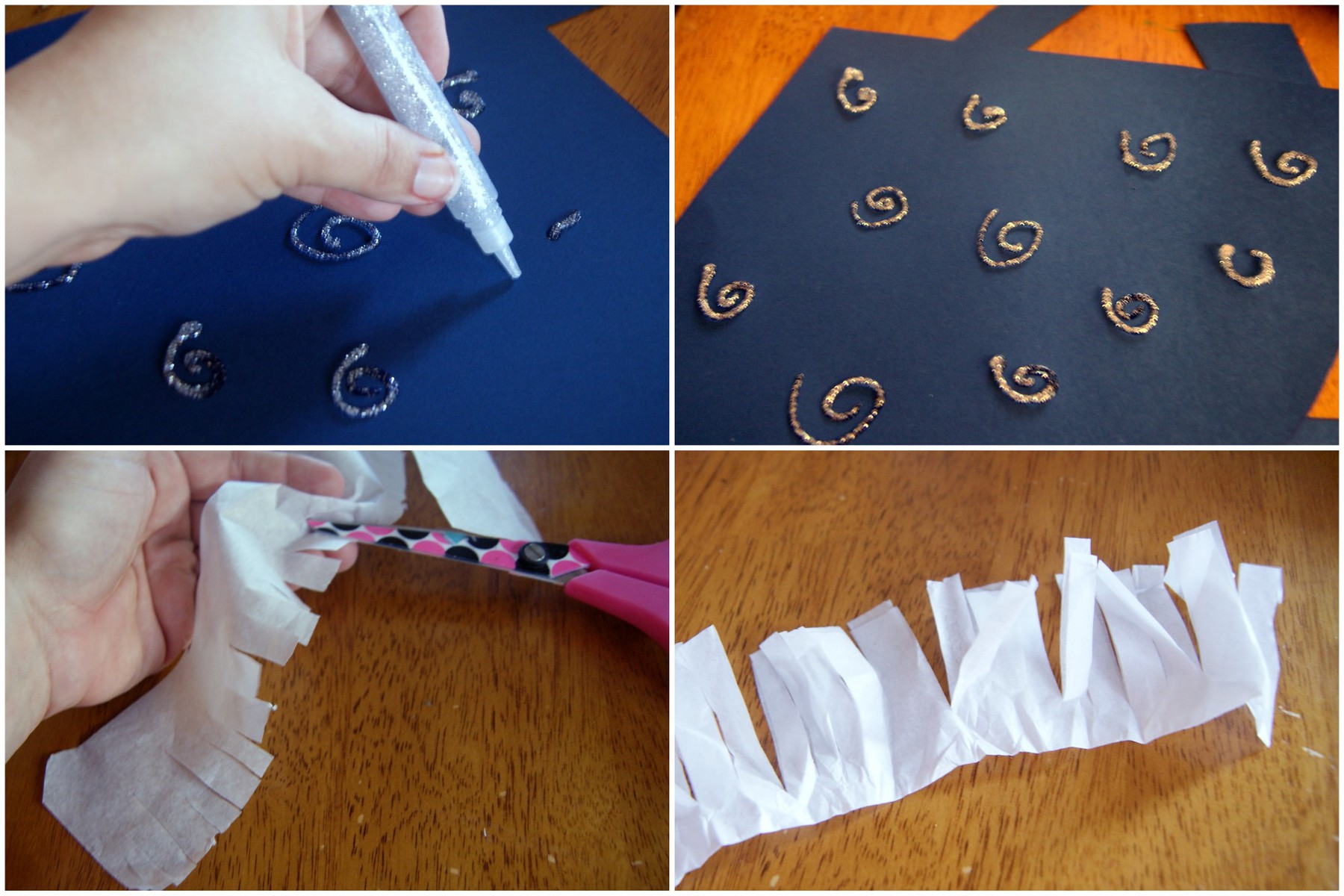 To add our decorative fringe, cut two 3"x 12" inch strips from tissue paper. Cut on one side to almost halfway across, now cut the other side to almost halfway, leaving about 1/4" uncut. This will form the fringe border of the hat.
Repeat with the second tissue paper strip to create a pom pom. Roll the strip for the pom pom once cut. Glue or tape your tissue fringe onto the party hat.
DIY Party Blower
Supplies for Party Blower
Wrapping paper or thin scrapbook paper
drinking straw
tape
scissors
glue
ruler
rubber band
pen
Cut a strip of wrapping paper 3 ½" x 10″. Place a ruler in the middle of paper strip and fold sides of strip inward. Remove your ruler and use it to run over the paper to create a sharp crease.
Run a thin bead of glue at the edge of one side of flap and lay the other side over it, pressing firmly. Press a thin bead of glue across the end and fold 1/2" of end over, sealing it completely. Be sure you don't glue all your paper together, you will want it to open like a tube.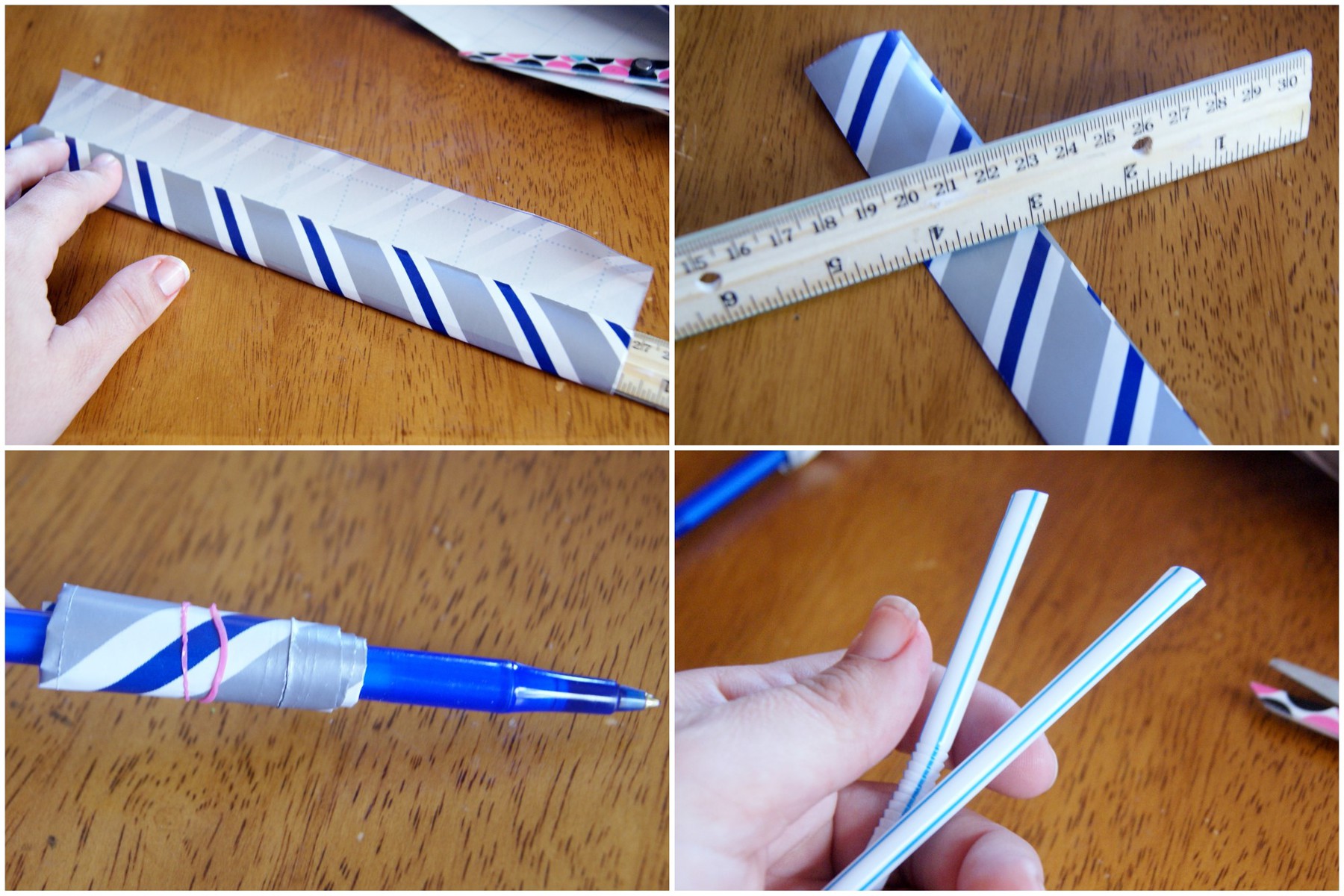 Once the glue is dry, roll your strip around a pencil beginning with the sealed end and secure with a small rubber band. Allow this to stay overnight so it will hold the shape well.
To finish your blower, remove your paper strip from the pen. Cut drinking straws in half. Place straw 1" to 1 ½ inside open end, fold two corners inward and an angle. Wrap tape tightly to secure straw.
Make a matching set of these two simple DIY's for each party guest ( and maybe a couple extras for the inevitable) With all the scrapbook and wrapping paper you can find you are sure to match your party needs with ease. For more party inspiration, come see our easy holiday crafts gallery.