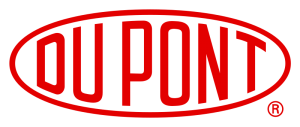 DuPont Stone Care products properly protect your natural stone and tile surfaces. This complete line of specially formulated products has everything you need to protect, enhance and clean your stone, tile and grout, and keep them looking as beautiful as the day they were installed.
Natural stone and grout sealers protect surfaces from tough stains and keep grout looking new. While many stones are pre-sealed or sealed during installation, these sealers often wear away from everyday use and certain all-purpose cleaners.
DuPont DuPont Stone Care Sealers protect your investment from liquids and stains that would otherwise penetrate the surface. Other DuPont products focus on restoring luster and shine.
I recently noticed while in my dad's newly renovated bathroom, that when water (or any liquid) got on the countertop you could literally watch it soak right into the granite and disappear!
I personally thought it was kind of cool to watch until my dad mentioned that it is slowly ruining the surface. I decided DuPont Granite and Marble Countertop Sealer would be the perfect solution! And it was! It was easy to apply with clear directions on the bottle, worked quickly, did not have too strong of a scent, and it did it's job. The countertop now looks great.
You can purchase DuPont Granite & Marble Countertop products on their website as well as on Amazon for an ARP of $19.89 for a 16-fluid-ounce bottle.
I received DuPont Granite & Marble Countertop Sealer and Cleaner + Protector in exchange for this post. The opinions expressed above are my own. Any claims should be verified on the sponsor's site.