I am a Denny's Diner Brand Ambassador. As such, I received compensation and a welcome kit. All opinions are my own.
When I ask my boys what they want to eat, the majority of the time they shout out breakfast recipes. Their favorites include french toast, pancakes, waffles, and eggs on toast. When I told them we were headed to Denny's to eat breakfast for dinner, they were so excited!
When we arrived, the kids each got a really fun National Geographic activity book and menu that kept them busy and entertained while we ordered and waited for our food. Every Tuesday evening is kids eat free with the purchase of an adult entree. With four little boys, that meant we ordered from off the $4 value menu for our oldest and the other three boys got a free kids meal!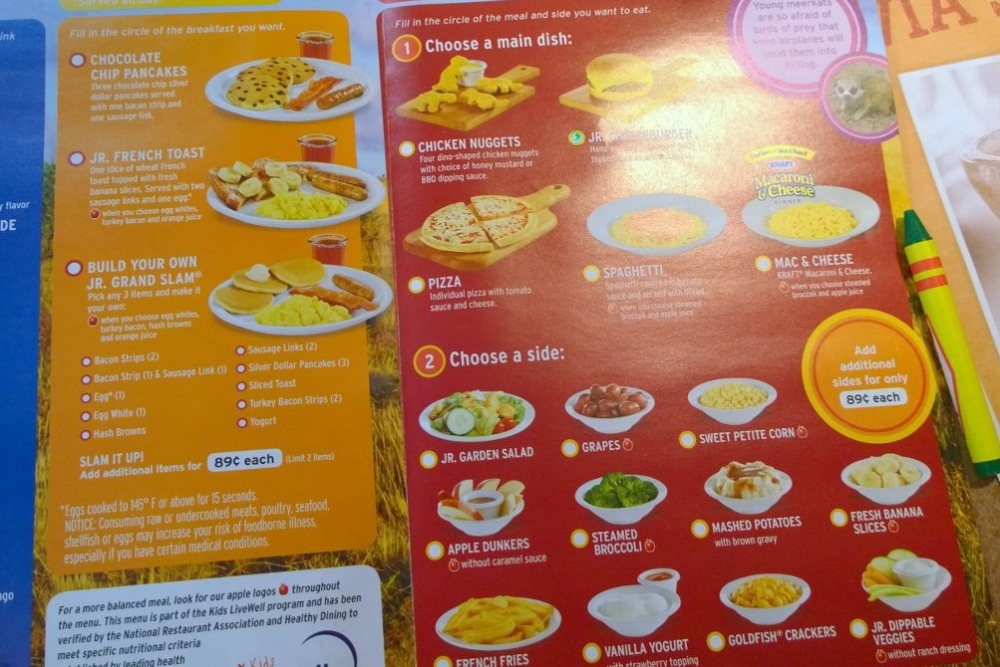 Denny's has a great kids menu with both breakfast and lunch/dinner entrees to pick from. My middle two went for Chicken Nuggets while we ordered my youngest french toast and scrambled eggs. My 7 year old and I went for a challenge and each ordered the all you can eat pancake platter.
My son told me he would be able to eat 7 pancakes. We both barely cleared our plate of the three pancakes we started with. It was really fun to have a race and a challenge, though.
My 18 month old scarfed down his entire plate. Literally, he ate everything on the whole plate. My husband and I were both shocked by how much he ate, but he loved it all!
Visiting Denny's for their Tuesday Kids Eat Free promo made it really inexpensive for our family of 6 to eat! We were out the door for about $25 with tax and tip! Best of all, we were all full and happy.
What's your favorite thing to order at Denny's?