Summertime is all about backyard barbecues, summer concerts, sunny days, and enjoying fun times with your friends all summer long. What better way to do that than with a juicy grilled burger! One of my personal favorite hamburgers is the Red Robin Banzai Burger, and this copycat recipe a worthy replica!
This post is sponsored by Lunchbox. All opinions are my own.
Copycat Red Robin Banzai Burger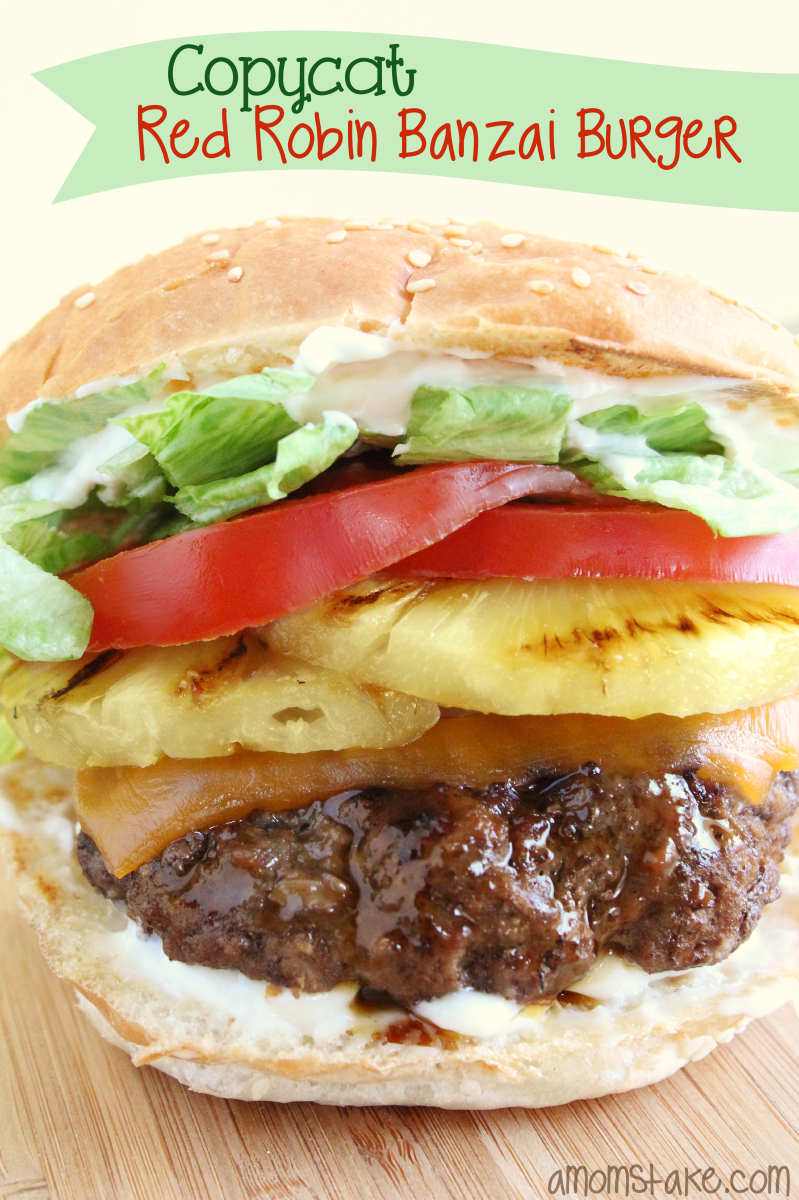 See more
Easy Recipes
in our Recipe Index!
Ingredients
1 lbs. Ground Beef
1 Can Pineapple Slices
1 Bottle Teriyaki Sauce
1 head Lettuce, Shredded
1 Tomato, sliced
4-8 slices of Kraft Sharp Cheddar Cheese
Mayonnaise
Sesame Buns
¼ teas. Salt
¼ teas. Black Pepper
Instructions
Season Beef with Salt and Black Pepper and combine thoroughly. Form 4 patties and place in a sealable container. Coat patties with Teriyaki Sauce and let marinate for at least 20 minutes.
Preheat grill to medium heat. Grill Pineapple slices so they get a nice char line.
Grill Patties until desired doneness.
Before removing Patties from grill baste with additional Teriyaki sauce and add cheese so it melts.
Toast Buns and apply Mayonnaise to both top and bottom.
Place patty with cheese on bottom bun, then the Pineapple slices, Tomato and finally the lettuce.
You can try your hand at this BBQ Bacon Cheeseburger recipe or one of the 3 other yummy recipes up on the Kraft landing page!
When you shop for select Kraft Foods at Walmart you can earn rewards points by simply scanning your receipts and racking up points from your everyday purchases. Points can be redeemed for Walmart gift cards and Brad Paisley memorabilia!
What's your favorite cheeseburger recipe?