I adore patriotic decorations! There is just something about the stars and stripes that makes me so happy. I truly am so proud to be an American. I went walking down the craft aisle at my local Walmart looking for supplies for a totally unrelated project and saw these gorgeous deep red and blue burlap rolls and was inspired right then and there that I needed a 4th of July Flag wreath! I'm so glad, too, because I absolutely love the way it turned out!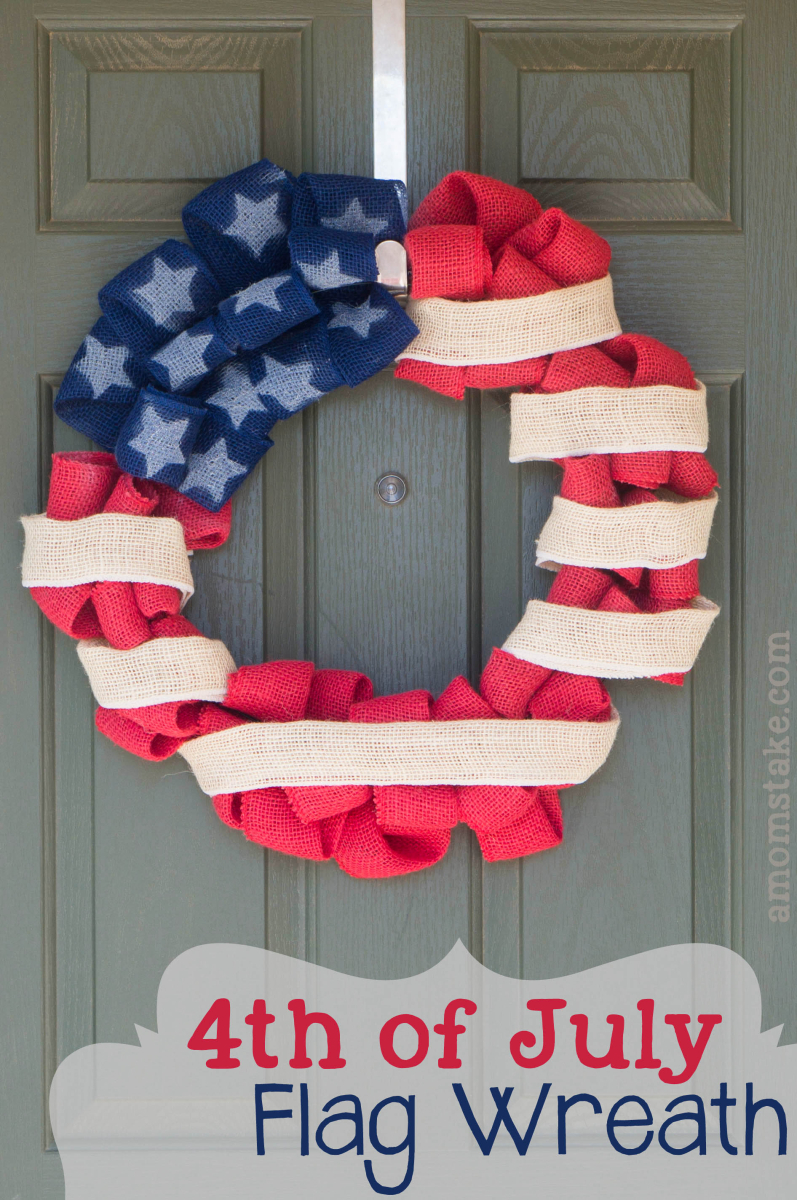 4th of July Flag Wreath
You will need:
2 rolls red burlap
1 roll blue or navy burlap
1 roll ivory or white burlap
Wire wreath frame
Scissors
White spray paint
Star stencil
Directions:
I started the wreath using the basic burlap wreath tutorial Meagan shared earlier this year in her DIY Burlap Wreath post. If you need more guidance on how to thread the burlap, head over to see her post. Here's her step-by-step pictures, again though.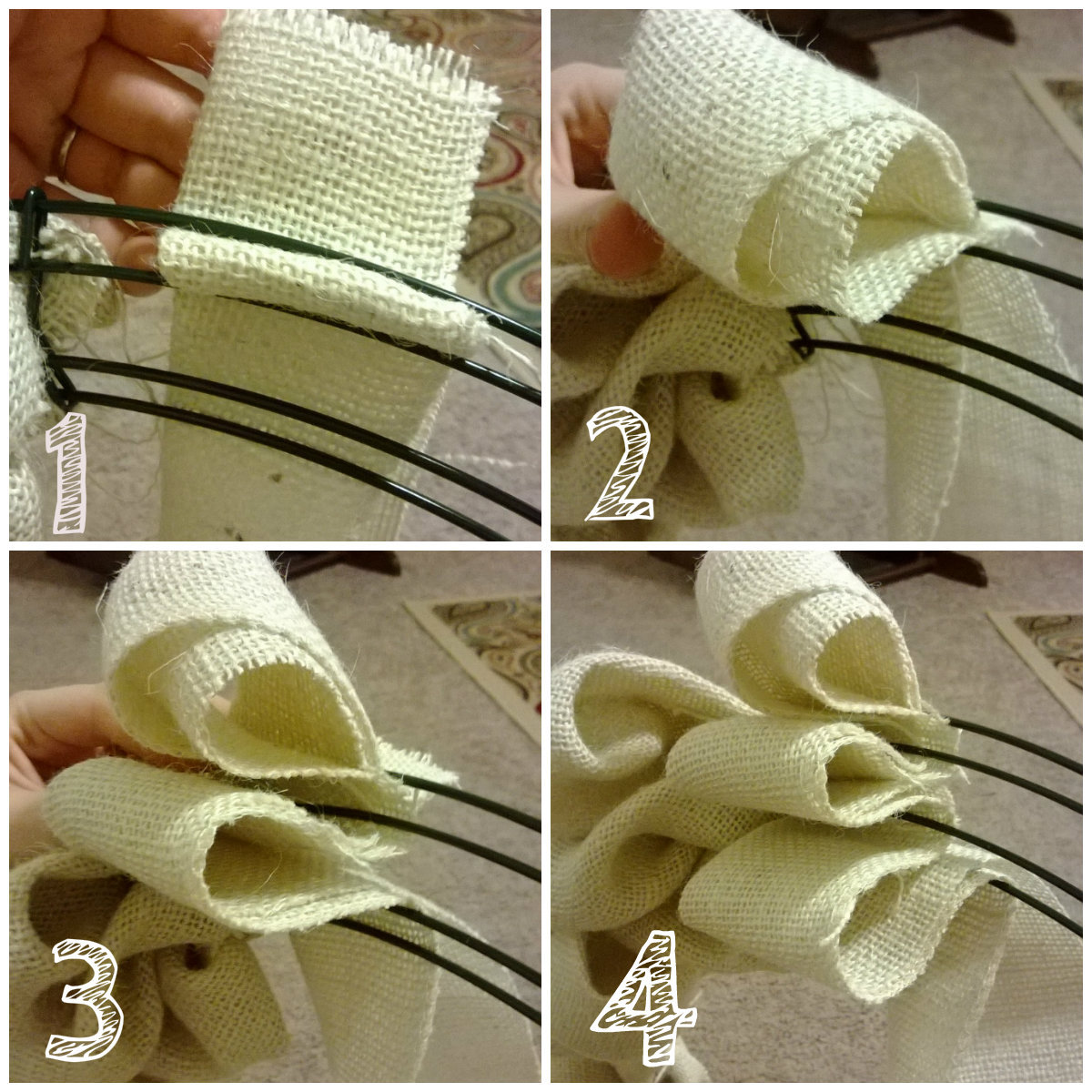 1. Start by folding your burlap in half width wise and then fold over the end about 4″. Feed the folded edge into the outer ring of your wreath frame.
2. Fluff and shape your layer.
3. Repeat folding from your remaining burlap and threading it through the second ring on the wreath frame.
4. Repeat again for the third ring of the frame.
You'll repeat this process using the red burlap all the way around 3/4 of your wreath frame. The frames are sectioned off in fourths, so it's easy to see where you need to stop and switch to blue. Cut off any remaining burlap and thread the end tail back through a previous part of the frame to secure.
Continue pushing and pulling your burlap through with the blue burlap as well until your frame is full. Cut off the burlap when you have finished your blue section and tuck the tail as well back through the frame to secure.
Next, it's time to spray paint. I just printed out a star stencil on plain white printer paper. If I were to do it again, I would use a piece of cardstock if you have some available. You could also use a plastic star stencil you purchase separately, but I wasn't able to find one at my store. Cut out the center of a few, or all, of the stars.
I printed two pages and just kept using the two center stars over and over between the two printed pages. Do what works best for you. Spray paint on your stars doing one star per layer of burlap. I did one row of four stars at a time and then let them dry for 5-10 minutes and came back to do the next two rows. **Note, My hands were a victim to the spray paint, holding the paper in place. You may want a pair of gloves or angle cardboard to protect you while still holding your stencil just where you want it.
When your stars are dry, fold your ivory or white burlap and wrap it around your red burlap starting at the top right wrapping from right to left across the top so that when you get to the bottom stripe, that goes the full width of the wreath, the end is facing the right direction. When you get to the back side, thread the burlap through the wire frame to secure your stripes to your wreath. Then, continue onto your next stripe.
Make 4-6 stripes across your red burlap only, lining up your stripes to follow a straight horizontal line. You'll also want to watch to make sure your stripes line up across the side of the wreath as if they were continuing across the wreath.
Here's a close-up view of the completed flag wreath!
This flag wreath is perfect to hang before Memorial Day (which is always the last Monday in May). Keep it up through Flag Day (June 14th) and on through your 4th of July celebrations! You can also pull out this wreath to hang for other patriotic holidays like Veterans Day or Election Day!
How do you show your patriotic pride?