If your house has an overflowing abundance of hot wheels, cleats, dinosaurs, and rubber snakes – you probably have a boy living within your walls.
I have found that even with all the Valentine's out there to choose from – be it store bought or homemade there doesn't seem to be an abundance of Valentine for Boys. Hearts, flowers, and cupids are equal to cooties in a little boys eyes.
Here is an awesome way for your little man to participate in the Valentine hoopla without trading in his "He-Man Woman Haters Club" membership. A Valentine for boys that even girls can appreciate – a "wheelie" fun treat that is easy and inexpensive to make.
At about a $1.00 per card this is a cute way to make the boys happy with a fun non-candy Valentine for your child's class. Some schools don't allow snacks but your child still wants to bring something fun in.
"Wheelie" Valentine for Boys
Supplies needed:
Printable- print on cardstock
hole punch
12 inch lengths of ribbon for each Valentine
a Hot Wheels car for each Valentine
Directions:
Print the "Wheelie" Valentine for Boys printable onto cardstock. Each sheet will print 4 cards per paper. Cut out your printable using scissors or a paper cutter. Next, use a hole punch to make a two holes in the middle of the card, 1 inch in from the outside edge. It should look like this:
Run a length of ribbon across the back of your card, and push each end through the holes and out the front. Place a car in the center and tie ribbon in a knot to secure car. Have your little one sign the card and your done. Repeat as many times as you need.
Click here to print/save the pdf printable for this valentine: Wheelie Valentine Printable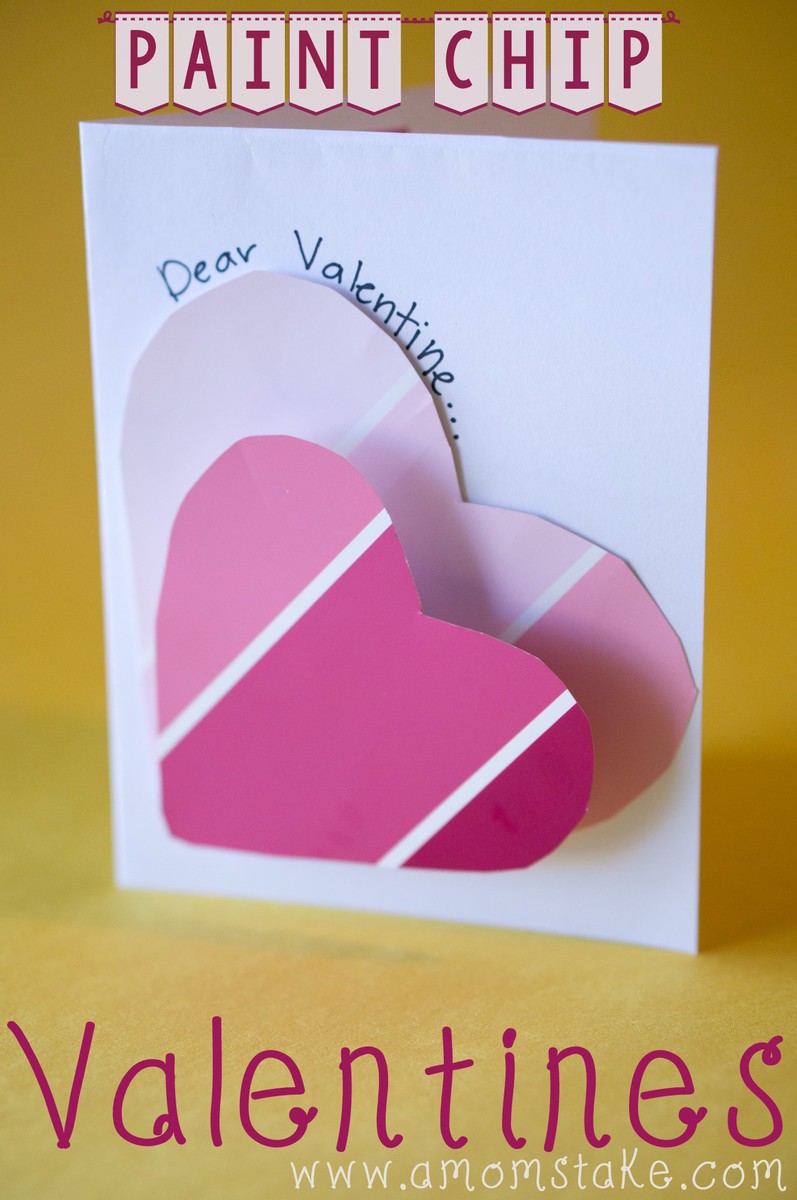 For more cute valentine ideas, come see my post on Paint Chip Valentines!
Do you have any other cute Valentine for Boys ideas?